Challenges in Fashion Retail in the Age of (online) Fast Fashion: Michael Kors, a Case Study.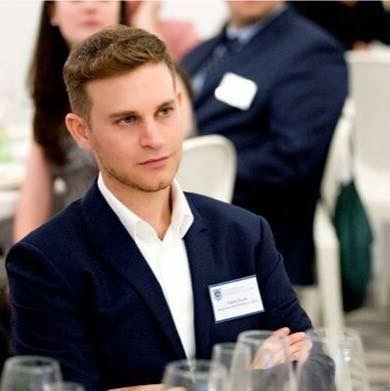 Fabio Evola, a senior account executive at Michael Kors in Milan, will be the guest speaker at the Business Lecture Series #2, to be held March 12 at 7 p.m. in the AUR Auditorium, via Pietro Roselli 16. The event is free and open to all.
 
Evola, an AUR graduate (BA, Business Administration Class of 2000), was born in Pennsylvania and has dual American/Italian citizenship. After graduation, he went back to the US where he worked with several leading companies including The Vanguard Group and Tommy Hilfiger USA Inc.
 
After acquiring some working experience in the fields of finance and fashion, he returned to Italy to complete his master's degree at SDA Bocconi in Fashion and Luxury Management. He continued his collaboration with Tommy Hilfiger Europe and then with Guess Italy, based in Florence.
 
He joined Michael Kors six years ago and is a Senior Account Executive Accessories in Italy.  In his talk, Evola will discuss fashion trends and outline the company's strategic plan for driving future growth through product innovation, fleet modernization and expansion of its global digital innovation.
 
"Nowadays, what I enjoy most about working at Michael Kors is that we are a great global brand, an innovative company and a leader in this segment," he says.  "On top of that, our Italian team is absolutely amazing! We share the same mission and dedication which leads us to have a great working environment within our organization."
 
He adds, "I am constantly learning to implement new strategies for my market. And I love staying on top of my business. It's imperative to have a complete overview of every single business driver that gives me a leading advantage over our competitors here in Italy. "
 
Evola has helped the company to achieve outstanding growth results, by placing the brand on the top of its distribution tier.
 
Another key to his success is developing solid working relationships with all departments, from planning to credit and customer service. "This has helped me to maintain a clear overview of my business unit and to have a competitive advantage in planning and decision making," he adds. 
 
Register your attendance at Forthcoming AUR events