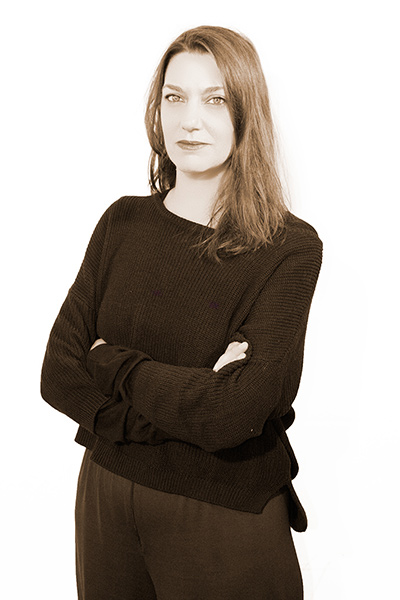 Education
MA in Curating, Goldsmiths, University of London - London, UK
PhD in Art History, Universita' degli Studi di Napoli Federico II - Naples, Italy
Biography
Dr. Canziani is an art historian and curator. She is a member of AUR's Art History faculty and is also a professor at the Accademia di Belle Arti in L'Aquila, Italy.
Before joining AUR, Dr. Canziani was the program director in curating studies at IED (Institute of European Design) Rome and previously taught at the Università degli Studi di Roma La Sapienza, at the Accademia di Belle Arti in Palermo and lectured in several international institutions, among others at the National Museum of Cairo and the Center for Restoration in Tirana, Albania.
Dr. Canziani was the founding co-director of Nomas Foundation in Rome from 2009-2016. The center (its name means 'nomad' in Latin) features research and production of contemporary art and has an internationally renowned program of exhibits, lectures and residencies.
For the Italian fashion house, Ermenegildo Zegna, Dr. Canziani co-curated ZegnArt Public (2011-2014), a program to promote public art commissions in emerging countries. Previously, she was co-founder of 1:1projects (2007-2011), an art space and research platform for young artists in Rome.
As an independent curator she collaborated with, among others, The National Gallery of Art in Rome, Museo Marino Marini, Florence; MACRO contemporary art museum, Rome; Praxes Center for Contemporary Art, Berlin; galleria P420, Bologna, Italy; and Spazio A, Pistoia, Italy.
Dr. Canziani has written for art magazines Cura and Flash Art and the Italian newspaper Il Fatto Quotidiano. She has also edited a large number of publications and catalogues on artists, most recently Chiara Camoni, Certain Things (NERO, 2017), and co-edited Das Animal, the June 2017 edition of Animot, the academic journal of the University of Torino, Italy.
She is the co-founder of Les Cerises (2016), a publishing project of children books commissioned to artists and designers.
Dr. Canziani is currently serving as a jury member for We the Peoples, We the Arts 2018, an art competition sponsored by the Swiss Agency for Development and Cooperation and the United Nations Information Centre. The competition aims at involving young artists in promoting the United Nation's Sustainable Development Goals through visual arts.
From 2014-2015, she was a research fellow at the Henry Moore Institute in Leeds, England for artists, academics and curators working on historic and contemporary sculpture.
Dr. Canziani holds a PhD in Art History, University of Naples Federico II; MA in Curating, Goldsmiths, University of London; and Laurea in Lettere (summa cum laude), Università degli Studi di Roma La Sapienza, Italy.