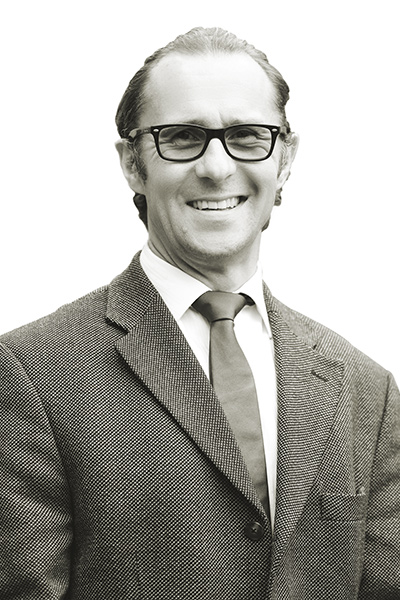 Role
Visiting Professor of Political Theory
Education
Doctorate in Politics from Brasenose College, Oxford University
University of Law, London
Biography
Dr Matt Qvortrup is an internationally recognized political scientist with a strong presence in the world of practice – in politics, diplomacy and in the media. Described by the BBC as 'the world's leading expert on referendums", he has specialized in Comparative Politics.
Matt earned his doctorate in politics from Brasenose College, Oxford University, and holds a qualification as a lawyer from the University of Law, London. Having received Oxford University Press Law Prize 2012 for his research on referendums, he was awarded the BJPIR Prize by the Political Studies Association in 2013. He is Joint Editor of European Political Science Review and has published more than 50 academic articles in, among others, Journal of Democracy, European Journal of Political Research and Political Studies and he has written more than a dozen books on various aspects of comparative, British and European politics.
 
In addition to his academic work, Professor Qvortrup writes op-eds for The Guardian, Newsweek, El Pais, The Times, Foreign Policy, and the LA Times. He is the author of the acclaimed biography Angela Merkel: Europe's Most Influential Leader (Duckworth - Overlook 2016), which has been translated into Chinese, Russian and Korean. (http://ducknet.co.uk/books/all/Angela%20Merkel ).
 
Matt also writes film reviews for Philosophy Now.
Angela Merkel: Europe's Most Influential Leader

This illuminating and in-depth biography of Angela Merkel uses exclusive new sources and research to tell how the daughter of a clergyman from East Germany rose to become arguably the most powerful politician in Europe.

Angela Merkel is an extraordinary woman: born a pastor's daughter, she earned a doctorate in Quantum Chemistry and, despite having no political experience, succeeded in becoming the first female German Chancellor. She has transformed German and European politics; her achievements at home and abroad have seen her top the Forbes Most Powerful Women list ten times; and she is still going strong after more than a decade in office. Her trajectory is fascinating and impressive, but how has she done it? What drives her?

Understanding Merkel is essential for anyone with an eye on in current affairs, especially with Brexit on the horizon. This is the life story of a truly remarkable personality, based on more than a decade's worth of study and original archival research. It explores the cultural, historical and political influences that shaped Merkel's character, and combines the narrative of her life with a lively account of the history of Germany from 1945 to the present day.

Reviews

'Qvortrup's useful biography reads sometimes like an Icelandic saga' The Times

'This eye-opening biography, drawing from rich behind- the-scenes knowledge, is necessary reading' Kirkus starred review

'This is a well-written and informative tribute to an extraordinary political leader' Booklist

'An absorbing, wide-ranging and detailed account of European power struggles over the last 50 years' Marxist Review

'A sympathetic, engaging and informative political biography of one of Europe's foremost contemporary leaders. Qvortrup's highly readable prose leads one on a dramatic, whirlwind tour of a history that is still unfolding before us' Aviel Roshwald, Professor Department of History, Georgetown University

'Written in a lively and engaging style, Angela Merkel is a joy to read. It is an extraordinary and incisive book, which gives us a unique insight into the life and times of the woman who almost single-handedly transformed the politics of her country and of the world' Arend Lijphart, Research Professor Emeritus of Political Science, University of California, San Diego
You can see other selected works by Professor Qvortrup at Amazon