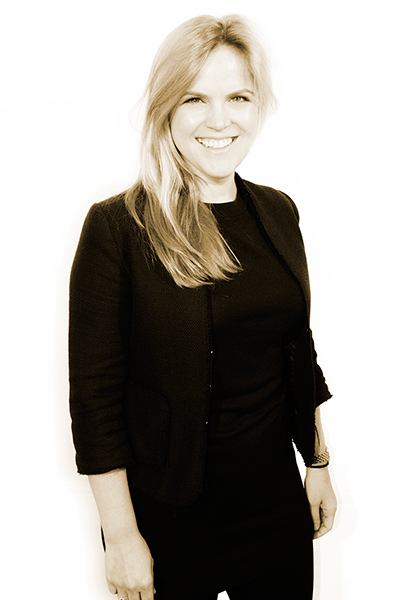 Role
Visiting Professor of Entrepreneurship and Innovation
Education
Graduate of Harvard University and the Maryland Institute College of Art
Biography
Kyla Fullenwider is Visiting Professor of Entrepreneurship and Innovation at the American University of Rome. She previously served as the first Chief Innovation Officer of the U.S. Census Bureau, the principal agency of the U.S.Statistical System and part of the Department of Commerce. 
Kyla was a 2016 White House Presidential Innovation Fellow, part of a groundbreaking initiative to modernize the US federal government by bringing top executives, entrepreneurs, technologists, and other innovators to improve federal programs that serve more than 150 million Americans.  
She was founding faculty in the Products of Design department at the School of Visual Arts and in the joint MBA/MA program at Johns Hopkins and the Maryland Institute of Art where she taught social design and entrepreneurship. 
She is a Cofounder and board member of Seattle based Imperative and has a diverse portfolio of work at the intersection of social innovation, entrepreneurship, and design. Previous work includes directing Garden in Transit for the City of New York; developing the Pepsi Refresh Projectfor GOOD Magazine and Pepsico; and creating Etsy's first annual Values & Impact report. She's directed other programs and initiatives with the City of Los Angeles, the City of Baltimore, the Smithsonian Cooper Hewitt Design Museum, UCLA, and the Legacy Foundation as well as a number of federal agencies including the Department of Veterans Affairs, the United States Department of Agriculture, and the Millennium Challenge Corporation among others. 
Her work has been featured in the NY Times, LA Times, NY Magazine, and Fast Company and in case studies authored by the Harvard School of Business and the Annie E. Casey Foundation. She is also a former Fellow in Social Design at the Maryland Institute College of Art. She was recently named Top 100 Creatives Making an Impact by Origin Magazine and a Google Launchpad Mentor.
Her writing has been published by Fast Company,  Metropolis Magazine, GOOD Magazine,  Next City, and the Outpost Journal. She speaks and lectures at a range of institutions including MIT, the Art Institute of Chicago, Columbia University, the University of Pennsylvania, the Ashoka Future Forum, and the Smithsonian American Art Museum. She is a graduate of Harvard University and the Maryland Institute College of Art. Born and raised in Louisville, Kentucky she is currently based in Washington D.C.