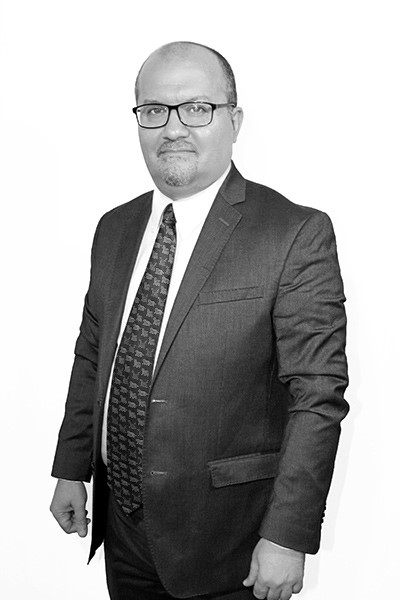 Education
PhD in Philology and History of the Ancient World, Sapienza Universita' di Roma - Rome, Italy
Biography
Samer ABDEL GHAFOUR is a Syrian cultural heritage specialist who began his formal career at the National Archaeological Museum of Aleppo.  There, from 1994 to 2005, he served as assistant curator for the Ancient Near East Department before moving to Damascus to serve as Chief of Staff until 2012 at the office of the Director-General for the Syrian Directorate-General for Antiquities and Museums — DGAM.
He was awarded in 2018 a Ph.D. from La Sapienza Università di Roma with a thesis entitled "Ideologies of the Destruction of Cultural Heritage in the Ancient and Modern Near East".  Since the outbreak of the Syrian crisis in 2011, the focus of his research has been on safeguarding cultural heritage, countering the illicit trafficking of art and antiquities, iconoclasm, and Post-conflict recovery in conflict zones.
In the field, Dr. Abdel Ghafour has been affiliated with several archaeological missions in Syria, among them Tell Mozan/ancient Urkesh where from 1995 until the present he has supported research initiatives as a photographer, conservator, and project coordinator.  From 1999 until 2010 he has served as the chief conservator at Tell Qarqur and from 2006 until 2010 he worked as an on-site field director for the Syrian mission at Tell Halaf.
Internationally he has participated in several Euromed Heritage projects and has served as a Local Coordinator for the Museum With No Frontiers Organization representing Syria from 2004 until 2006.
Dr. Abdel Ghafour is the founder of ArchaeologyIN – the Archaeology Information Network, first established in 2011 as the Archaeology in Syria social media network, which has since grown to cover ten countries, (including Egypt, Iran, Iraq, Italy, Jordan, Lebanon, Libya, Syria, Turkey, and Yemen) which aims to build capacity through a variety of social media platforms in order to raise cultural heritage awareness. This initiative connects those who are involved or interested in disseminating multidisciplinary knowledge through information gained in archaeological excavation and research worldwide and in the Middle East in particular.
In 2015 he obtained a postgraduate certificate in Art Crime and Cultural Heritage Protection from the Association for Research into Crimes against Art  –  ARCA and has voluntarily served since then as both ARCA's International Coordinator for Capacity Evaluation and Development Cooperation responsible for the Minerva Scholarship for Iraq, Libya, Syria, and Yemen. Currently, he teaches a course entitled "Looting and Illicit Trafficking of Antiquities in the Middle East and North Africa" in Arabic and English, and in Summer 2022 "Unravelling the Complicated Market of Illicit Antiquities" within the Postgraduate Certificate Program in Art Crime and Cultural Heritage Protection.
In 2015 he was appointed as an Associate Director for Communication for The International Institute for Mesopotamian Area Studies — IIMAS. 
Since 2016 he has taught at the American University in Rome as an Adjunct Professor teaching specialized undergraduate and graduate-level courses focusing on heritage and sustainable preservation. 
In 2017-2018 he worked as a consultant for the Secretariat of 1970 Convention at UNESCO's Head Quarter in Paris, responsible for countries in conflict zones in the Middle East.
In 2020 he worked as a consultant (social media content analyst and translator for the e-Learning course and the associated resource repository) for the British Museum project "CircArt — Circulating Artefacts".
In 2021 he worked as a consultant for the Clooney Foundation for Justice project "Looting and Illegal Trade in Antiquities as a source of conflict financing".
Since December 2021 he works for the Movable Heritage and Museums Unit of UNESCO/ the Secretariat of 1970 Convention, as a consultant/coordinator for the "Study on the Status of Illicit Trafficking of Cultural Property and Museums in the Arab States Region: Implementation of the UNESCO 1970 Convention and the UNESCO 2015 Museums Recommendation in the Arab States".