"You don't only have to be job seeker, but you can be a job creator. […] It was wonderful to see true entrepreneurial thinking among these students: they saw the challenge as an opportunity and not a problem." Kyla Fullenwider
At AUR, we have always prided ourselves on the entrepreneurial spirit of our students, they are 'the few' - those who have chosen to step outside their comfort zones and explore new facets of life, interact with new cultures and experience new ways of thinking. They are the adventurers, the dreamers, the creators ... and this spirit is reflected in the variety and novelty of the life paths taken after graduation.
This spring, for the second time time, we were given the opportunity to really stretch and showcase this entrepreneurial spirit through an intensive, bespoke honors program titled 'Discover, Ideate, Create: The Social Approach to Entrepreneurship' designed and delivered by the amazing Kyla Fullenwider.
"The business weekend gave me an incredible opportunity to experience what entrepreneurs go through step by step in the ideation, creation, and development of a start-up business. Based on hands-on activities, the weekend was led by a clear and precise business model, coordination, and professional monitoring." 
Sofia Paoletti, Dean's Fellow, 2017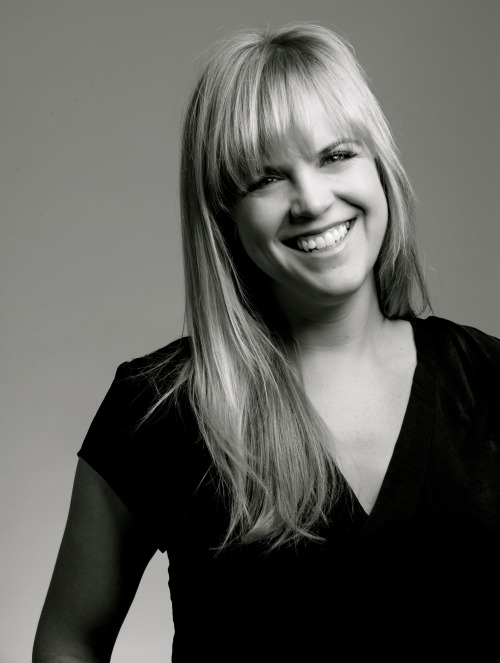 Kyla Fullenwider is an entrepreneur, educator, and social designer. Faculty in the Products of Design department at the School of Visual Arts and in the Design Leadership MBA program at Johns Hopkins and the Maryland Institute of Art, Kyla was also a Presidential Innovation Fellow for former U.S. President Barack Obama.
Kyla's previous work includes directing Garden in Transit, the City of New York's largest and most expansive social design initiative to date, developing the first crowd sourced CSR program with GOOD Magazine and Pepsico, and creating Etsy's first annual Values & Impact report. She's designed and implemented other programs and initiatives with the City of Los Angeles, the City of Baltimore, the Cooper Hewitt Design Museum, UCLA, and the Legacy Foundation. She is also a Cofounder and board member of New York based Imperative.
 
"I hope the work we did could stimulate someone to believe in our project and perhaps maybe make it true."
Boris Akeem Aka, Dean's Fellow, 2017
Some of her work has been featured in the NY Times, LA Times, NY Magazine, and Fast Company and in case studies authored by the Harvard School of Business and the Annie E. Casey Foundation. She is also a former Fellow in Social Design at the Maryland Institute College of Art. In 2015 she was named Top 100 Creatives Making an Impact by Origin Magazine and a Google Launchpad Mentor.
Her writing has been published by Metropolis Magazine, Next City, GOOD Magazine, and the Outpost Journal. Kyla speaks and lectures at a range of institutions including the Smithsonian American Art Museum, the Art Institute of Chicago, Columbia University, the University of Pennsylvania, and the Ashoka Future Forum among others.
This April, Kyla took a break from solving some of the modern society's most intriguing problems (and running her various enterprises) to host an intensive 48-hour boot camp with 12 of AUR's best and brightest students - our 'Dean's Fellows'*. The focus of this 'start-up weekend' was to explore and apply entrepreneurial principles and methodologies to the creation of products and services that would solve real-world problems. The results, after two days of fast-paced, collaborative, team-work (fueled by caffeine, acqua naturale and sheer determination) were some outstanding products that really got to grips with the ideals of social entrepreneurship (you can see the full program description here).
"This class is an eye opener for all the students who seek or are interested in being an entrepreneur. The goal is to be profitable yet to also be socially responsible in order to show that the two don't have to be mutually exclusive." 
Vittorio Smoot Palchetti, Dean's Fellow, 2017
You can learn more about what happened over the weekend and why by listening to the podcast below.
__________________________
AUR's Dean's Fellows
AUR's Academic Dean, Lisa Colletta, initiated the AUR honors program that rewards outstanding students from all the majors offered at the University.
After the success of the first edition of the Entrepreneurship Weekend, Dean Colletta established the Dean's Fellowship program, aimed at students with exceptional academic standing. The Entrepreneurship weekend is a valuable opportunity for all students of the liberal arts and is therefore a great fit for this Interdisciplinary Honors Program.
The requirements for students to become Dean's Fellows are:
Being a member of the Dean's List (3.5 GPA or better)
Nomination by Program Director
The Dean requests each program director to nominate two top students from their program to be invited to join the Fellowship.
Dean's Fellows – Spring 2017:
Boris Akeem Aka (Fine Arts)
Antonieta Callizo Ramos (Business Administration)
Andrea Renee Cazares (Fine Arts)
Arianna De Angelis (Art History)
Sharon Gallo Carpentieri (International Relations and Global Politics)
Tierra Hatfield (International Relations and Global Politics)
Ali Librizzi (Archaeology and Classics)
Emily May (Art History)
Vittorio Smoot Palchetti (Business Administration)
Sofia Paoletti (Business Administration)
Karim Sabry (Film and Digital Media, Business Administration)
Ashley Zimmers (International Relations and Global Politics)