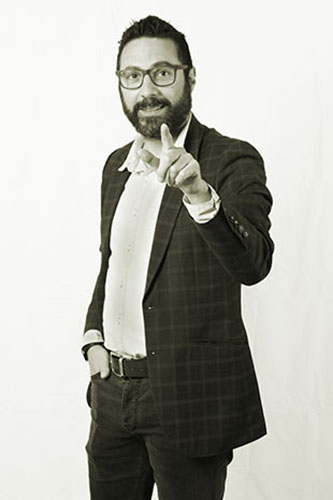 Education
PhD. in Media and Communication, University of Westminster - London, UK
Post-Graduate Certificate of Special Study in Supporting Learning, University of Westminster - London, UK
MA in Journalism and Society, University of East London - London, UK
BA in Mass Communication, Università degli Studi di Roma La Sapienza - Rome, Italy
Biography
Lorenzo is an Italian academic with experience in research, TV production and journalism both in Italy and the United Kingdom. He researched and published in the field of critical theory of technology and social movement theory. In particular, Lorenzo focused on the relationship between technological design and social movement activities, such as mobilization strategies, organizational patterns, and collective identity.
 
Lorenzo recently completed a PhD at CAMRI (Communication and Media Research Institute), at the University of Westminster. In 2008 the Research Assessment Exercise (RAE) has rated CAMRI as the best media and communication research centre in the United Kingdom.
 
He is also member of the Editorial Board of WPCC (Westminster Papers in Communication and Culture) where he co-edited a special issue entitled "The Role of Social Media in Revolutions – Past and Present".
 
His teaching interests include courses in digital media, social media, political communication, and digital marketing.
Lorenzo's principal research interests lie in the social, political, and economic implications of digital media and social technologies.
 
His PhD research is in the field of social media, political communication and the democratic potential of the Internet. Lorenzo investigated the influence of social networking sites on Social Movement Organizations, in terms of, respectively: life-cycle, organizational processes, mobilization strategies, repertoire of contention, and collective identity.
 
Moreover, he is interested in the impact of ICTs on business strategies, in particular in how social media are re-shaping marketing strategies and customer relationship management.
 
Finally, Lorenzo is interested in the relationship between new media and journalism, in terms of how converged technologies influence the role and the practice of professional journalists.