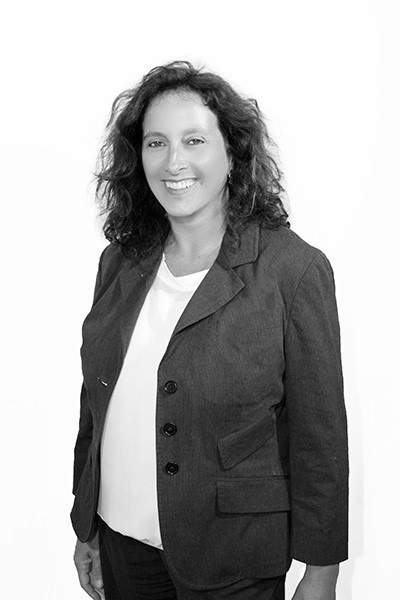 Education
PhD in Agricultural Economics and Policy, Università degli Studi di Siena, Italy
MPhil in Development Studies, Institute of Development Studies (IDS) Sussex University, U
MA in Economics (summa cum laude), Università degli Studi di Bologna, Italy
Biography
Currently Adjunct Professor of macroeconomics at the American University of Rome, Paola Termine is an experienced economist with keen interest and expertise in promoting decent work and rural development as a pathway out of poverty. 
Dr. Termine joined AUR after 17 years of professional experience at the Food and Agriculture Organization of the United Nations (FAO) and at the International Labour Organization (ILO), where she held different positions at headquarters and regional offices managing rural development programs and providing technical policy advice to governments on issues of sustainable agriculture, decent work, migration, value chains and agro-enterprise development. From 2010- 2014 she served as the Secretary of the International Partnership for Cooperation on Child Labor in Agriculture. 
Dr. Termine has wide experience in policy and strategy development, project formulation, capacity building, research and technical assistance at the nexus of social and agricultural policies. She's lectured and developed training programmes with FAO, ILO, the International Training Center of the ILO, and at the Master in Applied Labour Economics for Development (MALED) of the University of Turin, among others. She is author/co-author of several peer-reviewed papers, book chapters and reports on rural development and labour issues and has formulated several agricultural and rural development projects.   
Dr. Termine holds a PhD in Agricultural Economics and Policy, Università degli Studi di Siena, Italy; MPhil in Development Studies, Institute of Development Studies (IDS) Sussex University, UK; MA in Economics, Università degli Studi di Bologna, Italy.
Dr. Termine is a native Italian speaker but is also fluent in English, French and Spanish
Books, theses & other major publications
Termine P and Castagnone E, Chapter 8. Youth migration from rural areas in the Mediterranean: socio-economic determinants, challenges and opportunities for targeted policies. In the MEDITERRA 2018 Report "Inclusion and Migration Challenges around the Mediterranean", CIHEAM – AFD (forthcoming)
2017 FAO - ILO. 'Child Labour in Agriculture in Lebanon: A guide for practitioners' 
2014. Dey de Pryck J, Termine P. `Gender Inequalities in Rural Labour Markets'. In Quisumbing A, et al. (eds.) Gender in Agriculture: Closing the Knowledge Gap. Springer and FAO (2014
2013. FAO-ILO. `Guidance on addressing child labour in fisheries and aquaculture' (co-­author/coordinator)
2007. Hurst, P, Termine, P., Karl, M. 2007. `Agricultural workers and their contribution to SARD'. FAO-ILO­IUF 
2007. E. Crowley, S. Baas, P. Termine, J. Rouse, P. Pozarny, and G. Dionne `Organizations of the poor: conditions for success', in Chen et al. (eds.) Membership-­based organisation of the poor. Routledge
Peer reviewed articles
2015. Termine, P and Percic, M 'Rural Women's Empowerment through Employment from the Beijing Platform for Action Onwards'. IDS Bulletin Volume 46 Number 4 July 2015.
Popular media articles (newspaper, online news sites, magazines etc.)
El Pais, Spain,  (15/10/17) https://elpais.com/elpais/2017/10/11/planeta_futuro/1507736847_609625.html?id_externo_rsoc=FB_CC
Giornale di Sicilia (15/10/17), Interview: Aiutare i processi di sviluppo nelle aree rurali dell' Africa
Broadcast Media
Unomattina (RAI UNO), Italy 17/10/17 https://www.raiplay.it/social/video/2017/10/Immigrati-serve-un-patto-mondiale-Del-17102017-fdb68214-5122-4d56-9b08-0e6054c7fbe5.html 
RAI UNO, Italy 16/10/17: Live streaming from FAO on the occasion of the visit of the Pope Francesco for World Food Day.