The B.A. English Writing, Literature, and Publishing program will help students find their narrative voice, to create a tool that will enable them to develop and contribute wherever creative writing and storytelling are required in both fiction and nonfiction settings.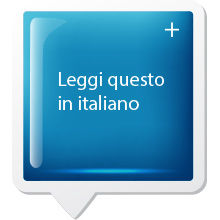 The Bachelor Degree in English Writing, Literature, and Publishing is a major that allows students to explore how language and narrative work, not only in making the world make sense but also in understanding how varying views of the world are constructed and disseminated.
Our entire social world revolves around storytelling, and we have become more and more aware of this strange fact not only in the arts, but also in economics, politics, and daily life. We tell stories about products (marketing and advertising), the state or future of the countries where we live (elections, speeches, rhetoric, legislation, supreme court decisions), peace and conflict (civilizations and their discontents, negotiations, press conferences), the past and the present (history, news, memoirs), and even ourselves and other people (Facebook, resumes, Twitter, opinion polls). We also tell stories to entertain, to teach, to inform and to enrich the lives of others. This program is designed to address all aspects of this multifaceted discipline and is genre neutral - for the poets, the playwrights, the speechwriters, the journalists, the romantics, the thrillers, the copywriters, and the legislators. 
Not simply a Creative Writing degree
Great creative writers have always been motivated by the belief that there must be a special relationship between narrative and the real; otherwise, why bother to write? For students majoring in English Writing, Literature and Publishing, that special relationship will no longer be a secret.
The Bachelor of Arts in English Writing, Literature, and Publishing (EWLP) emphasizes literary history and creative writing, while providing students with critical thinking skills and an introduction to the world of publishing. Whether students plan to pursue a career as a creative or professional writer or pursue graduate work in literary studies, the EWLP Program will be a springboard to future study or a career in the arts or communication fields.
A simple world.

Anna is seven years old, or she will be in a few months; but she felt she deserved to be seven by now. She searches through her room for her Italian flag, leaving a trail of clothes and toys behind her. "Mama! I think Ale stole it again!". 

"It's sitting in the jar by the door where it goes, Anna." Her mom replies from another room. 

Mama had been home for more than a week now and she insisted on cleaning every day now. Anna couldn't wait to go back to school, they didn't make her clean there. Why do beds have to be made if we just go back into them again? It seemed odd but then again, she noticed adults have problems with logic. 

The opening lines of EWLP student Alexandra Truelove's micro-fiction piece 'A simple world', 2019. Read the rest here. 
Whether it be playwriting, screenwriting, literary editing or other branches of professional writing, the interdependent relationship between literature, literary history, creativity, writing technique, and final publication are explored in order to imbue students with the confidence and skills to enhance all types of composition and prose. 
The curriculum grounds students in all aspects of the craft and enables them to bring these varying elements together, helping them to find their voice, refine their talent, and gain the skills and knowledge needed to succeed in the world of writing and publishing. We have a focus on writing and literature, so students can go on to pursue graduate work in literature or an MFA in Writing. 
Alongside the pursuit of more traditional elements relating to language and literature, undergraduates may hone their skills in contemporary fields relating to the discipline; for example, core courses in British and American literature are paired with an elective in print graphics or podcasting. They are also taught web design and technology skills to be competitive in the world of journalism and magazine publishing. For students who want to write, we have a creative writing concentration that allows them to pursue their literary talents, as well as their journalistic talents.
In keeping with our interdisciplinary approach, we encourage diversity in the choice of courses, including electives outside of students' main program of study. Students therefore have the opportunity to explore other realms of the humanities, from Communication to Classics, Business to Film, and in doing so learn to appreciate diverse perspectives on their studies and approach their degree with a broader skill set.
 
The coursework element of this major not only cultivates students' capacity to write fluidly and persuasively, but also their independent research and critical thinking skills. The senior capstone project allows students to fully demonstrate their accumulation of these skills, and it can be creative: poetry, short fiction, drama, memoir, travel writing, a series of linked short essays; or a scholarly thesis.
"Taking writing classes at AUR helped me forge strong writing skills, on which I am relying every day as an assistant producer. There I discovered that writing is not only a matter of style but that good ideas are central to good work. The classes and creative writing workshops - taught by brilliant English department faculty members who are experienced authors themselves – gave me the opportunity to strengthen my writing process as I have learnt to develop and synthesize my thoughts in an organized fashion while exploiting my creative potential."- Laura Shan class of 2015.
Our English majors have done everything from publishing a novel right out of college, to working for publishers of travel books and major newspapers, such as the The New York Times, to writing and blogging for small start-ups and online magazines, and working in public relations.
Take a look at The American Playwrights Project that AUR hosted in conjunction with Valeria Orani and The Martin E. Segal Center at CUNY
then read Hannah Clark's (class of 2019) interview with the assistant project manager Valeria Di Giuliano
 https://www.lavocedinewyork.com/en/arts/2018/04/02/how-to-be-part-of-an-innovative-international-project-the-american-theater-in-rome/
Remus: The Literary and Art Magazine of the American University of Rome
Visit the virtual launch page to celebrate with us this small triumph over adversity, and listen to audio and video contributions from AUR President Richard Hodges, Dean of Academic Affairs Genevieve Gessert, EWLP Program Director Lisa Colletta, professor Andrea Pacor, student editors Alexandra Truelove and Benjamin Hild, and Remus contributors Keelie Rix, Zachary Smith, Arianna DeAngelis, Derek Cebrian, Tae Yeon "Isaac" Yoon, Sofia Valencia, Sephora Thompson, and Hannah Clark.
Click on the image to visit the dedicated Remus launch page.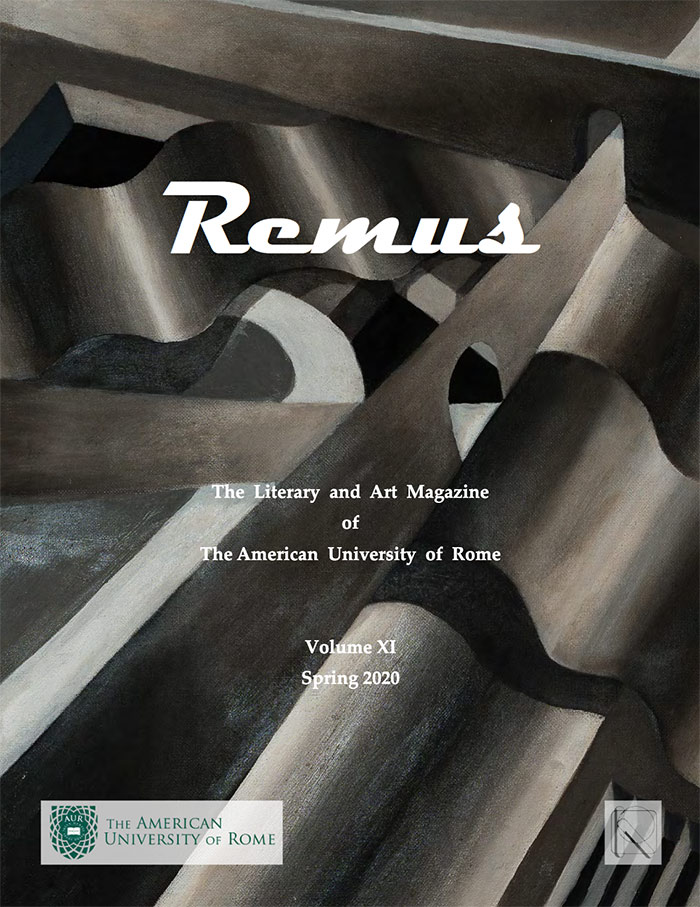 Course requirements and further detail
For more in-depth information about this program and individual course requirements, please see our full catalog.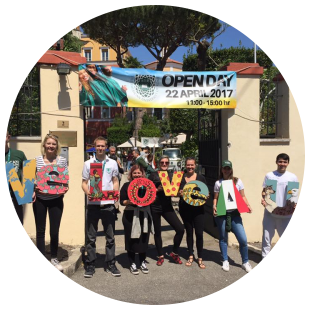 Hannah Clark (class 2019)
English Writing, Literature and Publishing
Thank you for all the opportunities you gave me to work on Remus and create a website-podcast-writing thesis. I couldn't have known then, but all the experience I got from interviewing Valeria at the IAPP, managing a long term project like Remus and our FB page, and incorporating website development with writing and podcasting was exposure and practice that I use every day for my job. I just can't thank you enough for all of the chances you gave me to manage or explore so many things as an EWLP major.