The American University of Rome offers an innovative degree program in Fine Arts that immerses students in the rich artistic milieu of the city of Rome.
View a student's capstone exhibition     View our Spring 2021 Student Art Show
Follow AUR Fine Arts and Art History on Instagram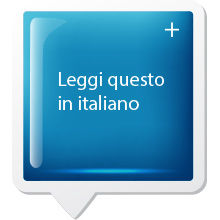 The program in Fine Arts combines training in traditional artistic media with a critical approach to making art. Courses at all levels, on-site and in the studio, emphasize technical ability, visual expression, creative innovation, critical observation and analysis. Rome is our classroom, studio and inspiration. From the monuments of the ancient city, through the rich tradition of the Renaissance and Baroque to the vibrant contemporary art scene, Fine Arts students are uniquely placed in the Eternal City to learn and develop their own vision.
 
Students achieving a BA in Fine Arts will be able to:
compile a portfolio of their own creative work, which displays advanced skills and competences in at least two different media
curate a final show of their own course work selected from their portfolio together with a written statement of artistic intent
articulate orally ideas about their own creative work and critique that of others
write extended critiques on artistic themes using advanced and appropriate terminology
The Fine Art program prepares students to progress to advanced degrees (such as MFA) or positions in fields related to the Fine Arts. Career possibilities include being an art practitioner in a variety of artistic media; curatorship and arts administration; art therapy; and gallery work.
What distinguishes this program?
Interdisciplinary
Beyond technical artistic skills, this program incorporates a range of disciplines including art history, conservation, and restoration. Numerous course components include written assignments through which students cultivate their skills in research, critical analysis, and writing.
As with all Bachelor degree programs taught at AUR, undergraduates are encouraged to complement their major with electives from other programs.
Rome as a resource
AUR's Fine Art degree program uses the city of Rome to its full advantage. The first year class 'Roman Sketchbook' focuses specifically on the city as a subject, drawing from its landscapes, architecture, paintings, and sculptures. Other courses, whether historical or contemporary in their focus, frequently supplement classroom study and studio practice with visits to sites, art galleries, churches, and exhibitions in the city.
Critical thinking and intellectual excellence
Students learn to manage projects from conception to execution, exhibition to analysis, and in doing so they accumulate strong strategic planning skills. Group discussions and critiques are an intrinsic part of several courses, through which students learn to effectively communicate and defend their ideas.
Independent Study is an important component of this program. In this course, upper-level Fine Art majors examine historical periods, specialized topics, and single authors and work on specific material or projects not covered in regularly scheduled courses. The Independent Study component culminates in a research paper or project and a lecture that is presented to the public.
Career conscious
AUR's Bachelor of Fine Arts offers a course in Art Therapy, giving students an insight into the history and current practice of "art as a healing agent" and is a valuable experience for students who wish to pursue an art-related career.
Historical tradition and the contemporary global experience
Classes in drawing, painting, sculpture, and printmaking are paired with the study of the related traditional canon and contemporary artists across the globe. As well as traditional techniques, students practice with more innovative and contemporary materials. Regular field trips take students beyond Rome to special exhibitions and visual arts events across Europe.
 
Scroll down to meet the Faculty and for the program gallery
On-site
Fine Arts students regularly use the city of Rome to hone their craft. On-site classes allow students first-hand interaction with the artists, movements, and techniques that they study in the classroom, and serve as the ideal model for sketching and painting practice. 
Workshops
Students regularly have the opportunity to take part in workshops both in the University art studio and in the wider Lazio region. 
Student Work and Exhibitions
Each semester concludes with an exhibition of artworks by students, enjoyed by the AUR community and members of the public alike.