One of the world's largest industries, tourism encompasses multiple sectors, including travel, lodging, conventions and meetings, events, restaurants, cruise ships, and recreation.
AUR's Bachelor of Science in Travel and Tourism Management prepares graduates for a range of fulfilling careers within the world's largest and most diverse industries.  This B.S. degree program offers a comprehensive set of core requirements and practical experiences that provide solid foundations in business management, marketing, logistics, customer relationship management, operations, revenue management and more. Preparing you to excel and lead in the biggest industry in the world.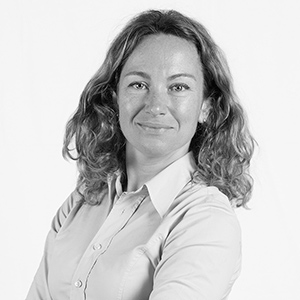 Rome, Italy, is the ideal setting to study Travel and Tourism
Today, the tourism industry accounts for one in 10 jobs globally. Over the next ten years the industry will grow at a rate of more than 4% per year. There are real opportunities within this sector for rewarding and exhilarating careers.
And there are few more appropriate and relevant places to earn a degree in tourism management than here in Rome.
The Eternal City is one of the world's most important tourist destinations, famed for its archaeological and artistic heritage. Mediterranean cuisine, a unique culture, and a welcoming atmosphere make it a hotspot for tourism.
Rome is often portrayed as the world's largest outdoor museum - and it is. However, Rome is anything but an artificial theme-park. It is a vibrant, modern European capital that has retained its political and economic relevance in Europe for more than two thousand years. Nowadays, Cultural & Heritage Tourism and Food Tourism play a key role in the Italian tourist industry - it's no longer all Colosseum, Trevi Fountain and Gelatos …
Rome also caters towards young people looking for a truly 21st century experience and preparing for relevant and rewarding careers. There is no better place to study Travel and Tourism than Rome, Italy.
Exciting career opportunities
The travel and tourism sector offers myriad career opportunities for those with business management skills. This expanding industry encompasses the marketing and service management of all forms of accommodation services, of museums, of leisure and business transportation services, and related services.
Recreational, educational, cultural - each area of the industry offers rewarding and dynamic career prospects. The greater availability of low-cost and online travel businesses, plus more available leisure time, have created a wealth of entrepreneurial innovations. There has been a proportional rise in new career opportunities within the sector.
Real-world focus
AUR's Travel and Tourism Management curriculum is specifically designed to let students acquire the planning and management skills related to the growth and development of tourism throughout the world. Combining liberal arts courses and business study courses with specialized courses in travel and tourism provides a perfect theoretical base. The 'real-world experience' elements of the program add the practical know-how . While this is not a hospitality and tourism management program, those who complete the degree will be well placed to work in the hospitality industry too.
The Bachelor of Science degree in Travel and Tourism Management will prepare students for flexible career paths in this expanding global marketplace. Students will graduate equipped with essential industry knowledge and leadership skills. 
The program features key courses in the following areas:
Destination Marketing
Events Management
Luxury Marketing
Food Tourism
Global Fashion Marketing
Crisis Management
Non-profit Marketing
Human Resource Management in Service Operations
Tourism Strategy Cultural Economics
Students will learn how to think and act strategically, solve problems individually (and in teams), and apply acquired knowledge in practice.
Internships and Field Experience
After graduation, students from the bachelor degree in Travel & Tourism Management will find themselves with the management skills and operational knowledge to choose from a variety of pathways. From operating tours or working in travel and tourism bureaus to managing cultural heritage sites or theme parks. Airlines, hotels, cruise lines, resorts, restaurants, museums and galleries - all look for employees with the skills that are taught on this program. Some graduates may work in human resources management, some may create their own businesses. Others may go on to graduate school.  We prepare students for flexible career paths through a combination of theoretical and practical knowledge. These are learned through classroom instruction, field trips, seminars with travel and tourism experts, and hands-on experience. Travel and Tourism Management majors will have the opportunity to gain real-world experience through internships in local tourism-related environments. Students will gain work experience at hotels, festivals, museums, media companies, travel agencies and other travel & tourism related organizations.
Studying travel and tourism in Rome also affords myriad opportunities for unique fieldwork experiences.  Every TTM major will participate in a number of field trips and field studies throughout his/her studies.
Unique concentrations within Travel and Tourism Management:
Food Tourism, Cultural & Heritage Tourism
Travel and Tourism Management students can choose to specialize their studies in either Food Tourism or Cultural & Heritage Tourism.
Cultural and Heritage Tourism:
Cultural and heritage tourism is a leading sector in Italy, fueled by the immense wealth of artistic, archaeological and architectural treasure found here. Italy has the highest number of UNESCO World Heritage sites of any country.
Students interested in specializing in this area of the travel and tourism industry may concentrate their degree studies in Cultural and Heritage Tourism.
 
Food Tourism:
Italy is rightly famous for it cuisine. An increased tourist interest in local food traditions, and the expanding farm-to-table movement, have driven an explosion in the food tourism business. Italy is the world's No. 1 producer of wine, a leader producer of fine olive oil, parmegiano, prosciutto, oranges and many others.  Students interested in working for organizations involved in the production or promotion of Italy's unique food traditions can concentrate in Food Tourism
Some statistics
The direct economic contribution of travel and tourism in 2017 amounted to approximately 2.57 trillion U.S. dollars.
In 2017, global international tourism revenue amounted to 1.34 trillion U.S. dollars.
International tourist arrivals (overnight visitors) worldwide increased 7% in 2017
One in every nine American jobs relies on Travel and Tourism
Across the United States, Travel and Tourism supports over 8 million jobs
Potential Career Paths in the Travel and Tourism industry
Convention and Visitors Bureau Director
Visitor Center Manager
Tourism Sales Manager
Marketing Director
Communications Manager
Wedding Planner
Meeting Planner
Convention Services Director
Course requirements and further detail
For more in-depth information about this program and individual course requirements, please see our full catalog.