Throughout the history of cinema, Rome has enticed filmmakers, featuring as the backdrop – and sometimes the starring character – of countless iconic productions, from epic dramas to romantic comedies to documentaries. AUR's Film program is unique in being the only degree program of its kind to be taught in English and based in Italy, with the added bonus of having its seat in a city so important to the subject.
Why study Film at AUR
Practical experience
The internships available to students of the undergraduate Film program at AUR have given our students a wealth of practical experience and hands-on practice. AUR students of Film have completed placements with such established outlets as National Geographic, The Discovery Channel, Vatican Radio, Cinecitta film studios, and the World Food Program's Office of Television and Communications.
All-round skills
The Film program trains students to be the next generation of film, television, and video content producers - professionals who are able to write, produce, direct, shoot, edit, and sound mix content of their own creation. Students will learn to master these skills to create innovative and meaningful media.
Career-ready
Students will graduate with a portfolio of their own diverse work in a mixture of fiction and nonfiction forms. This portfolio will enable graduates to continue their creative careers as directors, editors, screenwriters, cinematographers, sound designers and/or other possible roles in the traditional and emerging film and video fields.
Rocco Anelli (Film 2019) on his time at AUR.
When Rocco graduated with a degree in Film from The American University of Rome in 2019, he was already well on the way to success in the film industry. By the end of his first year of studies, he had written the first draft for I Gemelli, ("The Twins") a film that he would go on to present at the 2020 Festival of European Cinema.
"AUR has been a big part of my life and has influenced my work a great deal. It's only a small community but it's so intense. There are people from all over the world with different cultures and different backgrounds so it's impossible to be part of AUR and be a close-minded person - and if you're looking for inspiration or motivation, there's always someone there to provide it!"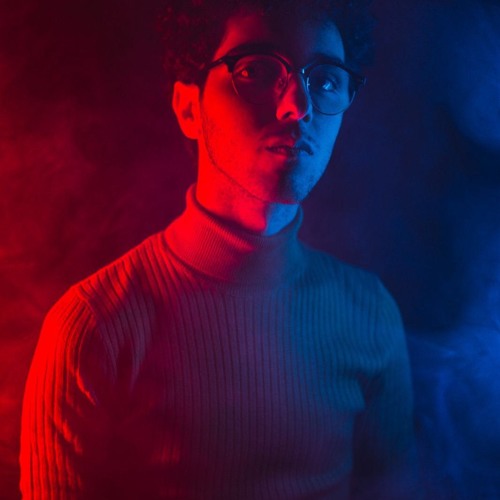 Feride Eron (Film '20) is working as a Video Editor for a company created by women, for women.
"As the Video Editor, I'm in charge of the FemGems Club YouTube Channel. FemGems started as a podcast right before the pandemic hit. As the Covid-19 reality changed our lives, the monthly events they were organizing turned into online events. To share these events with each member and anyone considering joining the club, they decided to create a YouTube channel. That's when I stepped in. Together with Dora, the founder of FemGems Club, we built a structure for the way we edit these online event recordings and we built up the YouTube channel.
Looking back now, the most valuable experiences I had in AUR were definitely the one-credit trips I went on with my friends. It was something I didn't really think of doing until my last two pre-covid semesters. And now I really cherish the memories I have from those trips
Beyond the classroom & campus
Students of Film at AUR will find their time split between the classroom/studio and off-campus practical work experience as they produce multiple group and individual projects throughout the year. Creativity is given free rein to flourish as students exercise their newfound skills in making documentaries, music videos, advertisements, experimental films, short fiction web series, and more. Students are encouraged to use the backdrop of Rome to enhance their work, while field trips throughout Europe introduce them to the culture and settings of wider audiences.
The Summer Film School at Terni
During the summer, our students have the opportunity to spend four weeks working on a real production and utilizing the stunning facilities of the Terni Film Studios. Students devise, script, produce, and direct their own productions - spending one week in Rome on planning, two weeks filming in Terni, and then a final week of post-production back in Rome.
Career destinations
Film majors go on to a wide assortment of career paths, including a multitude of positions in media and entertainment and, increasingly, in online video production - a relatively new but massive field of opportunity for filmmakers. However, the skills you'll acquire as a film major are transferable and valuable for many different fields, including in seemingly unrelated industries like law, cultural industries, or marketing.
Catriona S. - 2015
Advertising Executive in Dublin
Sissy W. - 2019
Graduate Studies in Norway
Ally H. 2018
Arts Festival Director in Los Angeles
Adam Q. - 2018
Digital Content Creator in Chicago
Mike R. - 2017
Entertainment Lawyer in Belgium
Charles V. - 2014
Film Director in California
Media History
Introduction to Visual Culture
Video Post-Production
Video Production
Audio Production and Post-Production
Digital Design: Motion Graphics
Film Theory
Digital Design Workshop
Capstone Senior project
Adapting Literature to the Screen
Advanced Screenwriting: Screen Story Development
Documentary Production Workshop
Film Directing
Istanbul Film Project Workshop
Experimental Film and Video
Digital Media and Society
Podcasting and Vidcasting
Transmedia Storytelling
Selected Film course details
SCREENWRITING
The class is designed to give the student an overview of broadcast and film writing. Concepts to be introduced include: various media format, concept development, plot development, writing treatments, scene construction, dialogue, etc.
CULT FILM AND TELEVISION
Specific case studies will illuminate the, often intentionally controversial, subject matter found in cult media. The work of specific auteurs will be studied in an effort to define that which makes a work 'cult', as opposed to simply marginal.
FILM DIRECTING
This is a course that brings students' fluency of cinematic language to a more advanced stage by expanding upon and synthesizing the shooting and editing techniques.
VIDEO PRODUCTION
The focus of the class is to develop the conceptual and technical skills needed to shoot coverage of simple, silent fiction film scenes using the paradigm of the continuity system.
AUDIO PRODUCTION AND POST-PRODUCTION
Students will gain an understanding of the way that sound works, it's aesthetic and formal qualities, and specific ways it works in film language.
DOCUMENTARY PRODUCTION WORKSHOP
Students will have to create short documentary videos shot on location in Rome, based on their research of fiction and non-fiction video ideas, learning how to direct a small crew and maintain creative control during filming.
The Electromagnetite - AUR 24-Hour Film Festival
Each year, the AUR Film program hosts the 24-hour Film Challenge. Students are given 24-hours to script, cast, and shoot a short film. They then have another 24-hours to edit. Their works are then presented to an invited audience of students, faculty, and industry professionals at the AUR 24-hour Film Festival.
Outstanding Faculty
AUR's Film faculty bring a wealth of practical, industry experience and connections to the AUR classrooms. Our professors have illustrious careers that span all facets of the film industry.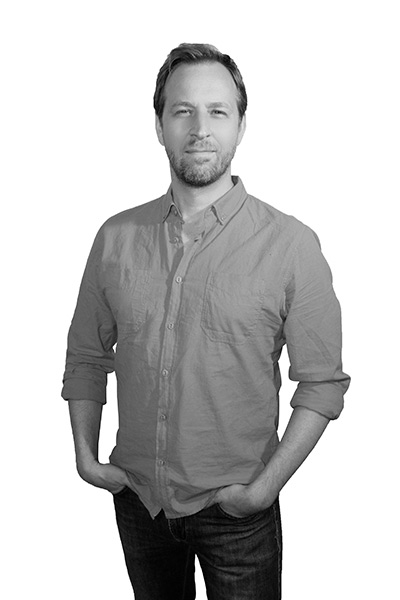 Professor Patterson has also worked professionally as a film editor and sound designer in Turkey and was nominated for a Turkish Film Critic's Awards (SIYAD) in 2015 for his editing of the film 'Kusursuzlar'. His broad-based experience enables him to take a generalist approach in his teaching and combine things which are normally taught as separate disciplines.
Award-winning director/screenwriter Victor Rambaldi's work covers multi-media, features, animation, live theater, and commercials, both in the United States and in Europe. He is also a writer of twenty-one children and young adults books for several publishing houses in Italy.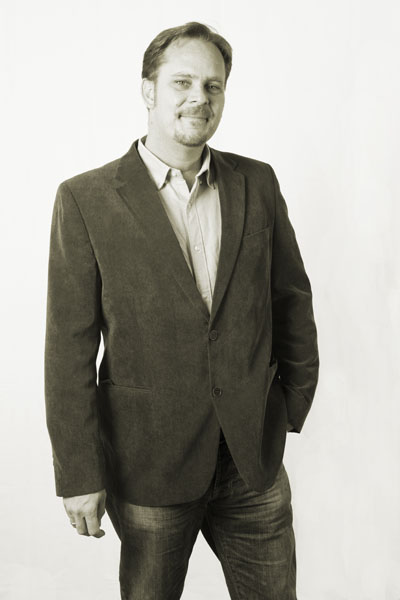 Professor Koperski is an award-winning photographer/videographer and certified Adobe Advanced Photoshop master. He urges his students to push the boundaries of what is possible with a camera, and his professional techniques of precision video correction and processing bring clarity and style to student's post-production work.
\
Course requirements and further detail
For more in-depth information about this program and individual course requirements, please see our full catalog.