This degree program covers all aspects of the ancient Mediterranean, beginning with the earliest foundations of Western civilization and the languages, cultures and societies that it produced, leading right up to the present day, considering contemporary issues surrounding Archaeology and Cultural Heritage Management and exploring the influence of Classics on popular culture.
AUR's Bachelor of Arts Classics and Archaeology degree is unique amongst similar archaeology degrees in that it gives students the unique opportunity to combine their study of archaeology in the classroom with the city itself: whether through taking part in an excavation, visiting one of Rome's innumerable ancient sites or marveling at the treasures of its museums, few other courses in this field allow students such intimate interaction with their subject or such opportunities for field experience. This combination of theoretical and practical study is truly the crowning jewel of this undergraduate degree program.

Inside the classroom, students are grounded in all aspects of the Classical world, with courses spanning the geography and chronology of the ancient Mediterranean. Traditional elements of the course include studies of the art, architecture, literature, politics and philosophy of ancient Greece, Rome, and North Africa, which can be studied alongside the more contemporary Heritage Management and Screen Media components.
Beyond the campus, the opportunities offered for the study of archaeology are second-to-none, with excavations on a wide range of major archaeological sites open to our students. Our students have had first-hand experience of working on such iconic sites as the Colosseum and Forum, as well as being among the first to excavate newly-discovered sites. Many students go on to rewarding careers in archaeology and related fields.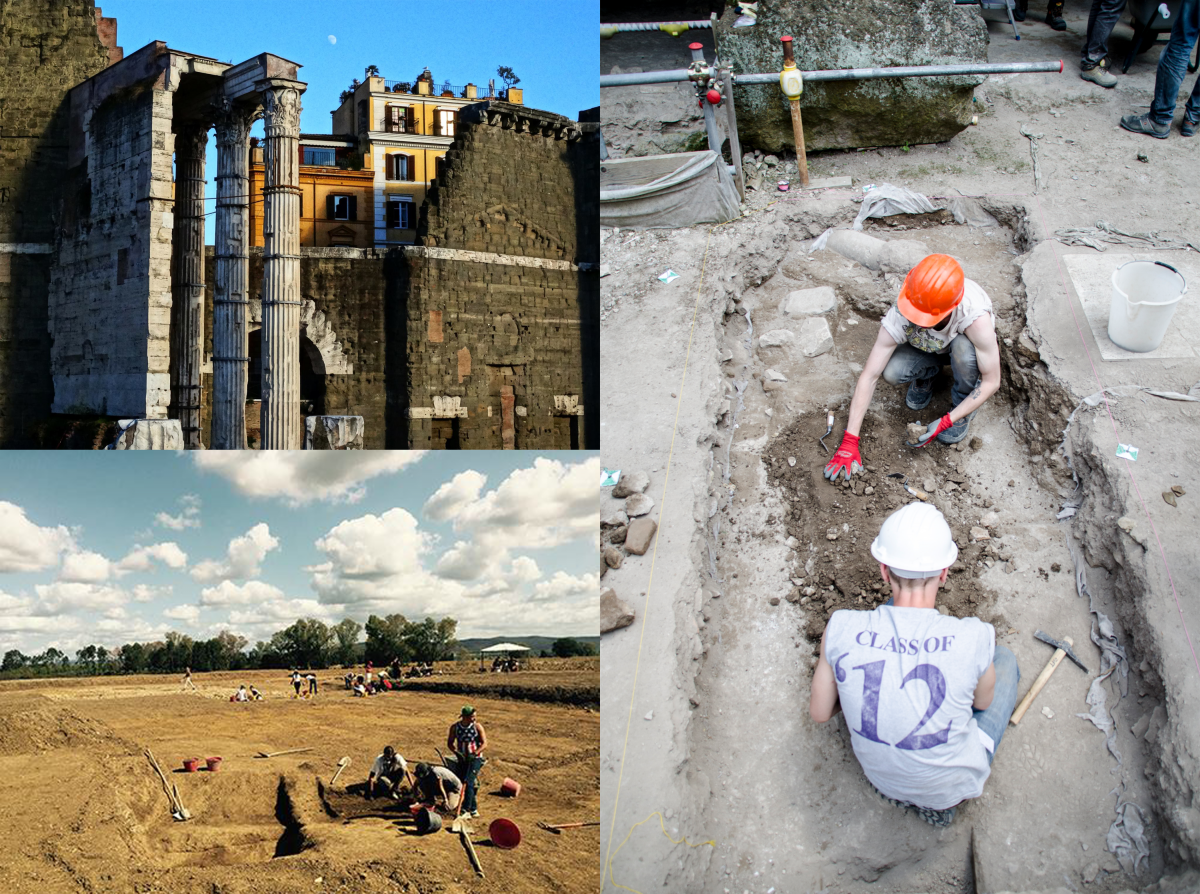 ---
Archaeology careers
AUR's Archaeology and Classics program will provide you with a set of specialized skills and knowledge which are desirable in a range of archaeology jobs. These include roles in heritage agencies, museums, and local governments, but your skills could also be useful for careers in all kinds of other sectors, including chartered surveying, education, administration, computing, marketing, business, finance and more. 
A career as an archaeologist will enable you to focus your work on a specific area of interest. Possible employers include archaeological contractors, local governments, universities, heritage agencies, and independent archaeological consultants. This profession is highly competitive and is often combined with teaching and/or research responsibilities.
Heritage planning and management is an increasingly in-demand role. Conserving, managing and increasing access to heritage sites, such as historic buildings, ruins, museums, and ancient monuments. Responsibilities will include managing budgets and financial planning, generating income from commercial activities, hiring and training staff, maintaining good customer service and health and safety, marketing the attraction to the public, and liaising with other agencies such as funding bodies and other heritage organizations. To become a heritage manager, a postgraduate qualification in heritage management is almost essential - consider completing your education at AUR with a Masters Degree in Sustainable Cultural Heritage.
Course requirements and further detail
For more in-depth information about this program and individual course requirements, please see our full catalog.
---