This degree program covers all aspects of the ancient Mediterranean, beginning with the earliest foundations of Western civilization and the languages, cultures and societies that it produced, leading right up to the present day, considering contemporary issues surrounding Archaeology and Cultural Heritage Management and exploring the influence of Classics on popular culture.
Overview
AUR's Bachelor of Arts Classics and Archaeology degree is unique amongst similar archaeology degrees in that it gives students the unique opportunity to combine their study of archaeology in the classroom with the city itself: whether through taking part in an excavation, visiting one of Rome's innumerable ancient sites or marveling at the treasures of its museums, few other courses in this field allow students such intimate interaction with their subject or such opportunities for field experience. This combination of theoretical and practical study is truly the crowning jewel of this undergraduate degree program.

Inside the classroom, students are grounded in all aspects of the Classical world, with courses spanning the geography and chronology of the ancient Mediterranean. Traditional elements of the course include studies of the art, architecture, literature, politics and philosophy of ancient Greece, Rome, and North Africa, which can be studied alongside the more contemporary Heritage Management and Screen Media components.
Beyond the campus, the opportunities offered for the study of archaeology are second-to-none, with excavations on a wide range of major archaeological sites open to our students. Our students have had first-hand experience of working on such iconic sites as the Colosseum and Forum, as well as being among the first to excavate newly-discovered sites. Many students go on to rewarding careers in archaeology and related fields.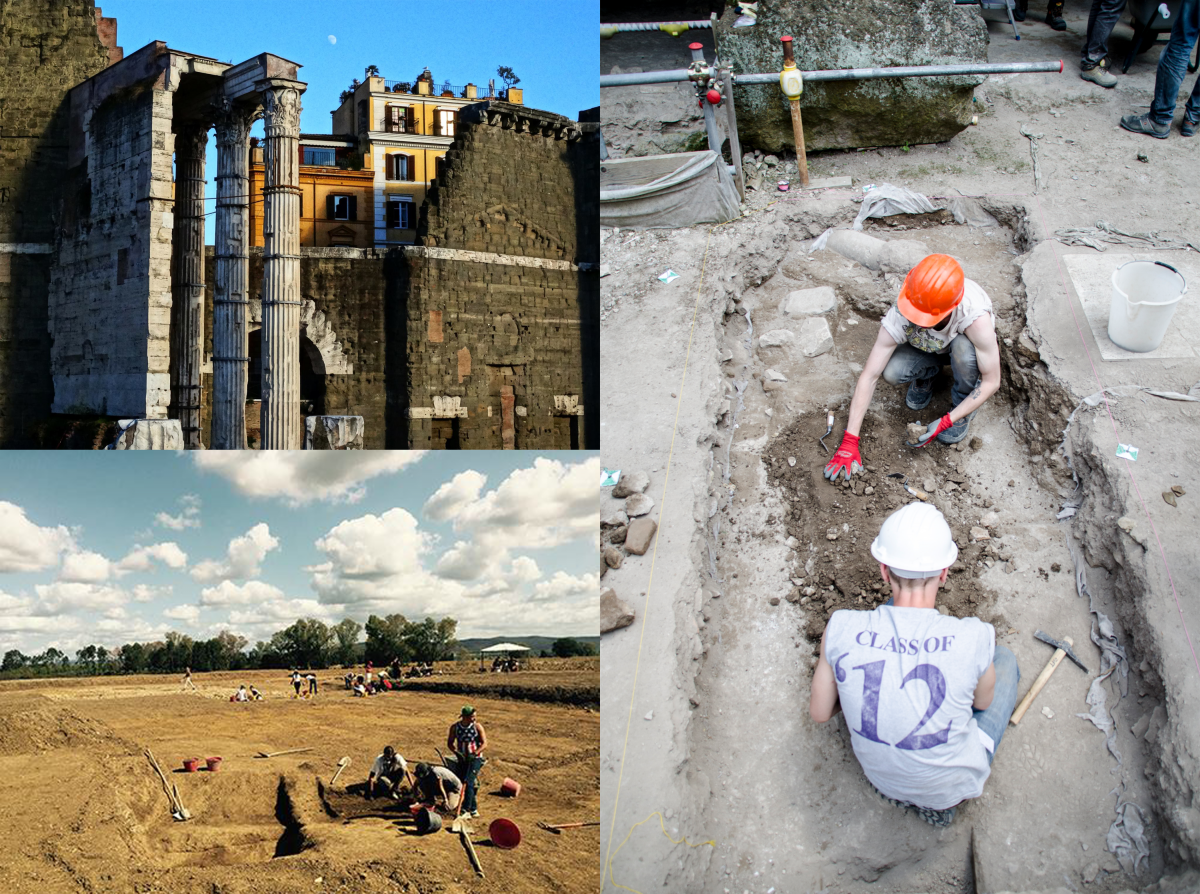 ---
Course requirements and further detail
For more in-depth information about this program and individual course requirements, please see our full catalog.
---