Update: AUR's Professor Claudia La Malfa will be interviewed on Italian national broadcaster Radio3Rai about the Raphael conference on Wednesday (11 October) evening at 10.30 PM. Tune in for an informative and lively preview to the conference.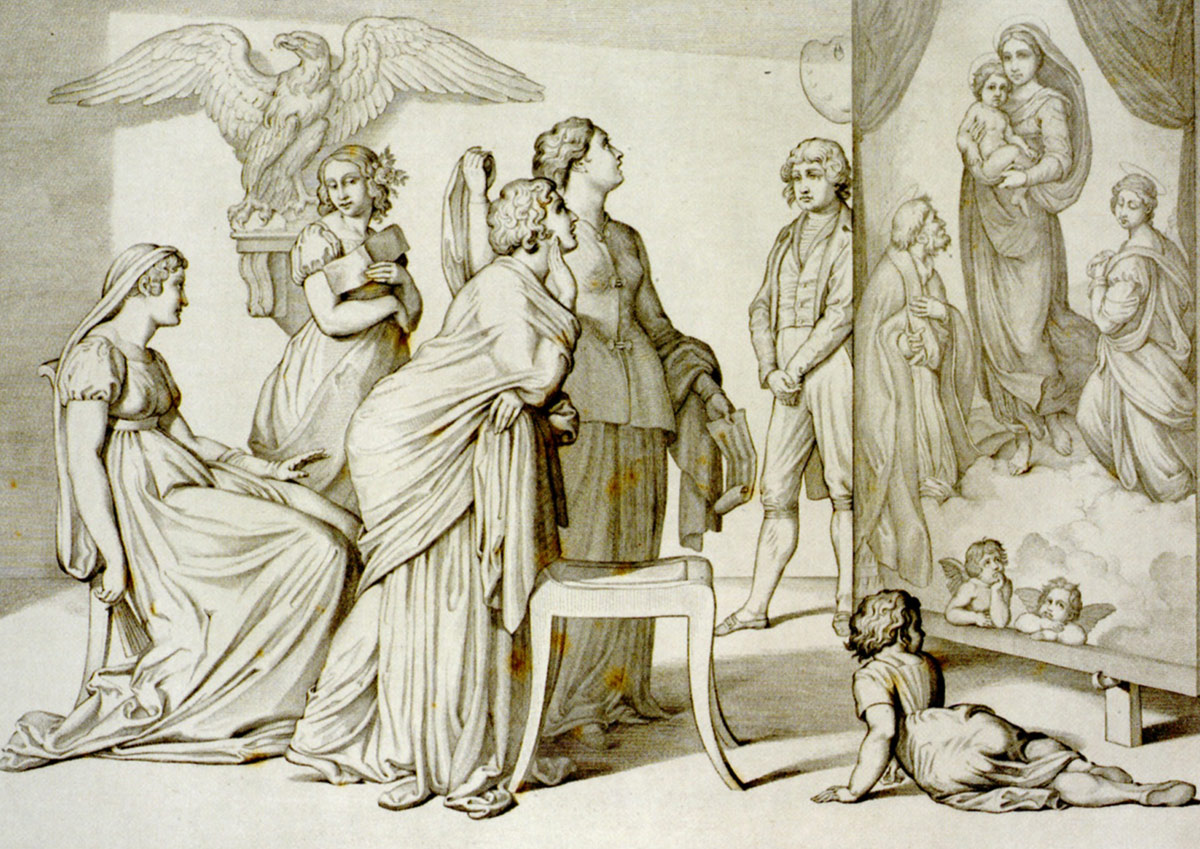 An international conference to focus on the reception of Raphael (Raffaello Sanzio da Urbino, Urbino 1483 – Rome 1520) and the history of collections will draw together scholars of collecting and history of taste with curators of the main collections of Raphael's paintings and drawings in both Italy and abroad.
The conference, organised by Sybille Ebert-Schifferer and Claudia La Malfa, will be held at the Bibliotheca Hertziana, Max-Planck-Institut für Kunstgeschichte, Rome, and at the American University of Rome.
American University of Rome            13 October 2017                    9 AM-18.30 PM
Bibliotheca Hertziana, Rome              12 and 14 October 2017        9 AM-18.30 PM
The  aim of the conference is to explore the various mechanisms that have contributed to this phenomenon. Suggested topics include: the role of the great collectors of Raphael between the 16th and the 19th centuries, including the Gonzaga and Borghese families, Christina of Sweden, Charles I of England, Louis XIV of France, and the Kings of Spain;  the function of antiquarians and art dealers, such as Daniel Nijs, Pierre Crozat, Pierre-Jean Mariette, and John Julius Angerstein, in the diffusion of Raphael's works and copies in 17th– and 18th-century collections in Italy and abroad; the part played by figures like Filippo Baldinucci for the Uffizi, Everhard Jabach for the Louvre, and Sir Joshua Reynolds for collections in England; the influence of academies in the diffusion of the master's oeuvre through collections of drawings and reproduction prints in the Age of the Grand Tour; the relationship between art historians and collectors, and the role of early biographers like Johann David Passavant, Bernard Berenson, Oskar Fischel, in the creation of the 19th– and 20th– century museums; the issue of connoisseurship from the 17th century on and the problem of originals, workshop productions, copies and fakes.