A roundtable discussion on the upcoming US Presidential Election, to be streamed via Zoom on Monday, November 2nd.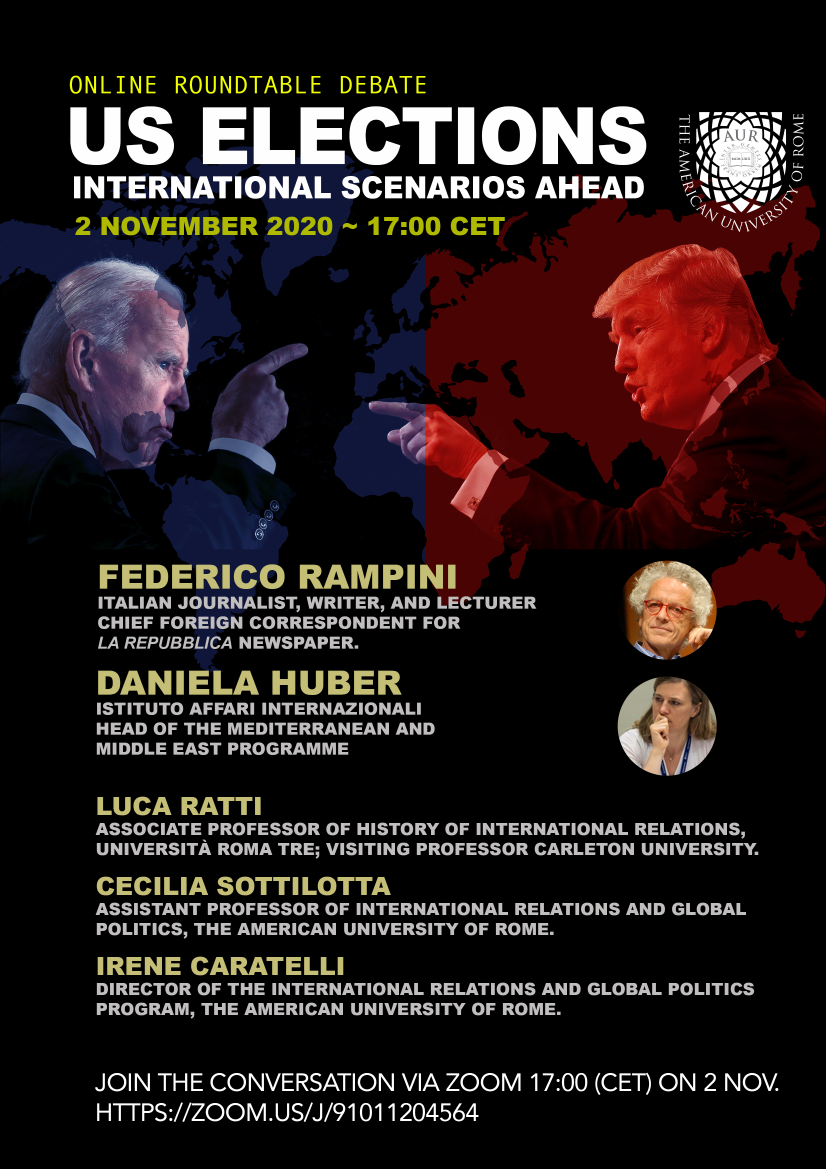 AUR invites you to tune in to a roundtable discussion analyzing the potential outcomes of the upcoming US Presidential Elections on the eve of the conclusion of the campaign period. 
This discussion will be streamed via Zoom at 5:00 pm (CET) at the following address: https://zoom.us/J/91011204564
Professors of AUR's International Relations & Global Politics program, Luca Ratti, Cecilia Sottilotta, and Irene Caratelli, will share the floor with Federico Rampini (Italian journalist, writer, and lecturer, and chief foreign correspondet for La Repubblica newspaper) and Daniela Huber (Head of the Mediterranean and Middle East program at the Istituto Affari Internazionali). The panelists will take stock of the bitterly fought presidential race that has unfolded amid extraordinary circumstances and debate the possible global ramifications in the event of each candidate's victory.