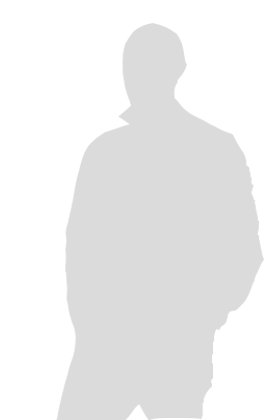 Education
M.A. – Boston University, Art History
M.A. – University of Toronto, Italian Literature
B.A. – Mount Holyoke College, Italian Literature
B.A. – Laurea in Restoration (Diploma Accademico Triennale di I Livello in Restauro) – Accademia di Belle Arti Lorenzo da Viterbo, Viterbo, Italy
Graduate Museum Studies Certificate – Tufts University
Biography
Professor Taddeo's research has addressed the sacred and secular dimensions of the pastoral genre and its realizations in written and visual forms, with specific interest in modes of exchange between artists and writers in Renaissance Venice. Her research has further explored the context of pastoral images within the private studiolo space. 
 
Her current research examines female patronage with respect to the 'female donor portrait' depicted in devotional images; specifically, the commissioning of art by women and the manner in which they chose to be portrayed visually in their commissions.  Through an exploration of representations of the Madonna in northern Lazio, her research "An Unusual Madonna della Misericordia: Art Patronage and the Female Donor Portrait in Quattrocento Alto Lazio" (publication forthcoming) has been presented at international conferences such as the Renaissance Society of America.
 
Professor Taddeo has been a Visiting Fellow twice at the Massachusetts Center for Renaissance Studies in Amherst, Mass, where she has given numerous lectures and participated in conferences. Her published lectures on female patronage during the Renaissance include "The Female Donor Portrait: Modes of Representation and the San Pietro Madonna della Misericordia," in addition to topics addressing literary themes such as "Longing and Desire in Michelangelo's Sonnets."
 
Carol also completed the graduate certificate program in Museum Studies from Tufts University with a specialization in conservation. With over five years of professional curatorial experience encompassing the care and treatment of art objects, she has authored numerous conservation grants and was a successful applicant to the Smithsonian Institution's Collections Care program in Washington, D.C.
 
Through her affiliation with the Accademia di Belle Arti Lorenzo da Viterbo and the Art Institute of Florence's Restoration Department, Carol has participated in a variety of laboratory and fieldwork restoration projects throughout Tuscany and Lazio over the past eight years. She has treated numerous Renaissance paintings, frescoes, and gilded objects, and has worked on-site at locations such as Villa il Farneto in Vicchio, and Santa Maria Castagnolo. She has recently completed her Italian laurea in Restoration with the Accademia di Belle Arti Lorenzo da Viterbo in Viterbo, Italy.
 
Carol has given guest lectures in art history and restoration for numerous university programs in Rome over the past eight years. She has been an adjunct faculty member in the Art History Dept. with AUR since 2012.
Specific areas of research
Areas of interest and research: Venetian pastoral, female patronage, Renaissance decorative arts, Renaissance workshop practices, history of collecting
Currently Teaching
AH100  Art of Rome, for the Bachelor Degree in Art History