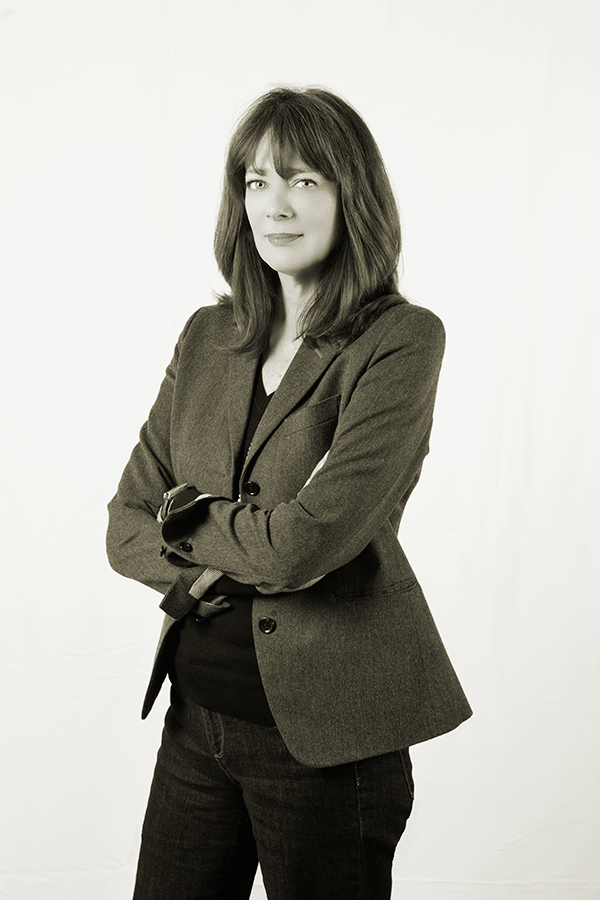 Role
Professor of English. Director, English Writing, Literature, and Publishing Program
Education
Ph.D. in English Literature, Claremont Graduate University - California, USA
M.A. in English Literature, California State University - California, USA
B.A. in French Literature, University of Nevada - Nevada, USA
Certificat de Langue Français, Universite' Paris-Sorbonne - Paris, France
Biography
Lisa's research interests include the twentieth-century novel, humor studies, travel and transnational literature, and literary history, especially as it relates to ideas of modernity, narrative, and aesthetic response. Her research on humor theory and social satire explores the way humor is used as both a defense mechanism and a weapon in order to confront overwhelming and unsettling circumstances. She is particularly interested in how humor requires an aesthetic way of seeing that insists on pleasure. This ties in with her other research stream, which explores the literature of travel and the nature of exile and expatriate experience. Often the literary accounts of displacement employ a dark humor, a type of humor that Freud claimed allows for the individual to maintain a "customary hold" on the ego, even if the material circumstances threaten to overwhelm it.
Lisa's teaching interests include courses in Modernism, Satire and the Comic Form, the Literature of the Grand Tour, Literary Responses to War, as well as surveys of Anglo-American literature. Her writing courses draw on her background in composition theory and an interest in the art of the popular essay, which includes such topics as food, travel, and culture.
Lisa blogs as 'Expat Literary Traveling' - catch up with her latest posts at lisacolletta.com.
Reviews
The Legacy of the Grand Tour: New Essays on Travel, Literature, and Culture
"The Legacy of the Grand Tour: New Essays on Travel, Literature, and Culture" is an impressively informed and informative work of originality and scholarship that would augment any academic library.
-- Midwest Book Review
 
British Novelists in Hollywood, 1935–1965: Travelers, Exiles, and Expats
"Well written and thoroughly researched"
-- Anthony Powell Society Newsletter
"Lisa Colletta has written a lively and engaging study of British and European writers who came to Hollywood in an effort to escape what they saw as a society exhausted by the burden of history, and later fleeing fascism and hoping to create a new artistic and literary home. This book creates a powerful portrait of expatriate writers Theodor Adorno, Bertolt Brecht, Aldous Huxley, Christopher Isherwood, Anthony Powell, and Evelyn Waugh as they grapple with the contrast between the shallow and commodified culture of Hollywood and the complex and tragic past in which British and European writers were embedded."
-- Wendy Martin, Professor of American Literature and American Studies, Claremont Graduate University, USA and editor of Best of Times, Worst of Times: Contemporary American Short Stories from the New Gilded Age
"They would say it was the 'quality of the light,' but surely it was easy money that drew British writers to Hollywood. Few liked it. Most left with big egos and bigger bank accounts. Lisa Colletta has given us a fresh take on a place that everyone thinks they know from a point of view that is not-too-foreign. English literary lions usually criticized Southern California (and the US) less as a friend would and more like an eccentric old auntie."
-- James J. Berg, editor of Isherwood on Writing
"With wit and insight, Lisa Colletta's fascinating and disturbing study shows us how British writers in Hollywood reverse the traditional travelogue, teaching us through their fiction, essays, autobiographies, and letters that the 'old world' and its literature are worth returning to after all.'
-- Kristin Bluemel, Professor of English, Monmouth University, USA and editor of Intermodernism: Literary Culture in Mid-Twentieth-Century Britain
 
Kathleen and Christopher: Christopher Isherwood's Letters to His Mother 
Contextualizing major cultural and political events of each decade alongside events in Isherwood's life, Colletta captures this rising tide of uncertainty and urgency, effectively underscoring the relation between the historical and the personal.
--Jamie Carr, MODERNISM/modernity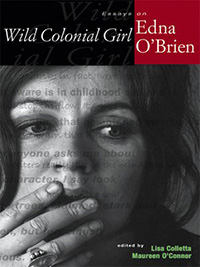 Wild Colonial Girl: Essays on Edna O'Brien (Irish Studies in Literature and Culture)
"Readers of Edna O'Brien's lyrical fiction can discover or revisit in Wild Colonial Girl the favorites—Kate and Baba, the mother and the Virgin Mary, Sister Imelda, ancient and modern Ireland, Breege and the Irish Revolutionary soldier—all in a search for selfhood amid sexual conflict, ambient guilt, and social paradoxes. Irish author Edna O'Brien has long merited this breakthrough scholarly study."
-- Grace Eckley, editor of Newstead
 
Dark Humor and Social Satire in the Modern British Novel
"… finally fills a gap in literary criticism. It intriguingly combines a literary study of humor with modernism, and does not shy away from investigating authors such as Powell and Waugh, who have so far been largely avoided by modernist scholars."
--Christine Berberich, MODERNSIM/modernity
 
"A work filled with breadth, depth, and savvy."
--Regina Barreca, University of Connecticut