Isotta Giorgini recounts her internship at BasicNet as part of her studies in Business Administration.
Last summer, I was lucky enough to land an amazing internship at the company BasicNet, which is headquartered in Turin and publicly quoted in Italy. The firm is a major participant in the sector of branded leisurewear and sportswear, footwear and accessories with a collection of market-leading registered trademarks, including Kappa®, Robe di Kappa®, Jesus® Jeans, K-Way®, Superga®, Sabelt®, Briko® and Sebago®. The company's main activity is to increase the value of its registered trademarks and proliferating branded product market positions through a global network of independent licensees.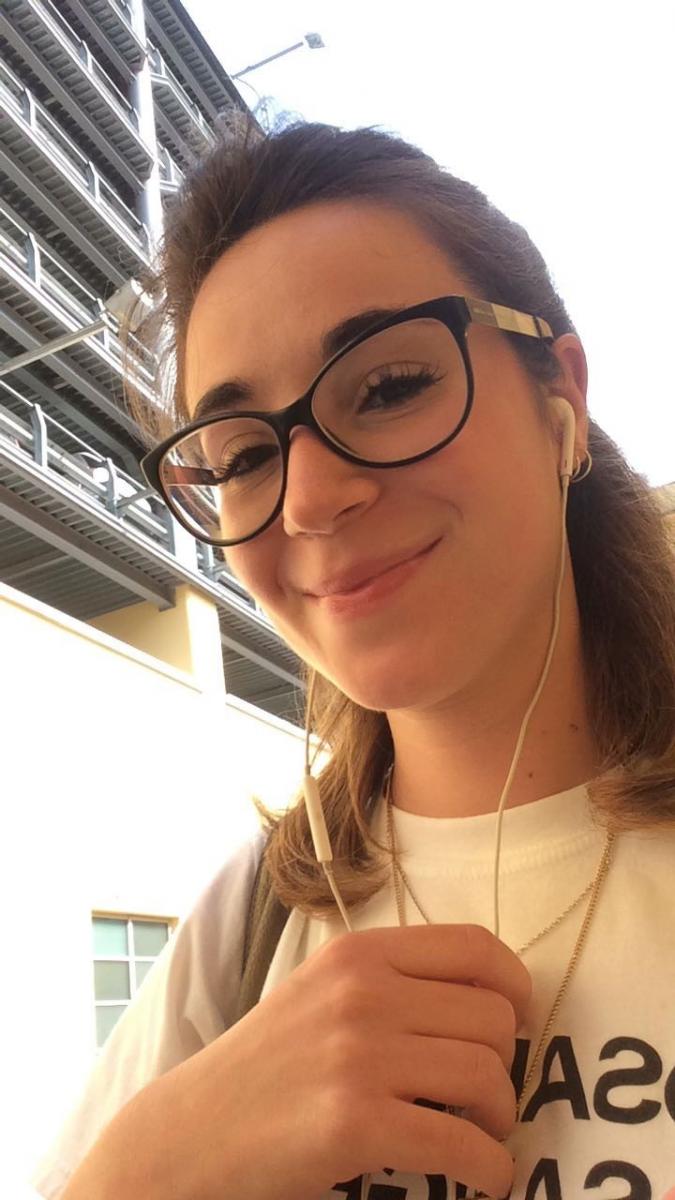 In fact, it develops service activities (information technology, product research and development, communication, sourcing, etc.) to the benefit of the Licensee Network, built around independent business concerns to which BasicNet proprietary trademarks are licensed. By way of building up collaboration across the licensee multiplatform, the firm coordinates licensee growth strategies, providing international collections and marketing tools, with a keen eye toward sourcing finished goods from a variety of production sources around the globe.
This journey at BasicNet has been extremely challenging because it afforded me the opportunity to experience the proper "office life" from being on time in the morning, working on Excell for sample shoe requests, making trend reports to more exciting tasks such as the Fashion event and the photo-shooting. Moreover, through this experience, I had the chance to apply most of the business theory I studied during my two semesters at The American University of Rome. Lastly, I tried my best to achieve the goals I set, feeling so rewarded and proud of myself at the end of the six weeks.
- Isotta Giorgini