'Isherwood in Transit' was published by University of Minnesota Press in June 2020.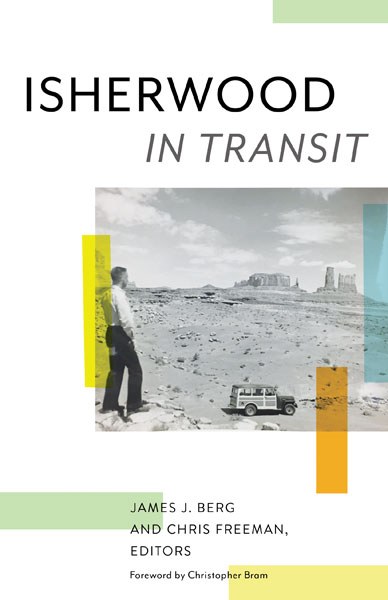 Professor Lisa Colletta, Director of the English Writing, Literature, and Publishing Program has written a chapter, "Isherwood as Travel Writer," in the new book Isherwood in Transit, published by University of Minnesota Press (2020).
"Perhaps I had traveled too much, left my heart in too many places," muses the narrator of Christopher Isherwood's novel Prater Violet (1945), which he wrote in his adopted home of Los Angeles after years of dislocation and desperation. Isherwood in Transit brings together diverse Isherwood scholars to understand the challenges this writer faced as a consequence of his travel.
Abstract: Based on a conference at the Huntington Library, where Isherwood's recently opened papers are held, Isherwood in Transit considers the writer not as an English, continental, or American writer but as a transnational one, whose identity, politics, and beliefs were constantly transformed by global connections and engagements arising from journeys to Germany, Japan, China, and Argentina; his migration to the United States; and his conversion to Vedanta Hinduism in the 1940s.
Approaching Isherwood's rootlessness and restlessness from various perspectives, these essays show that long after he made a new home in California and became an American citizen, Christopher Isherwood remained unsettled, although his wanderings became spiritual and personal rather than geographic.