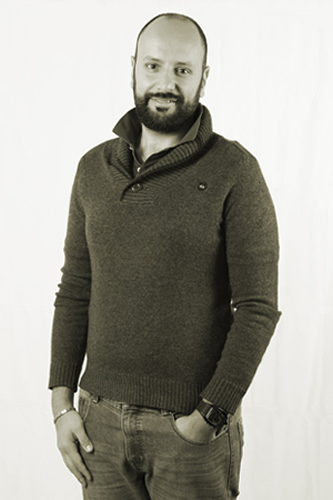 Role
Adjunct Faculty and Student Advisor
Education
PhD in Landscape Analysis and Valorization, Università del Molise - Campobasso, Italy
MSc in Geoarcheology, Università degli Studi Roma Tre - Rome, Italy
Academic Degree (Laurea vecchio Ordinamento) in Preservation of Cultural Heritage and Archaeology, Università di Bologna - Bologna, Italy
Biography
Dr. Pier Matteo Barone is an adjunct faculty member of the American University of Rome teaching courses on archaeological methodology, geophysical techniques (GPR, in particular) and forensic archaeology, as well as courses on the archaeology and heritage of Rome and the eastern Mediterranean. 
His research is centered on different remote sensing applications to better understand the archaeological landscape. He is also a recognized expert in forensic archaeology employed to testify in criminal and civil cases. He was a co-investigator in a three-year research project (FIRB 2012) with the geological institute of CNR (IGAG) investigating marble quarries of the Greco-Roman world in Turkey.
Finally, he has authored over one hundred publications on these topics, he has presented several papers in national and international conferences, he has appeared on national public/private radio, TV, and magazines, and he is co-editor and reviewer of several international peer-reviewed journals.