Dr. Scott Sprenger began his tenure as President of The American University of Rome on 1 July 2020.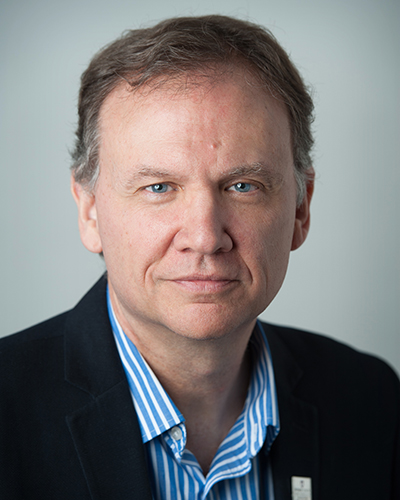 Dr. Scott Sprenger began his tenure as President of The American University of Rome on 1 July 2020. He came to the post after serving as Provost of The American University of Paris (AUP), Dean of the College of Arts & Humanities at Weber State University in Utah, associate dean of the College of Humanities at Brigham Young University (BYU) as well as professor of French Literature and European Studies. 
President Sprenger's administrative work as both provost and dean has covered a broad range of traditional areas, such as strategic planning, institutional budgeting, curriculum development and oversight, international programming, academic and career advising, and the creation and oversight of research centers and fundraising operations. At AUP, he secured Andrew W. Mellon institutional grants to improve first-year programs and to open a Civic Media Lab and a Center for Critical Democracy Studies. With private funding, he oversaw the founding of a Center for the Study of Genocide, Human Rights, and Conflict Prevention and a Center for Design. 
While at BYU, President Sprenger was the architect of Humanities+, an innovative and comprehensive approach to bridging liberal arts and humanities study to careers in the global labor market. Humanities+ has been acclaimed in the national press and by the American Academy of Arts and Sciences as one of the most innovative initiatives in the liberal arts and careers in the United States. He has also advocated for the humanities and liberal arts with the U.S. Congress via the Humanities Alliance Conference, on radio, podcasts, and YouTube, and in the Chronicle of Higher Education. 
Dr. Sprenger's graduate degrees in French Studies are from Johns Hopkins University and Emory University. In 2009, he was the recipient of a Fulbright Scholar award at the Centre National de Recherche Scientifique (CNRS) in Paris and Brussels for work on language policy in the EU. He was also awarded an Andrew W. Mellon post-doctoral position at the Humanities Center at UCLA from 1999 to 2001. 
President Sprenger's main publications are on modern European literature and culture. 
If you would like to contact Dr. Sprenger, please email president@aur.edu