Second instalment of the Fall Business Lecture Series 2019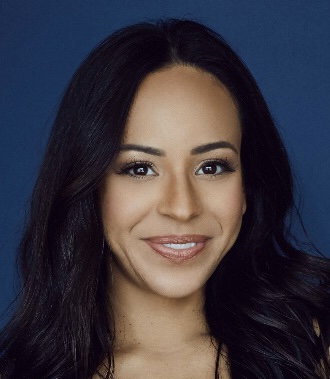 Corylie Suarez's international background in Marketing, Public Relations, and Social Media, is a result of having lived, studied and worked across the globe including U.S., Europe and most recently, Middle East.
Early in her career, she worked in communications and marketing roles in Rome, Italy for several companies, including The Vatican. She then moved back to her hometown, Miami, FL, where she worked in an international role devising marketing and branding strategies to maximize business opportunities for Italian companies in the U.S.
After a few years in her career, Corylie shifted to the digital sphere, playing an integral role in the development of strategic traditional and social marketing campaigns for companies including Unilever, Toyota, Tommy Hilfiger, and Victoria's Secret, among others. At #WeAllGrow Latina Network, Corylie managed the execution of multi-platform digital campaigns for brands including Johnson & Johnson and Unilever, among others.
Upon moving to Dubai, Corylie joined One&Only Resorts and by taking on the newly designed role of Online & Social Media Marketing Manager role, she spearheaded the company's social media department and teams on a global scale. Corylie took the role as a great opportunity to fully define the brand's social media strategy and tone of voice from scratch. The results of her efforts were evident, with an organic growth of 156% in the brand's social media platform following in just one year.
Last year, Corylie joined Emaar Hospitality Group as the Director of Marketing and Communications for Armani Hotel Dubai and has since then grown exponentially within the company to take on the role of Cluster Director of Marketing and Communications for Armani Hotel Dubai and Address Hotels + Resorts only four months after joining the company, leading her to her most recent promotion as Director of Brand for Address Hotels + Resorts in under one year of joining the  company.   In her current role, Corylie is responsible for all marketing, corporate communications, and branding for Address Hotels + Resorts.  With a current portfolio of eight hotels, an additional six hotels opening in 2020, and with Emaar Hospitality Group being the Official Hotel and Hospitality Partner for Expo 2020, the next coming year promises to be an exciting one in her career.
Corylie is fluent in English, Spanish and Italian and holds a Bachelor of Arts in Communication from The American University of Rome and an MBA degree in International Marketing Management from Boston University School of Management.
Register your attendance at Forthcoming AUR events