The M.A. program in Cultural Heritage: Sustainability and Community trains graduates to face the most important challenge in the heritage industry today: its long-term viability.
Rome is at the center of debates about global heritage. With major international organizations based in the city, as well as the greatest concentration of heritage monuments and works in the world, Rome serves as the ideal base from which to prepare students for a career in this field. This graduate degree program shapes a new type of professional by offering liberal arts, humanities and social science graduates the opportunity to acquire the expertise and practical skills necessary to become a heritage professional in the 21st century.
INTRODUCTION
Alumna, Anjum Malik, helping transform women's lives in Pakistan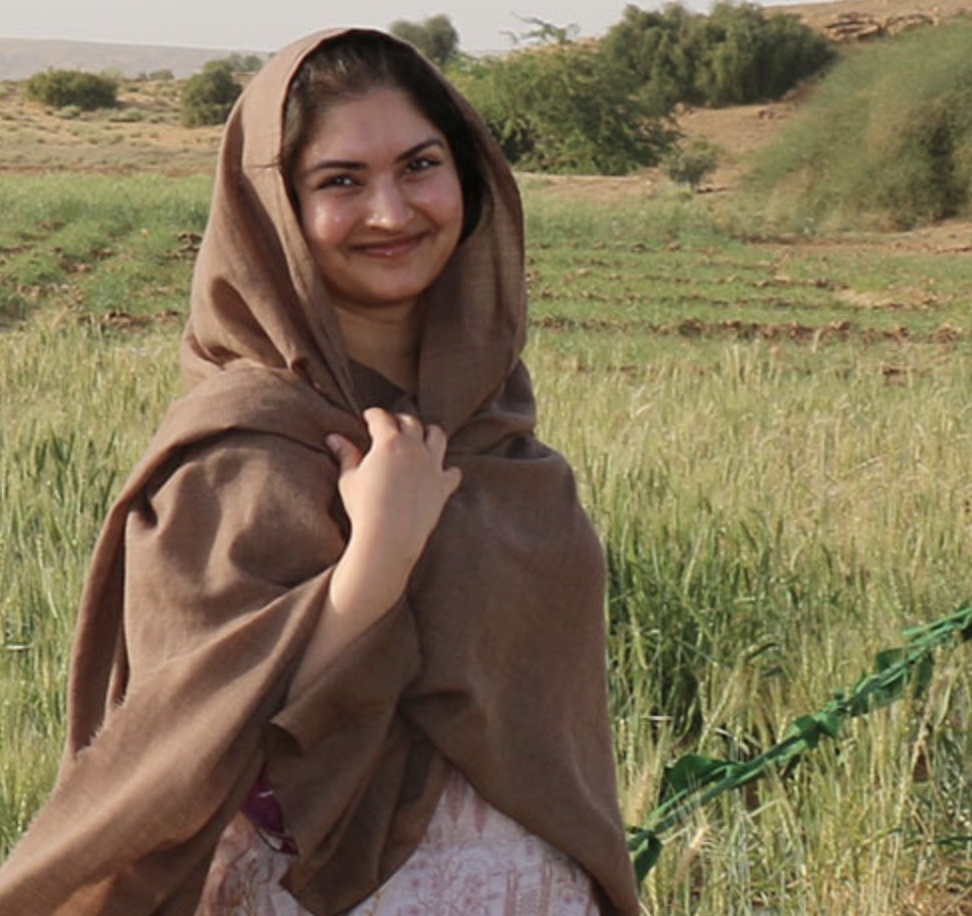 AUR was crucial in helping me to understand that no matter the opportunities you get or the places you go, if the community or the people there don't value you then the opportunity is meaningless. At AUR, we all felt valued.
AUR (and Rome) taught me to 'go for it', to try new things, to chase my dreams... because of AUR, I was able to be part of my first ever Shakespeare performance! I have always loved performance art and being at AUR gave me the confidence and the opportunity to audition (and be selected!) for Richard III with the English Theatre of Rome. While not directly related to my studies (although all communications are performance in some way), simply being at AUR, in Rome, opened doors to experiences I would never have undertaken elsewhere.
AUR gave me the understanding that the past, present, and future are not distinct, separate 'boxes'. The're a spectrum and each element influences people and cultures at a conscious and unconscious level. This tenet affects my work on a daily basis.
[You can see more from Anjum in the video below]
.........
The Cultural Heritage program focuses on the community, not on state structures or institutional responses to heritage. AUR's program aims to train students in skills that lead to roles in the heritage sector working with communities, NGOs, and other organizations to ensure the restoration and protection of sites of cultural importance.
The program does not set out to produce professionals for Italy (although it certainly has) but rather to make use of the resources of Rome and Italy that allow for practical and not just theoretical study. Our courses are not specific to sites in Italy, but Italy serves as the ideal laboratory for this kind of training.
---
PROGRAM DETAIL
The 15-month M.A. program consists of 36 credits of which 27 are for course work, 3 for the internship and 6 for the thesis.
 
TUITION & FEES
Our tuition & fees are published in U.S. Dollars & Euros. How you pay is dependent upon your citizenship and/or permanent residence. You can find out full information in our Fees & Finance section.
Program Tuition (full time, 3 semesters): 25,700 US Dollars / 21,000 Euros
The tuition fee covers attempted credits required for each respective M.A. program. Any additional attempted credits must be paid for, according to the prescribed fee.
First semester: $12,2500 / €10,000
Second semester: $12,250 / €10,000
Final semester: $1,200 / €1,000
PROGRAM OBJECTIVES
To provide an overview of the interdisciplinary nature of the field.
To give the necessary heritage management tools in line with international, national and regional strategies to enhance cultural heritage management.
To provide an understanding of the tools, techniques and processes for documenting and assessing cultural resources, producing management plans, and implementation.
To foster an understanding of the role of heritage agencies and organizations at international, national, local and regional levels.
 
THESIS
Students must obtain at least B- for their MA thesis to complete the MA program.
The thesis will focus on a particular topic identified by the student as an area of particular interest and/or pertinent to his/her future career or further research in Cultural Heritage.
The thesis enables a student to demonstrate the knowledge and skills acquired during coursework, as well as their ability to conduct a research project, produce high quality academic paper and defend their thesis.
Work on the thesis consists of intensive consultations with the thesis advisor, research work, and thesis writing.
 
INTERNSHIPS
In keeping with AUR's promotion of vocational skills, the curriculum includes an internship placement worth three credits towards the overall degree. The internship experience is tailored to the individual student's career of interest and is an invaluable opportunity for first-hand involvement in the field, whether it be participation in a restoration project, supporting the fundraising and marketing department of an NGO or assisting in the organization of a sustainability conference.
 
OUTCOMES
Upon completing the Master's program in Cultural Heritage, students will have acquired the following skills and knowledge:
Project management, including budgeting, fundraising and protecting heritage from exploitation by illegal trafficking.
Appreciation of the complexity of heritage economics, its relationship to tourism, to the local community and to conservation issues.
An understanding of the role of heritage in the broader political and legal context, including issues of contested heritage, dark heritage (heritage from periods of tragedy or war or discredited political regimes) and an understanding of the role of heritage in forming identity at the local, regional, national and transnational levels.
Oral and written communication skills at a professional level, including the ability to debate issues with practitioners in the field.
Planning, marketing, management and funding of sustainable heritage-related projects, including the ability to examine and critique heritage management theory.
Plan and execute an extensive research project.
The ability to engage with scholarly literature on the topic, appreciating each perspective in contested issues.
Critical analysis of the use of heritage in different political, religious, social and ethnic contexts.
 
AFTER GRADUATING
Cultural heritage is becoming increasingly economically important throughout the world. Accordingly, well-trained professionals will find a range of fulfilling careers in this field.
In balancing theory and practice, this Master's program prepares students for employment in heritage administration, development control, and consultancies, as well as for continuing in academic research.
Potential career paths for graduates of this program include:
Employment as a project manager and/or program coordinator with non-governmental organizations (NGOs) or international organizations (IO).
Not-for-profit organizations or other organizations that are active in the field of heritage, heritage tourism and international development through heritage.
Consultants on heritage projects, economic development projects involving heritage or tourism projects involving heritage.
Analysts of cultural heritage, especially in relation to economic development.
Museums and historic preservation organizations.
Further study and/or becoming an independent researcher in the field of cultural heritage.
---
Since Anjum Malik graduated with an MA in Sustainable Cultural Heritage in 2019, we have been repeatedly impressed and made proud by the news of her professional achievements. We were lucky enough to catch her at the end of last year to find out more about what she has been doing since her time in the Eternal City, in particular her involvement in a ground-breaking project that is transforming the lives of women living in rural Pakistan. Read more about her work here.