A lecture by Jacqueline Nowakowski hosted by The American University of Rome and Tintagel Castle Archaeology Research Project.
13 February 2019. 6:00 pm.
This is the first of AUR's celebratory lecture series '50 Years of Living Ideas'.
The ancient Dark Age kingdom of Dumnonia (modern-day Cornwall, Devon and Somerset) in the far south-western reaches of Great Britain is a maritime peninsula with a distinctive history, culture, and identity.
In the later Roman and post-Roman worlds (3rd to 7th centuries CE) a major coastal citadel emerged at Tintagel in North Cornwall and played a key role forging links between the Dumnonian elites to the distant Mediterranean world. Current archaeological research at Tintagel is revealing new insights into this iconic and internationally important site which since medieval times has been associated with the legendary enigmatic figure of King Arthur.
New areas of the headland are being excavated and fascinating discoveries of stone buildings, exotic pottery, and glass alongside inscribed stones are revealing the importance of Tintagel during the Late Antique and Insular periods in Britain – a time of great transformation and change.
This presentation explores emergent results, examines the archaeological evidence and considers how the role of King Arthur as a pivotal player and place-maker has captured our imagination and drawn attention to Tintagel at this fascinating period.
Jacky Nowakowski has been working as a professional archaeologist in Cornwall for the past 30 years. Her main area of expertise is British prehistory and Roman material as well as doing research on the post-Roman and late-Antique world of western Britain.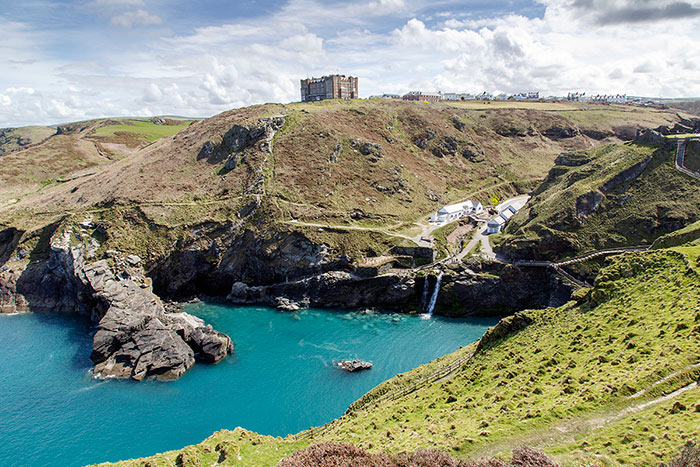 The TCARP project, funded by English Heritage, aims to improve and inform interpretation about Tintagel.
Excavations are carried out by Cornwall Archaeological Unit, Cornwall Council.
Project Director: Jacqueline Nowakowski, BA, FSA, MCIfA, Freelance Archaeologist on behalf of CAU and EH
 
---
PLEASE NOTE - THIS EVENT IS FULLY BOOKED.