Kicking off her term as The American University of Rome's Social-Entrepreneur-in-Residence, Laura Weidman Powers will present a lecture on and discuss the role of social entrepreneurship in Silicon Valley with fellow entrepreneur and AUR visiting professor, Kyla Fullenwider. 
Her talk will explore how Silicon Valley is producing some of the most influential products and platforms of the 21st century but have had major unintended consequences. Who is designing and developing these products and what is their impact on individuals and society? What might look different if the Valley's entrepreneurs were social entrepreneurs? How might Twitter have been designed by women to prevent harassment? How might Facebook have been designed to strengthen democracy?
Laura Weidman Powers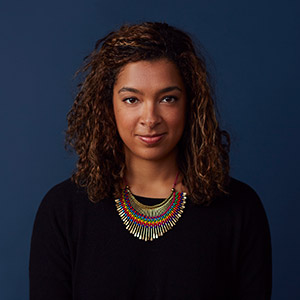 Laura Weidman Powers is a social entrepreneur whose career has spanned the nonprofit, for-profit, and government sectors. She is the co-founder and CEO emerita of Code2040, a nationally-recognized nonprofit whose mission is to ensure the full representation and leadership of Black and Latinx people in the US innovation economy. Laura grew Code2040 from inception to a $7M organization with a staff of 35 partnering with 70+ companies and serving 250+ students and 6,000+ community members annually before stepping down as CEO in January 2018.
In summer 2016, Laura was invited to join the Obama Administration for a six month term as a senior advisor to U.S. Chief Technology Officer Megan Smith where she focused on issues of diversity and inclusion related to ensuring the hiring practices, entrepreneurial ecosystems, and tech products and platforms of the future work for all Americans, particularly those from historically marginalized backgrounds.
Laura is the American University of Rome's first social entrepreneur in residence. Laura has received extensive recognition for her work including being named one of 10 Female Executives on the Rise by Fortune, and being named to the Ebony Power 100 list and The Root 100. She received Foreign Policy Magazine's Global Thinker Award and the Ford Freedom Award. She was a 2018 Stanford Social Entrepreneur in Residence, and a 2016-2017 New America California Fellow, and a 2013 Echoing Green Fellow. From 2014-2016 Laura sat on the National Advisory Council on Innovation and Entrepreneurship (NACIE) for the US Department of Commerce.
Laura has a BA cum laude from Harvard College and a JD and an MBA from Stanford University. She blogs at laurawp.com.
Register your attendance at forthcoming AUR events