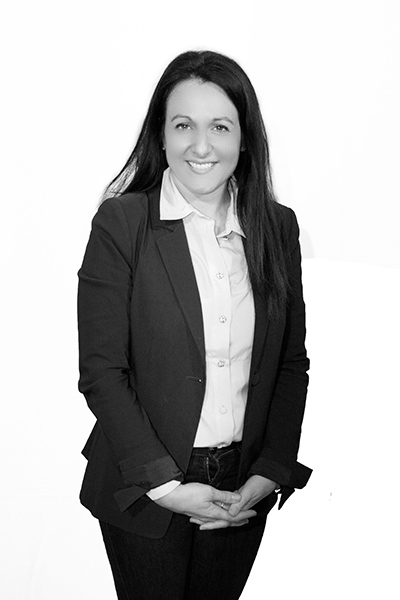 Role
Adjunct Faculty, Food Studies
Education
Ph.D. in Molecular Medicine, Università degli Studi di Milano- Milan, Italy
B.Sc.Degree in Biology with distinction, Università degli Studi dell' Insubria - Varese, Italy
Biography
Dr. Consolandi has extensive research experience. She carried out research for her doctoral dissertation at the University of Milan in collaboration with Roma Tre University. For her research, she focused on the study of molecular mechanisms of self-resistance in antibiotic-producing microorganisms and new methods for selecting overproducer strains to support clinical trials.. At the Department of Food and Microbiology Technologies and Science (DISTAM), Università degli Studi di Milano she carried out research on the development of rapid and selective methods to identify microorganisms, including group and species-specific molecular markers. As part of the team, sponsord by Nobel Prize winners Rita Levi Montalcini and Werner Arber, under the auspices of the Ministry of Education, she carried out research at a private company dealing with the characterization and development of new antimicrobial drugs effective against bacterial pathogens causing nosocomial infections. 
Her teaching experience includes General Microbiology and Microbial Methodology Laboratory at the Biomedical Sciences Department of Università degli Studi dell'Insubria, courses in Nutrition and Food Sustainability for non-majors in science at the International Institute of Lorenzo de' Medici (LdM) of Rome, courses in General Biology with Lab and Environmental Science for STEM (Science, Technology, Engineering and Mathematics) students. She is also the academic advisor and scientific consultant for the STEM academic offering at LdM's Department of Science of Florence.
Dr. Consolandi is a member of the National Register of Italian Biologists: Professional Biologist's Diploma taken at the Università degli Studi dell' Insubria,Varese on 26th November 2002
Selected Publications
Books, theses & other major publications
Beltramentti F., Consolandi A., Carrano L., Bgatin F., Rossi R., Leoni L., Zennaro E., Selva E., and Marinelli F (2007) Resistance to Glycopeptide Antibiotics in the Teicoplanin Producer is Mediated by Van Gene Homologue Expression Directing the Synthesis of Modified Cell Wall Peptidoglycan. Antimicrob Agents Chemother. 2007 Apr 51 (4): 1135-1141. Epub 2007 Jan 12
Peer reviewed articles
Internal report (confidential) (2004): Consolandi A, Beltrametti F., Jovetic S., Rossi R.,.,and Marinelli F. A New High-Producing Strain of A4096: Selection and Fermentation Scale –up to 15L. Biosearch Italia S.p.A.
Daffonchio, D., Borin, S., Consolandi, A., Sorlini, C (1999). Restriction Site Insertion-PCR (RSI-PCR) for Rapid Discrimination and Typing of Closely Related Microbial Strains. FEMS Microbiolol. Lett. 180, 77-83.
Conference Papers
Consolandi A., Beltrametti F., Bagatin F., Rossi R., Leoni L., Zennaro E., and F Marinelli. "Resistance Mechanisms to Glycopeptides in Producer Micro-Organisms: Actinoplanes Teichomyceticus ATCC 31121 Producer of Teicoplanin and Nonomuraea sp. ATCC 39727 Producer of A40926" 5th FISV Convention, Rimini 10-13 October, .2003
Lecture by invitation
5th FISV Convention, Rimini 12 October, 2003. "Resistance Mechanisms to Glycopeptides in Producer Micro-Organisms: Actinoplanes Teichomyceticus ATCC 31121 Producer of Teicoplanin and Nonomuraea sp. ATCC 39727 Producer of A40926"
Seminar the 14th March 2005 at the Department of Biology, Università degli Studi dell 'Insubria
---
Teaching Activity
Current teaching activity at AUR
Nutrition Policies and Programs Master's Program in Food Studies
Other teaching/research experience
International Institute Lorenzo de' Medici of Rome - Department of Science
Lecturer in Nutrition Studies, Biology and Env. Ecology
02/2007 - Present
 
Medical Biology Department, Università degli Studi dell' Insubria, Varese
Contract Professor, General Microbiology and Microbial Methodology Lab
01/2001 - 01/2004
 
Biosearch Italia s.p.a. Gerenzano (VA), Università degli Studi di Milano, Milano
Research on Characterization and Development of New Antibiotics
01/2000 - 01/2006