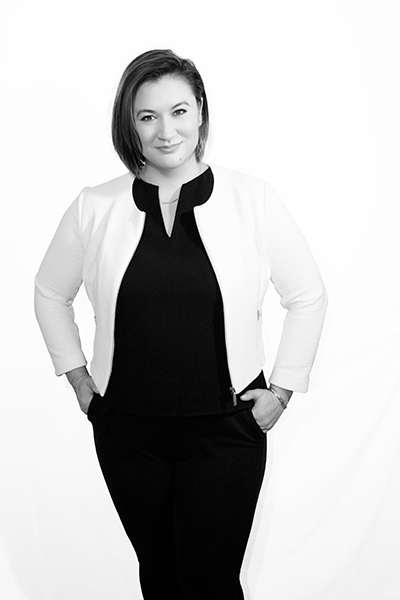 Education
PHD Classical Archaeology, University of California Berkeley; Berkeley, CA, USA
MA Classical Archaeology, University of California Berkeley; Berkeley, CA, USA
BA Classical Civilization, University of California Los Angeles; Los Angeles, CA, USA, minor in Political Science, Magna Cum Laude
Biography
Dr. Elizabeth Wueste (pronounced West-ee) joined AUR in 2018 as Assistant Professor of Archaeology and Classics. She is a classical archaeologist whose research focuses on Roman art, archaeology, and socio-cultural history. Before AUR, she was a postdoctoral fellow and visiting assistant professor at Oberlin College in Oberlin, Ohio (2016-2018).
Professor Wueste is interested in questions of the projection of power, self-identification, and self-representation as expressed in the record of material evidence, especially within Late Antiquity and Early Christianity. Her current research on Late Antique honorific monuments explores the ways in which conspicuous public display contributes to an ongoing conversation with the audience to shape and project social image and identity, whether social, religious, civic, racial, ethnic, or political.
Her publication record is wide-ranging and interdisciplinary, and she has written peer-reviewed articles on topics in art history and epigraphy, in addition to archaeological field reports and a blog post on classics and the digital humanities. She is also an active field archaeologist, and is currently a senior staff member and supervisor at the American Excavations of Morgantina: Contrada Agnese Project, Sicily, where she has worked since 2014. She looks forward to spending every summer laboring and sweating under the Sicilian sun, where the project is excavating a suburban Hellenistic city-block. She has previously excavated at Nemea (Greece, 2010-2011), Butrint (Albania, 2012), Alba Fucens (Italy) and Pompeii (Italy).
Currently, Professor Wueste is working to expand her 2016 doctoral dissertation Politics and Religion in Late Antique Honorific Monuments: Portraiture, Body Sculpture, and Epigraphy into a monograph, tentatively titled "Religious Pluralism in Late Antique Cities: Honorific Monuments, Urban Topography, and Religious Identity." She continues to spend her summers digging and working in Sicily, with aspirations to lead a new excavation project of her own at Morgantina in the future.
Her scholarship and research has earned funding and fellowships from the Aleshire Center for the Study of Greek Epigraphy, the American Academy in Rome, the American Society for Classical Studies in Athens, and the Université libre de Bruxelles. 
Professor Wueste lives in Rome with her cat, Ares, and spends her free time searching for the best cappuccino in the city and learning to navigate the Italian bureaucracy.
           
Professional Media Links
Academia.edu: https://aur.academia.edu/ElizabethWueste
Current archaeological project website: http://themagazzino.org/
LinkedIn profile: www.linkedin.com/in/elizabeth-wueste-867b3844
TV/film/media interviews: https://oberlinarchaeologysociety.wordpress.com/2016/10/27/archaeologists-in-action-elizabeth-wueste/
 
 
Publications
In press 2018.  "Managing Multiple Conversations: The Multileveled Communication of Late Antique Honorific Monuments and Epigraphy." In The Materiality of Communication, eds. Emily Cole and Alice Mandell.  (Maarav, A Journal for the Study of the Northwest Semitic Languages and Literatures).
 
2018.  With A. Walthall, R. Souza, J. Benton, and A. Tharler.  "Preliminary Report on the 2015 Field Season of the American Excavations at Morgantina: Contrada Agnese Project (CAP)." FASTI Online Documents and Research 408.1-23. http://www.fastionline.org/docs/FOLDER-it-2018-408.pdf
 
2017. "The Costumes of Late Antique Honorific Monuments: Conformity and Divergence within the Public and Political Sphere." In What Shall I Say of Clothes?: Theoretical and Methodological Approaches to the Study of Dress in Antiquity, eds. Megan Cifarelli and Laura Gawlinski. Selected Papers on Ancient Art and Architecture, Volume 3. Boston: Archaeological Institute of America, 179-201.https://www.academia.edu/31077971/The_Costumes_of_Late_Antique_Honorific_Monuments_Conformity_and_Divergence_within_the_Public_and_Political_Sphere
 
2017. "Classics, Big Data, and Digital Humanities." Eidolon. https://eidolon.pub.https://eidolon.pub/big-data-big-problems-e09a55bf2b31
Conference Papers
2016. "Managing Multiple Conversations: The Multileveled Communication of Late Antique Honorific Monuments and Epigraphy"
ASOR Annual Meeting, "Materiality of Communication" Session
2016. "The Costumes and Attributes of Late Antique Honorific Monuments: Conformity and Divergence within the Public and Political Spheres."
Archaeological Institute of America Annual Meeting, Textiles, Dress and Adornment in Antiquity Open Session
2014. "Proportion Distortion: The Human Form, Display Context, and Visual Refinements in Roman Sculpture."
Archaeological Institute of America Annual Meeting, Lightning Session
2013. "Revealing or Concealing Religion: Identifying 'Christian' versus 'Non-Christian' Material in Late Roman Honorific Epigraphy, Monuments, and Portrait Sculpture."
Archaeological Institute of America Annual Meeting, Epigraphy and Religion Open Session
2012. "From Local to Imperial: Honorific Sculpture and the Construction of Imperial Power at Aphrodisias"
Archaeological Institute of America Annual Meeting, Aphrodisias Open Session