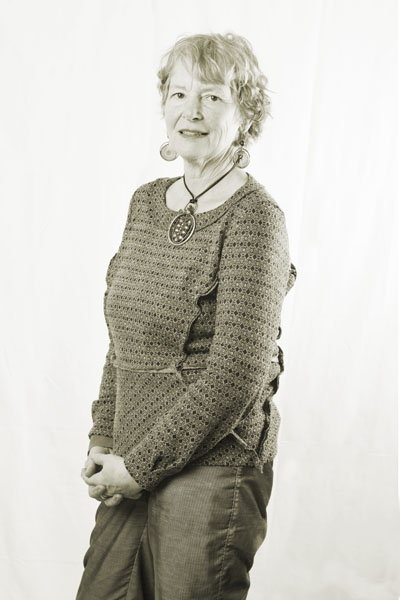 Education
MA in Economics, University of Hamburg - Hamburg, Germany.
Biography
I studied sculpture in my native Germany and continued my studies here in Italy where I immersed myself in printmaking, photography and started to work with a variety of very different materials, often inspired by nature. For me, being an artist means that you have to learn certain, basic rules and aesthetic criteria in order to judge your own work and critique the work of others. In the process, you gain an immense freedom to express yourself und communicate with the world, but you have to dig deep to find your own personal way. This is reflected in my teaching. Studying and creating art in Rome allows you to sharpen your eye and further personalize your vision; not merely by referencing the old masters but,  being in a modern vibrant museums and galleries like the MAXXI and Gagosian, with the latest trends in contemporary art.
Professor Buening was born in North Germany and came to Italy about 20 years ago, and has been living near Rome ever since. 
After her MA in economics and some experience in the field,  she started to study art - mainly sculpture - in Germany with several different artists, including professors J. Koblasa, Radovani, and Heinz Brehloh at the academy of art and draft in Hamburg during the Pentiment program. She later studied painting with Catherina Duwe and printmaking with Roberto Pace, and with Emanuel Ortega at Il Bisonte in Florence. In 1994 she began teaching sculpture on stone in Tuscany at the Campo dell'Altissimo, a private German art school near Pietrasanta. She then taught sculpture in Hamburg at private art schools and at the open university of Hamburg.
In Italy she then taught at the German school of Rome, and from 2008 sculpture, digital photography and IB art at St. Stephens School, Rome.  She was also subsequently invited to teach sketchbook and digital photography at the pre college summer program of Brown University.
Besides her teaching activity at AUR, she now helps people in private courses to inspire their creativity with different materials and applying them in their creative process.
 
Her artistic research includes all types of materials, which she uses in her sculptural and installation work. She integrates stone with very light materials such as paper or wire to achieve lightness in her work. Recently she set her attention on printmaking, where she combines different techniques, experimenting also with the third dimension and playing with different materials.
Professor Buening has been teaching Sketchbook, Printmaking and Sculpture at AUR since 2012.
To view Professor Buening's website, click here.