While Business Administration student Giammarco Caccese was spending a semester studying abroad at LIM College in New York City, we reached out across the Atlantic to him to hear his thoughts on the experience.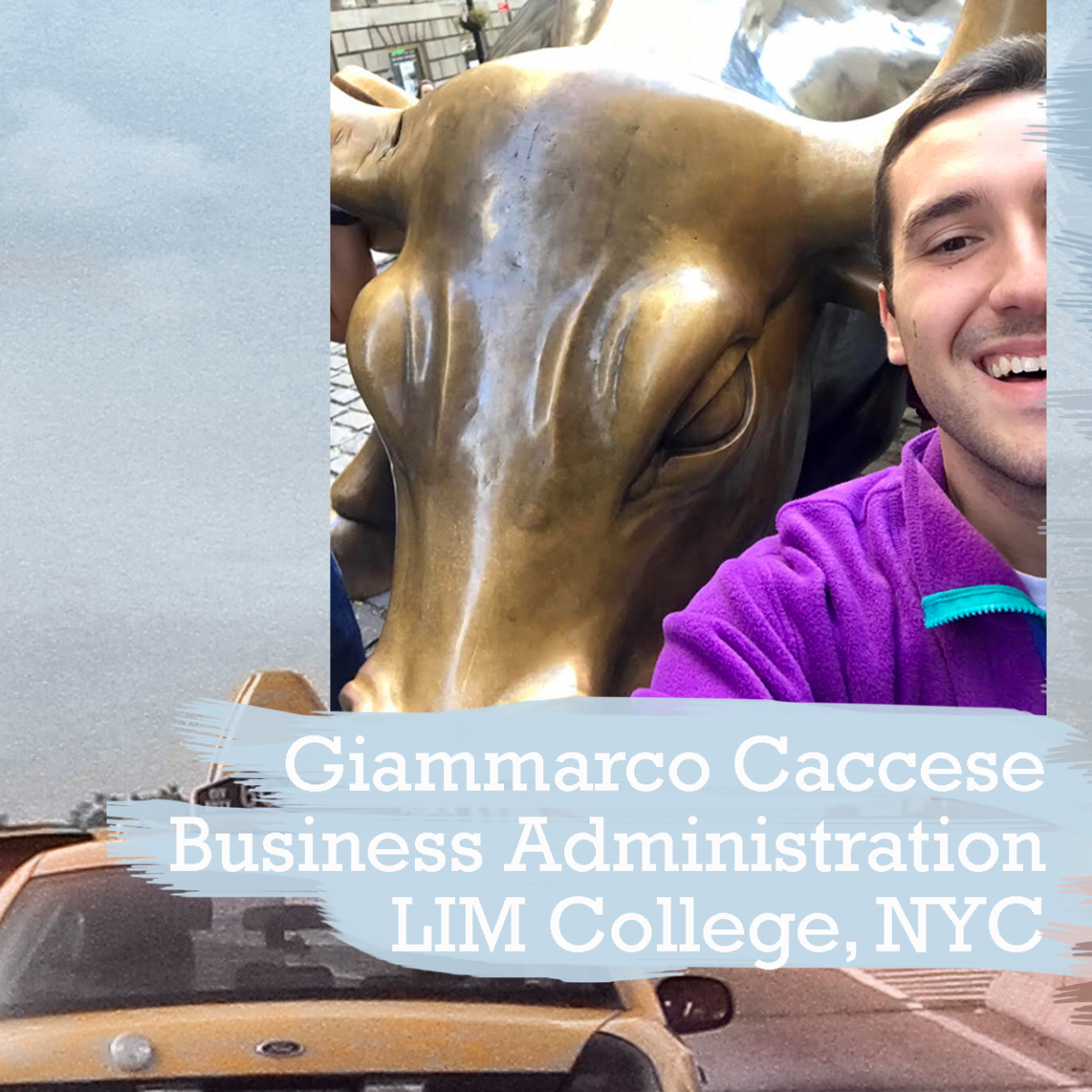 What made you decide to study abroad?
I decided to study abroad since it is one of the greatest opportunities offered by AUR. To be honest, I have always wanted to study abroad, especially in the United States, since my first semester. Consequently, I took all of my core classes in Rome during my first years so as to be more independent in choosing my classes abroad.
 
Where are you studying abroad and why did you choose it?
I am studying at LIM College, in the heart of New York City. I chose it because I thought that living in a multicultural and diverse environment such as New York was the ideal option for my first time studying abroad and visiting the US.
 
How does the experience compare to AUR so far?
LIM and AUR are certainly similar in how classes are organized and in terms of assignments, exams and schedules. However, whereas AUR has a wider variety of fields of study, LIM is more focused on fashion business, and most of the classes are centered around this. Nevertheless, being myself a business major and having a minor in Film & Digital Media, I am trying to gain the best from all these areas of knowledge.
 
In what way has the study abroad experience met your expectations so far?
Studying abroad has met my expectations not only as far as my college life is concerned, but also to the social, cultural, and cognitive spheres – all, in fact, are linked to this experience. I feel I am learning how to compare the different habits between Neapolitans (as I am) and New Yorkers, spotting differences and analogies.
 
Has any part of the experience defied your expectations, and if so, how?
Not really. However, what surprised me was that I thought that the city was extremely different from Rome and Italy. Many friends and relatives had described me New York as "another world". Actually, perhaps thanks to globalization and the instantaneity of the media, I realized that there are many more similarities than I expected.
 
What is the best thing about your current city?
The best part of New York is that it is such a huge and continuously evolving city that there is always the possibility to see, try, or visit something new. In addition, its diversity always makes you feel at home.
 
What do you miss the most about Rome/AUR?
I know Rome very well, having visited the city many times since a very young age before studying there. The atmosphere in town and at AUR is much more familiar and welcoming than in New York.
 
Has the study abroad experience given you any new insight onto your major?
Of course. I now have a stronger understanding of how business can be related to many subjects and can be very specific and sectoral. A striking example at LIM is, as I mentioned, fashion business. Also, I understood than everything can turn into a business if you have a clear idea of your objectives and your plans.