Noble, M.A. Sustainable Cultural Heritage
Smithsonian Institution's National Museum of African American History and Culture, Washington D.C.
During the Fall of 2016, I was fortunate enough to have interned at the Smithsonian Institution's newest museum, the National Museum of African American History and Culture in Washington, D.C. I was also lucky to have overlapped with my dear friend and fellow AUR Graduate Student, Alyssa Thiel. I worked directly under Elaine Nichols, the Museum's Senior Curator of Culture and was able to experience the Museum's first few months; it had just opened about a week before my arrival.
 
My experience was ever-changing, as I was tasked with conducting research and being somewhat of a Private Investigator. On the research front, I had to find out as much information as possible concerning a group of funerary items that had been given as a donation to the Museum prior to its opening. In this capacity, I had access to the Smithsonian's vast inter-departmental database, as well as to the Library of Congress. My other responsibility involved locating key personnel who had been involved in procuring and transporting the funerary items. This work was important because the Museum needed to do its due-diligence in uncovering the provenance of the items.
 
My work consisted not only of sifting through dozens of documents, including newspaper articles, emails, and scholarly works, but also making calls to various Cultural Heritage Professionals, local historians, and even radio personalities and graveyard tour guides. I followed up on every lead, no matter how small, came to numerous dead-ends, and utilized outside-of-the box methods, like checking for tax documents, marriage records, and other seemingly counter-intuitive items that eventually led to breakthroughs.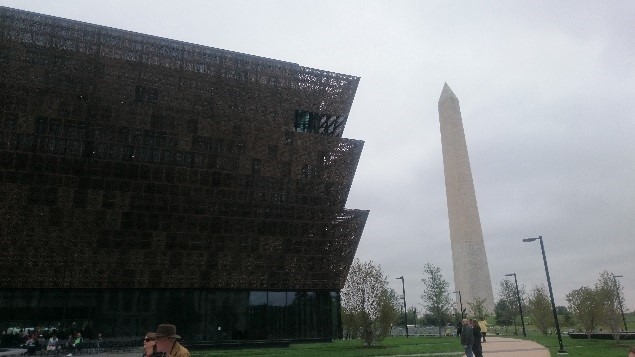 At the end of my internship, I had created a 16-page dossier for the Museum, covering a diverse network of information. As Cultural Heritage Professionals, I believe it is our duty to tell the stories of objects, so that they are not simply relegated to glass cases. The MA in Sustainable Cultural Heritage prepared me to think on my feet, to leave no stone unturned, and to respect the history of different cultures; the program showed me how to be sensitive and steadfast in representing cultures in a comprehensive way. The opportunities for Cultural Heritage Professionals are varied; the skills we learned in the classroom translated directly to my day-to-day work, from the theoretical principles discussed in Dr. Higgins' class, to the practical skills we developed in courses like Heritage Tourism, or the courses that partnered with ICCROM and the CCA. AUR offers a unique forum that has opened up possibilities beyond what I had initially considered.