English Writing, Literature, and Publishing student Hannah Clark recounts her internship at Romeing Magazine
In April 2018, I began my internship at Romeing, an English-language magazine for expats and tourists in Rome. Romeing updates locals and visitors on a wide range of activities in Rome, from restaurant openings, to concerts, to museum exhibitions. My primary duties were researching a variety of these topics and contributing articles for the magazine's digital and print publications.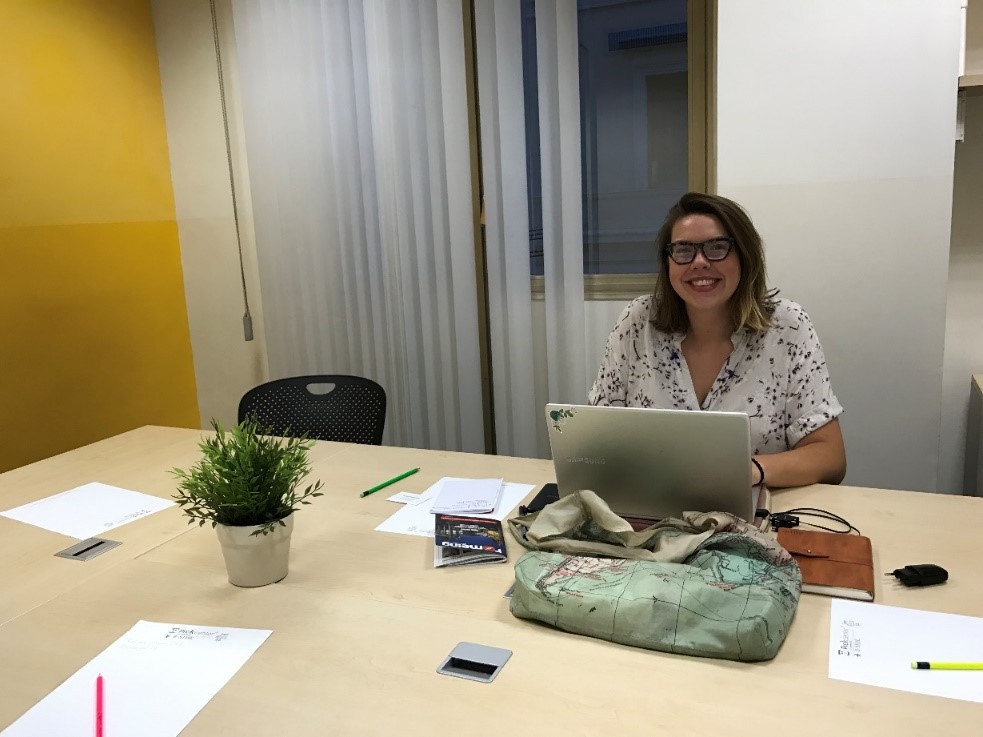 Only a small amount of my internship was spent at the Romeing office, tucked behind the Castel Sant'Angelo in Prati. Weekly or bi-weekly meetings with my boss and colleague consisted of discussing my assignments, setting up museum visits, and writing articles. My work environment was very collaborative, creating a balance between receiving assignments and proposing my own articles based on my interests. This collaborative space gave me opportunities to cover cultural and literary events in Rome like the 2018 Festival delle Letterature, bookshop openings, and museum exhibitions at MAXXI and Museo di Roma. My assignments for Romeing included transportation and logistical guides for students, cocktail bar reviews, and an overview of ten budget-friendly hotels in Rome. The hotels article was one of my first assignments, and it required me to explore five different neighborhoods in Rome, take photographs, and communicate with hotel managers. While I was comfortable with nonfiction and fiction writing, the research and communication involved in this assignment familiarized me with a professional, journalistic approach to writing.
Whether I was completing an assignment or pursuing one of my own articles, my internship encouraged me to consider my experiences in Rome more deeply and creatively because I was also reporting them to a larger audience. My time at Romeing also provided experience that helped me clarify the kind of written communication I want to pursue in a future career. While I was interning at Romeing, I also worked as AUR's English department student assistant, which involved more editing and writing in the form of email correspondences. My time at Romeing revealed that I'd like my professional responsibilities to be more writing oriented, rather than project management oriented. Overall, this was a great experience in discovering my own work preferences, exploring Rome, and learning the logistics of a magazine publication.
- Hannah Clark