AUR student Derek Cebrian spent 10 days this summer attending a Latin poetry composition workshop in Sicily: Inter Versiculos IV along with Professor Paul Gwynne (Division Chair of Arts and Humanities). 
As Derek says "It was an unforgettable experience. The workshop taught me so much about the mechanics of Latin poetry." From the first session presented by David Money from Cambridge University (Faculty of Modern and Medieval Languages) on the caesura to the last session on iambs and hendecasyllables, attendees learned how to appreciate the little things that make Latin verse so compelling and difficult to compose.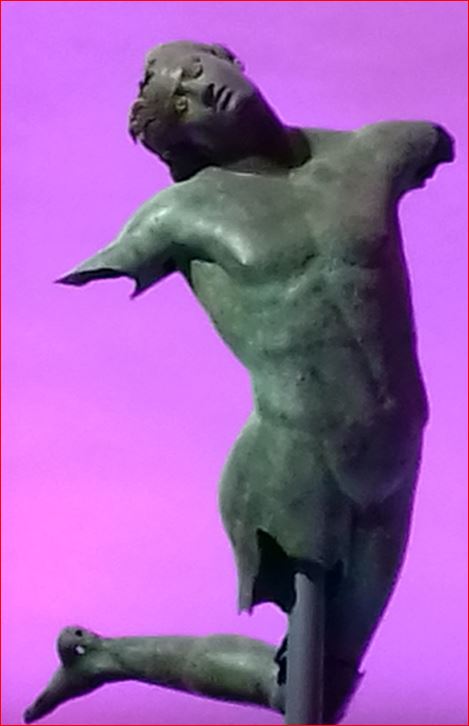 "The workshop created within me a larger understanding of the art of simple translation. I began the workshop not knowing how to scan the verse lines of Virgil or Horace, and I finished the experience with the desire to write stories in hexameter like the epic poets." stated Derek.
The workshop was held at a baglio called Fontanasalsa near Trapani that produces olive oil, and this was where the workshop classes were held too. 
The workshop also included a number of outings on the western side of Sicily. Derek enjoyed all that there was to offer; "The trip to the museum of the dancing satyr in Mazara del Vallo was particularly interesting. Seeing the bronze figure's curving shape set against a changing backdrop of intense colors to accentuate it creates an experience of euphoria. A boat ride across the lagoon around the Phoenician island of Motya was particularly beautiful too, witnessing the sun descending across salt flats. The incomplete temple at Segesta also wonderful to look upon. The walk around Erice was probably the most beautiful. Being able to see a town on top of a mountain, where the clouds brush against your face as you peer down to see the Sicilian fields disturbed only by collections of towns connected by a singular highway – it was truly beautiful. I fully understood why the Latin authors were so inspired by these places."
Scopa: The Best Pastime
castra per incēdens in collibus impiger altīs
cum senibus scōpam lūdere laetus eram
 
Walking hurriedly through the castle on the high hills,
I was happily playing scopa with old men.

by Derek Cebrian
All attendees left the workshop feeling enriched by both the verse and the vista.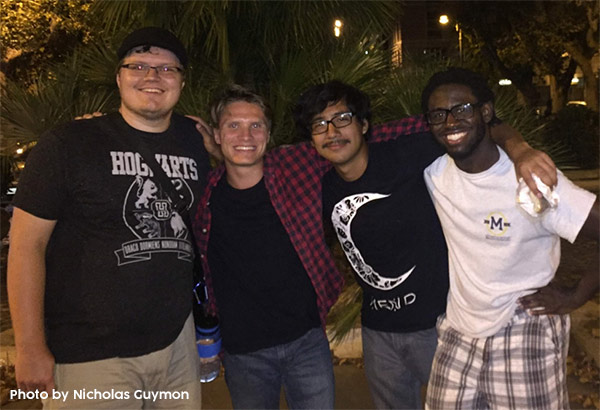 The Inter Versiculos in Latin Verse Composition are sponsored by the University of Michigan and open to anyone who is 'Latin poetry curious'. Find out more and see upcoming workshops at https://inter-versiculos.classics.lsa.umich.edu/