Lauren Coughlin was part of AUR's first cohort of Sustainable Cultural Heritage students, graduating in 2015. Her studies in Rome introduced her to the field of community archaeology, and it was in this that she found her calling. Having recently completed her PhD at Southampton University, Lauren took the time to speak with us to tell us about her research and involvement in a community archaeology project in Jordan.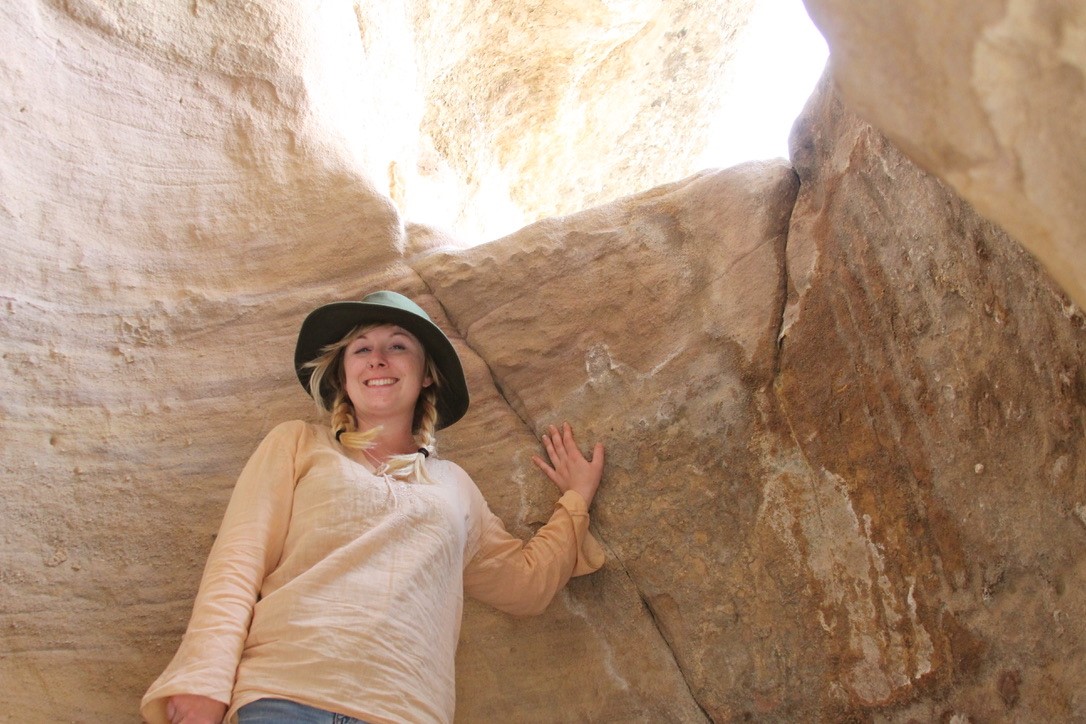 Did you did you go straight from Graduate School to the PhD program at Southampton University, or did you have some time in between? 
I got into Southampton a few months before I graduated and then I deferred a year to get myself together. I had to learn some Arabic because I was working in Jordan, so I needed to work on that before I started my PhD. 
For your PhD, you continued the research of your master's thesis. What did your research focus on? 
I worked on the Umm al-Jimal Archaeological project in northern Jordan with Dr. Bert de Vries, who passed away very suddenly last week. I was working on his community archaeology project, helping him with a curriculum for a children's book and a project to create a visitor centre. I already had a master's in teaching and education, so I have a lot of experience with kids. I also wanted to see how the community archaeology facilitated women's rights in a very small and conservative Jordanian town, and in fact we had some of the first female local archaeologists in the area working on the site. That was the focus of my master's thesis. 
Onto my PhD: there is a huge influx of Syrian refugees in the northern area, especially around Umm al-Jimal, because it is only 3 km from Zaatari, the refugee camp. One of the local gentlemen, who is also an archaeologist with our project, met up with a Syrian teacher who is also a heritage specialist, and they decided together – and this is an important point, that it did not come from us – that they wanted to create a heritage project with the kids that explored their shared Syrian and Jordanian heritage, to both stimulate their identity growth and also to work on social cohesion in the area. 
What was your role in the community archaeology project? And what were the findings of your research?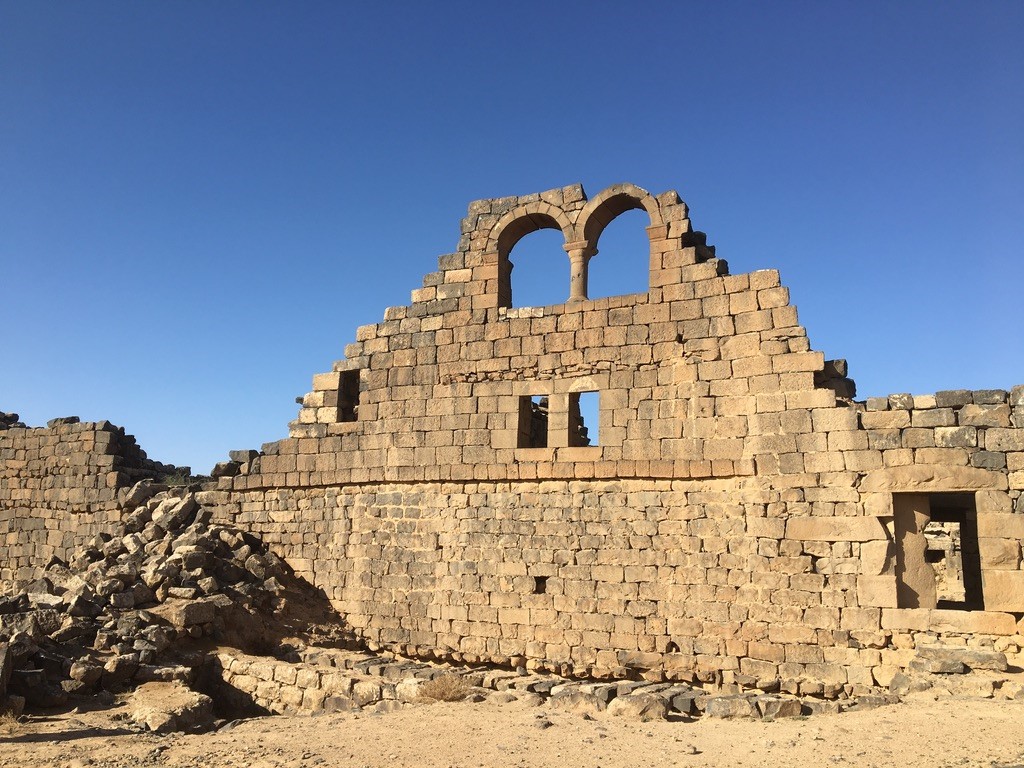 This project started in 2017, and my job was to study it and monitor its progress. What I've been able to show is, firstly, that the long-standing presence of the archaeological project (it has been there 50 years) has created a high level of appreciation for heritage. The people there are trying to hold onto their Bedouin heritage, whereas in a lot of other places it is disappearing rapidly because of modernisation, and that appreciation and desire to keep their heritage creates tighter community ties. I've also shown that the community archaeology spurred not only this project but numerous others that have gotten community members involved in their own heritage management, and they are able to make decisions for their own heritage, which is really the point of community archaeology, to basically decolonize the practice. 
I also started to see patterns within this project that show resilience building, especially with the Syrian youth, through sources such as rights and identity and safety: I found that the kids in Zaatari do not benefit from the existence of the already-established community and the presence of the heritage site in the town, and they have a lower recall rate of their heritage than the children in the town. The gist is that cultural resources like community archaeology and long-standing archaeological sites strengthen communities and create a good situation to build host communities for refugees. 
Did you teach before you started the Cultural Heritage program? 
I taught in Baltimore, I was an art teacher, and now I'm working towards becoming a social studies teacher at high school level. I want to teach social studies and maybe even try to change some of the curriculum because it is super nationalistic, and I am not into that! 
How does this nationalistic approach manifest itself, both in research and in practice? 
Every place is difficult because there is a lot of corruption, especially locally, but with our project being in the Middle East, colonialism has really decimated that area. Jordan is kind of the Switzerland of the Middle East right now for us, but what community archaeology is trying to do is amplify the voices of the people who live there and talk about their own history, a great deal of which is Bedouin – and that is not something that is widely talked about in the curriculum. Kids learn it at home, but it's dying. For example, a lot of the women have face tattoos but that doesn't happen anymore because in Islam it's forbidden, so these kids are going to be the last generation to be able to see that in person. Or things like the way they make bread or make yogurt are going away, so it's something that we want to record so that future generations can see it. 
I think it's very similar in a lot of ways to how, in America, we disregard so much history because it's seen as having nothing to do with us and because it doesn't apply to the narrative of America becoming America. For example, I'm reading a book for a test I have to take for the national curriculum, and there are just a couple of pages of really brief commentary on native groups. I think it's appalling, and I think that it's something we really need to work on globally, especially as Westerners, especially right now. I would like to see native historians and native archaeologists writing the curriculum, or African Americans writing the curriculum about their sections of history. That just makes sense to me. That's what community archaeology is trying to do, getting people involved in the creation of their own narratives. 
Could you pinpoint what piqued your interest and made you decide to focus on this for your master's degree?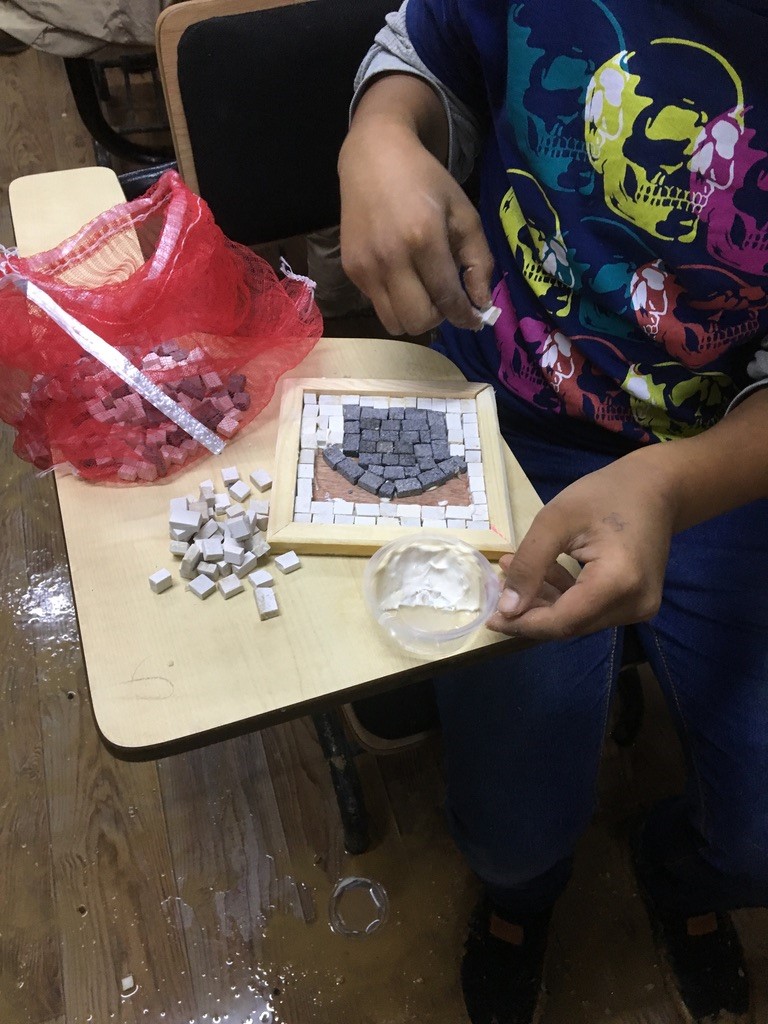 I always wanted to be an archaeologist, I love archaeology, but I always felt conflicted about pursuing it because I didn't know how it was helping people and I didn't understand how I could directly impact people in a positive and sustainable way, so when I found this program, it clicked. I learned about community archaeology through Professor Higgins and I fell in love with it immediately, so I actively looked for a project and I found Bert, and I was so lucky that he let me be a part of this project because it's usually only open to Calvin University students. It all fell into place. 
How much time did you spend in the field? 
I went to Jordan 2-3 times a year for a month at a time to learn Arabic – that was a big endeavour – and to be on site. Now there are a lot of complications: nothing ever goes the way it's supposed to, especially in Jordan, because you are constantly jumping through bureaucratic hoops. It worked out in the end, but I did have to go there quite a few times to repeat the same processes. It was great though, I love going there and I love the people and I have friends there, we have a great team. 
Will you go back to Jordan? 
Everything is up in the air right now. The project is continuing, but I don't know yet what my position will be in the new order of things. There are projects I would like to work on, I want to survey other towns that don't have cultural resources like Umm al-Jimal to do a comparison, but right now I'm not sure when it would happen. I'll definitely be back out there sometime, I just don't know when. 
How have you managed with all the disruptions of the past year? 
I definitely struggle with writing: I have ADHD and I'm dyslexic, so I have to be in the right mood and I have to be able to read in order to write – sometimes my eyes just don't focus – so it was a struggle already, but then on top of it there was this overlying cloud of anxiety. I honestly have no idea how I did it, but I just wrote and wrote and rewrote until it was palatable! 
Could you pick a highlight from your master's and PhD programs?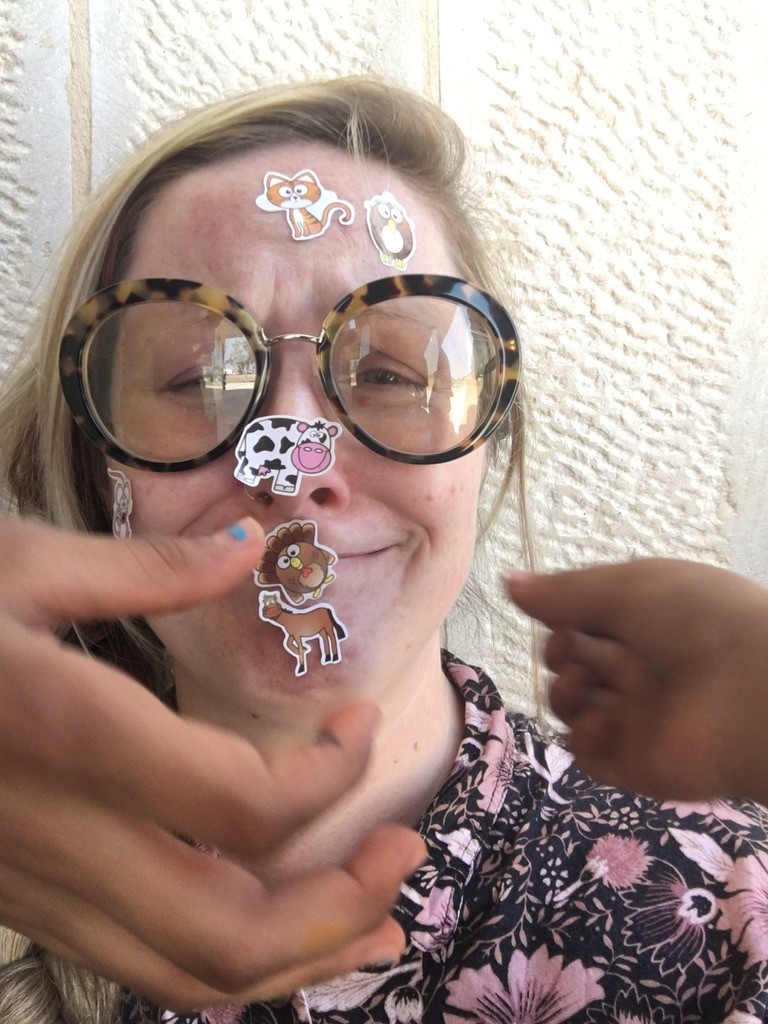 One of my favourite things that I did with the master's program was going to the Mosaic Conservatory to watch Jordanian and Syrian learners work on a mosaic floor. That was really cool. In Jordan, I really enjoy interacting with the children – even though sometimes they do things they shouldn't! – and I have this one memory of when I gave them stickers and instead of using them like you would expect kids to do, they put them all on my face. I thought, this isn't exactly what I had in mind, but it's fine! 
Some of the children are out of school, one of the oldest left school to work with his father. It's so sad because I interviewed him and he kept saying that he doesn't know anything, "I didn't go to school, I don't have anything useful to give you" – and he definitely did, he had memories of things and could talk about them, but he didn't believe that he had any information that was valuable to me. He had experienced a trauma in Syria, so I wonder how much of his unwillingness to talk stemmed from that, or if he genuinely didn't think that his words were valuable, which was really sad. So that's the kind of thing that this project wants to work on. 
You certainly found a way for archaeology to make a difference in people's lives! 
It's really tough and I really benefited from Bert's presence there for so long. I would not have been able to do what I've done without his relationships with the people; what he's done is incredible. If you want to look him up, his name is Bert de Vries. He was a really, really incredible human.
---
We cogratulate Lauren on the completion of her PhD and wish her all the best for her future endeavors. If you would like to read more about the Umm al-Jimal project, click here for their website.