List to Professor Gould in conversation with President Richard Hodges about the implications of his new book - at the foot of the page.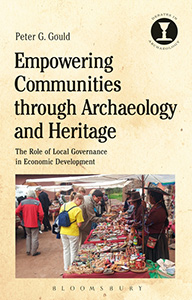 The American University of Rome's Professor Peter Gould,  M.A. Sustainable Cultural Heritage and M.A. Arts Management, seeks to identify the success factors associated with economic development projects within communities adjacent to archaeological or heritage sites, a growing interest among archaeologists and heritage managers. Typically, the success of site museums, tourism businesses, or crafts cooperatives is rarely reported on in scholarly literature or subjected to systematic study. This new book, Empowering Communities through Archaeology and Heritage, addresses that gap. 
"Peter Gould's challenge – to find a sustainable economic model for cultural heritage sites, on a global scale, results in the three-legged stool of "context, capacity and governance", based on community needs. Brilliantly simple and effective."
Robert Bewley, Project Director of the Endangered Archaeology in the Middle East & North Africa Project, University of Oxford, UK
Gould argues that the success of community projects is inextricably linked to the mechanisms community members use to govern their project activities, and provides a much-needed assessment of the issues relating to community governance. Drawing together insights from economic analysis, political science, tourism scholarship, complexity scholarship, and the governance of non-profit enterprises, Gould suggests a model for community governance and illustrates the workings of that model through four case studies. Armed with this book's theoretical foundation, heritage professionals will have practical approaches to consider when designing community economic development projects.
AUR's President, Dr. Richard Hodges, praised the new work by Gould saying "Peter is fast becoming the world expert on how to fund archaeology as the state rolls back its commitments to sites and fieldwork. His answer is to work with local communities, generating development and tourist income. In his edited book (with Anne Pyburn) Collision or Collaboration (2017) he sets out his case. In his new book, Empowering Communities through Archaeology and Heritage (2018) he enlarges on this theme with examples from the Old and New Worlds, including one from Tuscany, the Val di Cornia. Peter Gould, formerly a successful businessman, argues that the success of community projects are connected to governance. Drawing on a wide range of experience, he attempts to identify the management elements needed to create a successful archaeological site."
 
This is the first book to address how cultural heritage managed correctly can be an economic driver. Empowering Communities is a book that has huge implications for anyone interested in the future of archaeology and its management, especially in Mediterranean countries like Italy.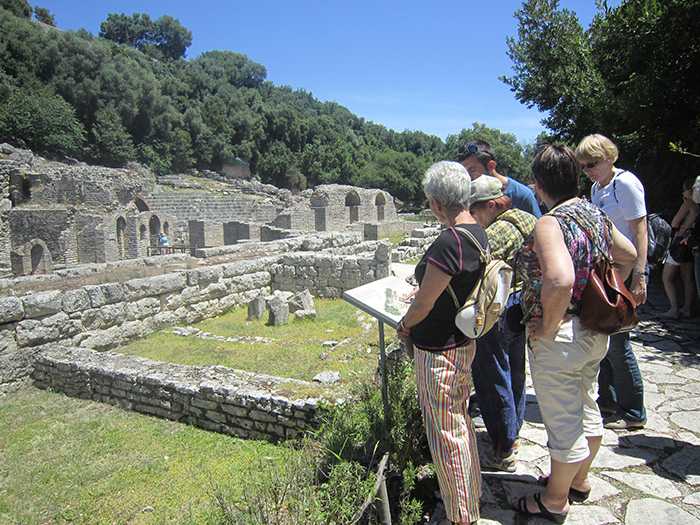 "Gould offers archaeologists grounded and much-needed direction for managing heritage and economic development at the community level. Building on his unique long-term experience he reveals how best to balance organizational governance and community priorities in heritage projects from Italy to Peru. A timely and ethical contribution to one of the most pressing and elusive issues of our times."
Lynn Meskell, Professor of Anthropology, Stanford University, USA
Empowering Communities through Archaeology and Heritage: The Role of Local Governance in Economic Development is available from Bloomsbury at https://bloomsbury.com/us/empowering-communities-through-archaeology-and-heritage-9781350036222/ see below for Table of Contents.
Table of contents

List of Illustrations
Preface
Acknowledgments
Abbreviations and Acronyms

Introduction 

1. Archaeology and Community Economic Development
2. The Public Good Paradigm and Disempowered Communities
3. Governance Alternatives
4. Asociacíon Inkallaqta: An Artisan's Cooperative in Peru
5. Maya Centre Women's Group: A Community Business in Belize
6. The Burren Centre: A Heritage Interpretive Center in Ireland
7. I Parchi della Val di Cornia: A Cluster of Heritage Sites in Italy
8. Conclusion

Bibliography
Index
Listen to Peter Gould discussing his new book via the AUR Podcast Series - below