On November 8th, the Graduate School of the American University of Rome hosted special guest speaker Latica Tomašić Kickert in the latest in a series of 'Design Your Future' professional development workshops.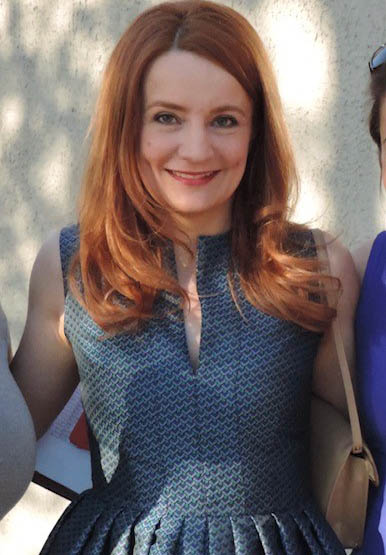 The speaker is an award-winning educator who has provided leadership training to public officials, non-profit leaders, and graduate students from across the globe. In her work, she specializes in applying the Adaptive Leadership Framework to the Public Sector, Non-Profits, Women's Leadership, Sustainable Development, and to Leadership in Peace-building and Post-Conflict Recovery.
The workshop, entitled Developing Leadership Skills for careers in non-profit, government, and international organizations, was offered to students in AUR's three master's-level graduate programs in Cultural Heritage, Food Studies, and Peace Studies. It was centered on the premise that adaptive leadership is not just for leaders, but is about developing leadership skills at every level, focusing on the internal development of each individual. The key concepts discussed included the definition of what is and what is not leadership, an overview of differences in a business system versus public sector and non-profit systems, and how to survive and thrive in the latter using personal leadership practices. 
"I thought it was very applicable on a personal and professional level. The speaker brought a different and better more hands-on perspective into leadership." -Stella, MA Food Studies. 
For information about upcoming Design Your Future workshops, contact s.kaesz@aur.edu.
More information about AUR's innovative graduate programs can be found on the website at https://aur.edu/master-arts-programs-american-university-rome.