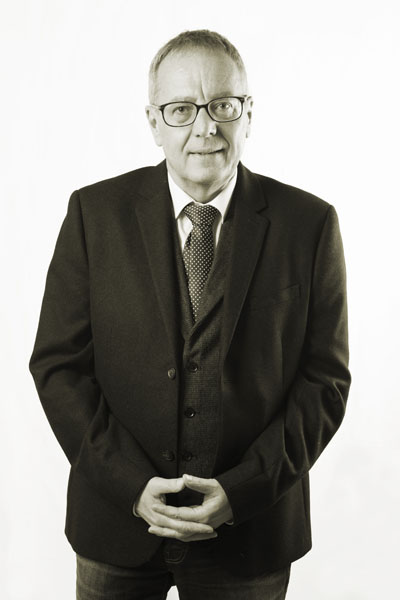 Role
Division Chair of Arts and Humanities
Education
Diploma, Scuola Vaticana di Paleografia, Diplomatica e Archivista - Vatican City
PhD. in Combined Historical Studies, Warburg Institute, University of London - London, UK
MA in English Renaissance Poetry, University of York - York, UK
BA in English and Latin, University of Reading - Reading, UK
Biography
Rome has been at the center of artistic creativity in all media for over 2,000 years. The range of courses in drawing, painting, printmaking and elementary sculpture offered by the Fine Arts department at AUR gives students the opportunity to interact with this vibrant tradition whether your interest lies in the reception of Rome's classical past or the shock of the new at MACRO. Through regular critiques each course emphasizes technical expertise and innovation in equal part. But don't just take my word for it  ̶  experience this heady creative cocktail for yourself!

I first joined AUR as an adjunct professor in 1992. I was made full time in 2004 and since 2015 I have been Full Professor in Medieval and Renaissance Studies. My academic career has always been flexible, reflecting my intellectual formation in various institutions, but also the necessity of teaching across a broad spectrum of subjects. I have particularly enjoyed exploring the continuities between Ancients and Moderns (particularly the Medieval and Early Modern periods) and parallel structures in literature and the visual arts, as well as deepening my interest in history and religious studies. My work has had some civic impact as well, for example in the series of lectures (2006) I gave at the National Gallery, London, entitled "From Eden to Golgotha", and the several documentaries I have made for National Geographic; The History Chanel and others. In the university curriculum, working between disciplines has also allowed me to devise a variety of new courses where the influence of classical literature is traced through later centuries. I am strongly committed to interdisciplinarity in both my research and teaching, and hold the position of Division Chair of Arts and Humanities at AUR.
 
My own areas of research focus on late fifteenth- and early sixteenth-century Italy; the rise and diffusion of Italian Humanism. These subjects are reflected in a trilogy of monographs which review the production of Neo-Latin poetry in Rome from 1480-1580: Poets and Princes: the Panegyric Poetry of Johannes Michael Nagonius (Brepols: Turnhout, 2012); Patterns of Patronage in Renaissance Rome: Francesco Sperulo, Poet, Prelate, Soldier, Spy (Oxford: Peter Lang, 2015); Francesco Benci and the Rise of Neo-Latin Epic (Leiden: Brill, in preparation 2016). The latter volume will include a complete edition, translation and commentary of Benci's epic, Quinque Martyres and discuss Jesuit epic in a global context.  
Professor Paul Gwynne discusses his new book: "Francesco Benci's 'Quinque Martyres'"
It may never have occurred to you to take any interest in Latin epic poetry but do not skip this episode thinking it will not interest you - this is a tale of brutality and redemption and is explained in fascinating detail by Professor Gwynne.
And there's some discussion of daffodils...
In 1583 five Jesuit brothers set out with the intention of founding a new church and mission in India. Their dream was almost immediately, and brutally, terminated by local opposition. When their massacre was announced in Rome it was treated as martyrdom. Francesco Benci, professor of rhetoric at the Collegium Romanum, immediately set about celebrating their deaths in a new type of epic, distinct from, yet dependent upon, the classical tradition: Quinque martyres e Societate Iesu in India.
Paul's new book is the first critical edition and translation of this important text. The commentary highlights both the classical sources and the historical and religious context of the mission. The introduction outlines Benci's career and stresses his role as the founder of this vibrant new genre. Below the podcast you can view a 'teaser' video for Professor Gwynne's book - the video itself was created by one of AUR's talented students
Below you can see Professor Gwynne's contributions to The Story of Painting (2019) © Dorling Kindersley Ltd.