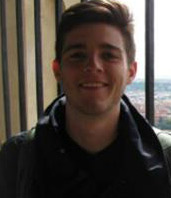 Blake Cantrell, Black Diamond, Washington State. Sustainable Cultural Heritage.
As an undergraduate, I studied English Literature and Latin at the University of Washington in Seattle. After completing a quarter in Rome in the spring of 2013, I knew that I needed to return to the eternal city. Realizing that I wanted to attend graduate school in a course that would not lead me to a career in academia, I found the Sustainable Cultural Heritage program at AUR and knew it would be the perfect fit for me. I wanted a practical education that could lead me to work in heritage preservation anywhere in the world and would also allow me to live in one of the most beautiful and exciting cities on earth. The program is flexible enough to allow each student to explore their own interests within each course, so it feels quite personal. Since each of us has such different interests, we all are learning a great deal from each other as well.
My favorite aspect of the course is the faculty. Alongside courses taught by full-time AUR faculty, we also have a number of cultural heritage professionals who come to teach us about their work and how it pertains to the present day challenges and opportunities in cultural heritage. Such instructors are crucial for introducing students to the most immediate challenges in heritage on a global scale and I have greatly appreciated their expertise.
 
---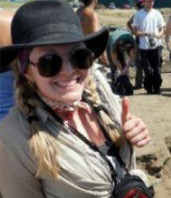 Lauren Coughlin,  Baltimore, Maryland. Sustainable Cultural Heritage.
I have a background in Ancient Studies (BA) and Art Education (MAT). I've been on archaeological digs in Italy and Jordan and have travelled the world looking at ancient sites and antiquities. I am doing this master's in order to get a job in heritage studies. I want to work with impoverished communities to use their heritage to sustainably promote development while protecting ancient sites from various types of damage.
I found out about the Master's Program through the AUR website last April. I love how most of our instructors are currently working in the field. It allows us to learn practical applications to our studies.
The thing most exciting about studying in Rome is being surrounded by my subject of study. I look forward to continuing my education in Rome in order to eventually create change in the world of cultural heritage. In order for humanity to move forward, we need a vision of our past. That vision, ever changing, is the fuel to the fires of Heritage.
 
---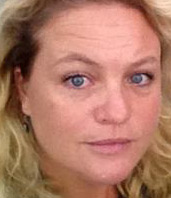 Jessica Edwards, London, United Kingdom. Sustainable Cultural Heritage.
The question of where I am from is always a little tricky for me to answer. Most of my childhood was spent in the Far East, Asia and Africa, where we lived in 25 countries for varying amounts of time. We then returned to London which remained my base until I moved to Italy where I have lived longer than anywhere else.
I have two decades of television experience, as an executive producer and production manager, working in bilingual environments to make programming for Italy and for American studios.
My undergraduate degree in Theology left me with a lifelong interest in world history and cultures and a desire to do something more lasting.
I found out about the Master's Program through the internet. I was searching for appropriate educational opportunities in Rome. I am loving the variety this course offers and the great professors we have are really highlighting the broad range and scope of this sector.
Having lived in Rome for many years now, my relationship with the city has been through various evolutions. I am now rediscovering it again, through the new approaches offered on this program.
 
---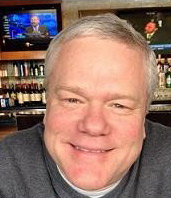 Rich Moore, Washington, DC. area. Sustainable Cultural Heritage.
I am a retired US Army Master Sergeant with a BA and MS in Management. After 22 years in the military I worked for the US Government in Benefits Administration and Innovation Management. When it was time to move on I decided to use my GI Bill benefits to get an advanced degree in something more interesting I was searching for Post graduate programs in Rome and found this new program at AUR. The MA in Sustainable Cultural Heritage is very much in line with my interests in travelling and learning.
The course is interesting and challenging. We have an awesome variety of Professors with significant and pertinent experience in the field to give us a world-class foundation in our chosen area of study. The campus and location is also a once in a lifetime opportunity to study and be exposed to amazing resources.
After the course I expect to continue to study while using my experience and education to be a consultant in the field of Cultural Property protection.
 
---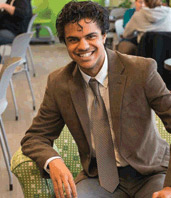 Noble Sullivan, Grand Rapids, Missouri. Sustainable Cultural Heritage.
As a high schooler, I always enjoyed traveling back through time by translating great works of Latin. One of my dreams was to stand in the footsteps of those who had shaped history. At AUR, that's exactly what I am doing. There's no better classroom than the Roman Forum, or the Colosseum.
While I grew up in Grand Rapids, MI, my family is from Louisiana. There is a rich tradition of food, music, and language, much of which can be classified as intangible heritage. The Sustainable Cultural Heritage Program not only prepares students for work in cultural sites and museums, but it also accounts for this intangible heritage, offering the necessary tools to analyze and preserve traditions.
During the past two years, I have worked at a community college and a high school, teaching writing composition. At the college, I was able to experience other cultures through the writings of students; many of these students came from different countries. At the high school level, I learned what young students were interested in and how to present information to different age groups. My goal is to join the two aspects of culture and education, and write a series of young adult novels aimed at making history accessible, exciting, and accurate. I have no doubt that AUR will offer me the requisite experience to achieve this.
 
---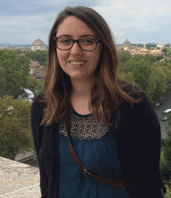 Melissa Vella, Stouffville, Canada. Sustainable Cultural Heritage.
Prior to studying at the American University of Rome, I completed a Specialized Honours Bachelor of Arts degree in Visual Arts (Art History) with an Honours Minor in Italian Culture at York University in Toronto, Ontario, Canada. Additionally, I have a background in museum curating and artifact handling, exhibit design, and most recently, youth historical education as an interpreter of early Canadian history.
My past experiences in both work and school promoted a desire to learn more about heritage, and most importantly, about sustaining it. When I applied to the American University of Rome's Graduate Sustainable Cultural Heritage program, I was ready for the challenge of an intensive program that would allow me to study in the place that I had grown to appreciate through art, literature, culture, food and language. In selecting AUR's graduate program it was my goal to receive an education in Rome that would provide me with the knowledge, learning experiences, and tools to have a future career in Cultural Heritage anywhere in the world.
 
---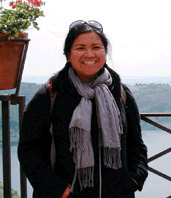 Joan Carbonell, Seattle, Washington. Sustainable Cultural Heritage
I earned my Bachelor of Arts degree in Latin and Classical Studies and Certificate in Museum Studies from the University of Washington and have spent many years working for the Seattle Public Library system.
After spending three months in Rome during my undergraduate studies with a focus on Classical Roman art and architecture, I realized that I wanted Rome to be a bigger part of my future plans. Having gained work experience in the Seattle libraries and an internship with a local museum, it became apparent that I wanted to be involved in a field that specializes in the protection of culture and its various components. With Rome still in mind, I proceeded to search for schools that focus on cultural heritage and protection in Rome and luckily discovered the newly established AUR graduate degrees. Upon finding AUR, I stopped searching knowing that I found the program I have been looking for. I could not turn down the chance of living and studying here and I am sure that Rome and AUR will provide the venue and opportunities to explore the field of cultural heritage.
 
---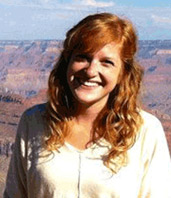 Alyssa Theil, Lawrence, Kansas. Sustainable Cultural Heritage.
I stayed close to home and got my BA in Art History from the University of Kansas. After graduation, I did a year of service as an AmeriCorps VISTA (Volunteer In Service To America) in Kansas City, MO. I always knew I wanted to go back to graduate school but I wasn't sure what I wanted to study. I knew I wanted to do something related to art history but I also wanted to develop practical skills that would be beneficial for a career. I looked into getting an MBA but I didn't want to walk away from the humanities so quickly.
I finally found the Sustainable Cultural Heritage program at the American University of Rome and it checked off every box on my grad school checklist. It had a little bit of everything; business, fundraising, cultural heritage, opportunities to travel to other countries for class and, on top of all of that, I got to study in Rome. So far it's been an amazing experience. I've learned a lot about myself and the world around me, and already I can see that what I'm learning will put me ahead in the career I choose to pursue.