Business Administration student Sara Morigi discusses her semester abroad at Emory University, USA.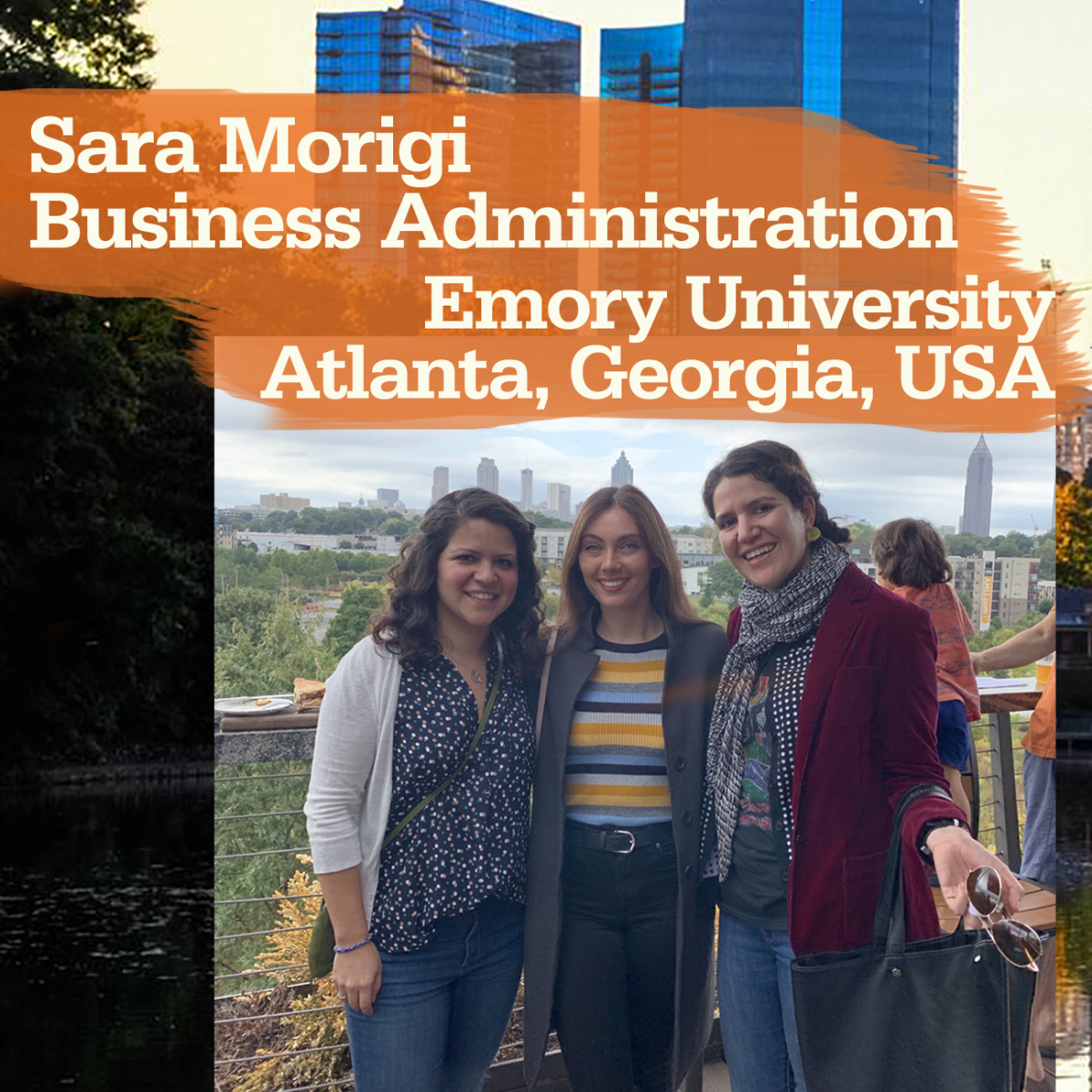 What made you decide to study abroad?
I wanted to take part in an exchange program since high school, but we moved house in my third year and things got complicated. When I applied for AUR, my advisor, prof. Fitzsimmons, suggested that I try the exchange experience.
 
Where did you choose to study abroad and why?
I applied to study abroad at Emory University in Atlanta, Georgia for Fall 2019. Emory is a well-known university that has an outstanding Business program, and since I am a Business student, I thought it would be a good experience for me. I also wanted to live the typical American college life, and I was motivated by the opportunity to visit other parts of the US.
 
How does the experience compare to AUR?
If I were to describe my experience at AUR, the most suitable words would be "integration and acknowledgement of different cultures". While AUR is an American university, it is at Emory that I have had the chance to truly understand and learn about the American culture, values and way of life, which are very different to the Italian or European ways of life. Studying at Emory has certainly expanded my understanding of the US, its people, socioeconomic system and ambitions. I have also had the chance to meet international students from all over the world.
 
Has the experience met your expectations?
Studying and living on a real American campus is amazing. The library, the facilities, the parties are all what I had hoped. 
 
What do you miss the most about Rome?
I miss the food, especially having a decent pizza. I also feel that there is more to do in Rome. For example, I visited the Coca Cola Museum, but it can't be compared to the museums we have in Rome.
 
Has the study abroad experience given you any new insight onto your major?
Before applying to Emory, I was very unsure of what I wanted to do with my Business degree and what would be my next steps after graduation. At Emory, I am taking several marketing classes and a class on predictive analytics. So yes, I think this experience has broadened my understanding of my major and opened up possibilities of what I might pursue after graduation.