Attending trade shows for any company is extremely important in order to make contacts with buyers, agents, industry professionals, press, and bloggers.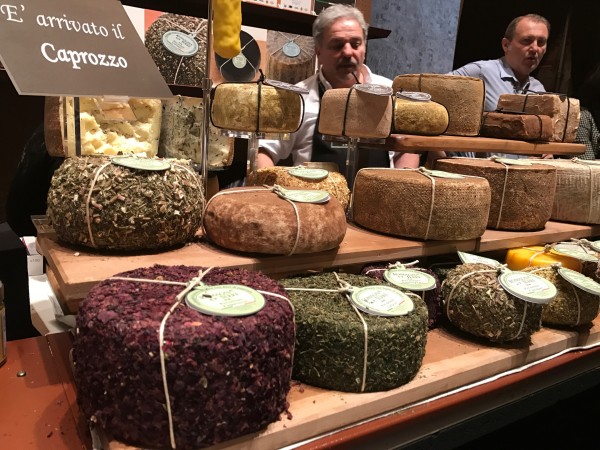 In addition to the business contacts made, it is a fantastic opportunity to advertise your products to the public. Some trade shows allow you to sell your product right at your booth, while others have a separate shop. There are hundreds of trade show / exhibit shows available to companies, always specific to an industry. For instance, a video camera manufacturer such as Sony or Canon would go to a Consumer Electronics Show.
Trade shows are also a great opportunity to test out new products on the market or even release them to the public through a press release. Often there are break-out presentations or talks open to both the public and press about issues currently effecting the industry. Entertainment and a beautiful booth setup are important elements to consider when setting up at a trade show. The most beautiful eye catching booths with lots of samples are always the ones with the longest lines.
Last weekend, I attended the food trade show TASTE organized by Pitti Immagine, a Florence based fashion, food and lifestyle event organizing company. It was held at Florence's Leopolda Station, an old train station turned convention center. The massive space was filled with over 375 vendors, a shop to buy the products of exhibitors, and a lecture hall for the two talks that occurred during the weekend. There was also a fantastic element to the tradeshow called "Fuori Di Taste" (Outside of Taste) which consisted of a daily calendar of food events, tastings, and organized lunches and dinners happening throughout the city center of Florence.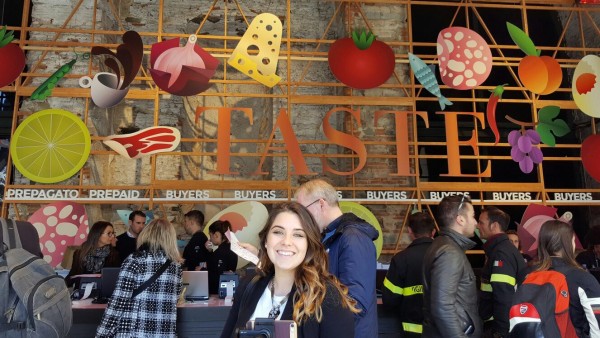 Trade Shows and Danone
The company I have chosen to write my thesis on, Danone, is a food company specializing in four sectors: Fresh Dairy Products, Water, Early Life Nutrition and Medical Nutrition. These areas clearly have crossovers, but when it comes to trade show exhibiting, each sector would attend a trade show specific to their industry. Since, in order to grow their business they will need to expand their product portfolio, attending trade shows is a fantastic way to test new products on the public at essentially no cost.
Specifically in the Fresh Dairy Products Sector, a trade show similar to TASTE would be incredibly beneficial in testing new products such as creative flavors of greek yogurt or versions of Activia (Danone's line of probiotic-enriched yogurt) with less sugar. If the trade show had an outside element, they could even test the product in certain retail outlets or cafes in the city where the show was located in order to test the market and collect data for potential future sales.