A very special milestone is fast approaching for AUR: in 2019, our University will celebrate its 50th anniversary. The commemoration of this will include an exhibition of AUR's history so far, and on October 3rd a sneak peek of this exhibition was revealed to the community. While rediscovering the history of the university is a fascinating endeavor, it is also a tricky one: with a lot of history comes a lot of material, and this material has been accumulating with no rhyme or reason for half a century, creating a mammoth task for the 50th Anniversary committee.
Leading the project is Alumni and Development Coordinator, Laura Estrada Prada, who presented the Sneak Peek at the Evans Hall Library to a group of students, staff, faculty and trustees. An introduction by President Richard Hodges sketched out the idea behind the initiative, emphasizing the importance of understanding our history as we look forward to the future of AUR. President Hodges then handed over to Laura who gave an overview of the process of putting the exhibition so far.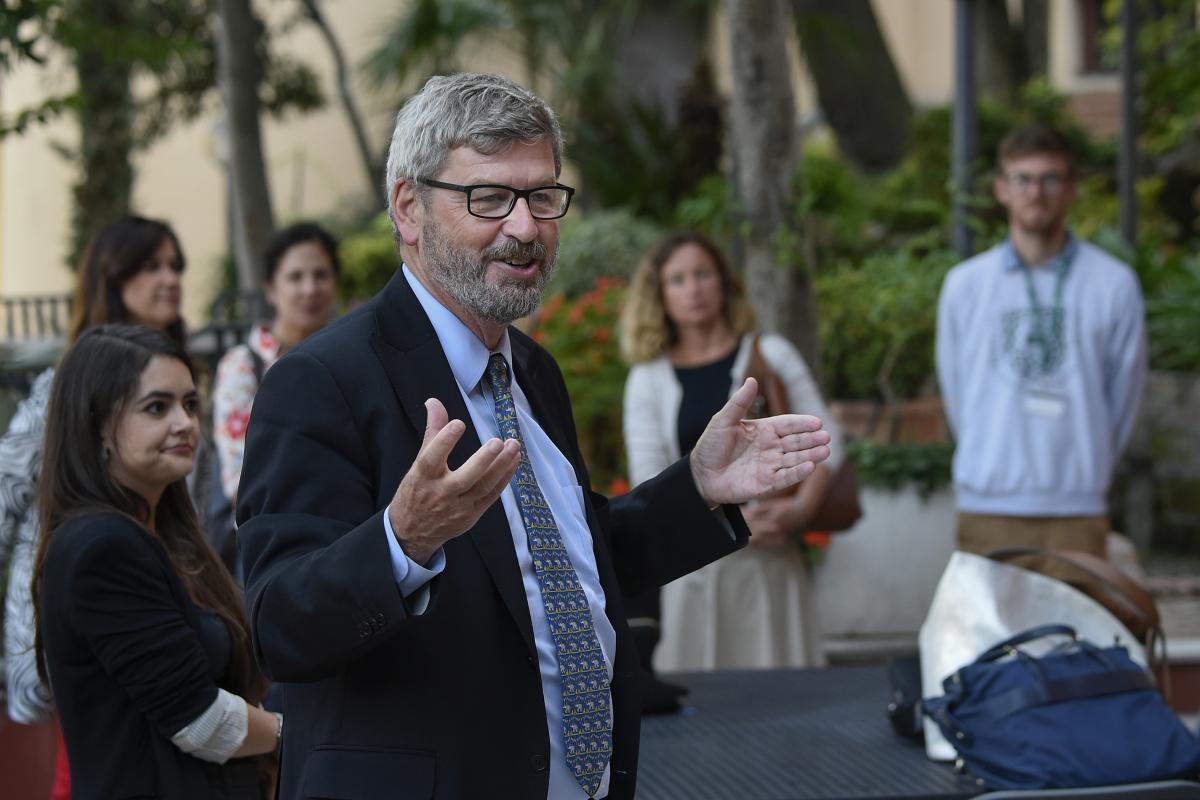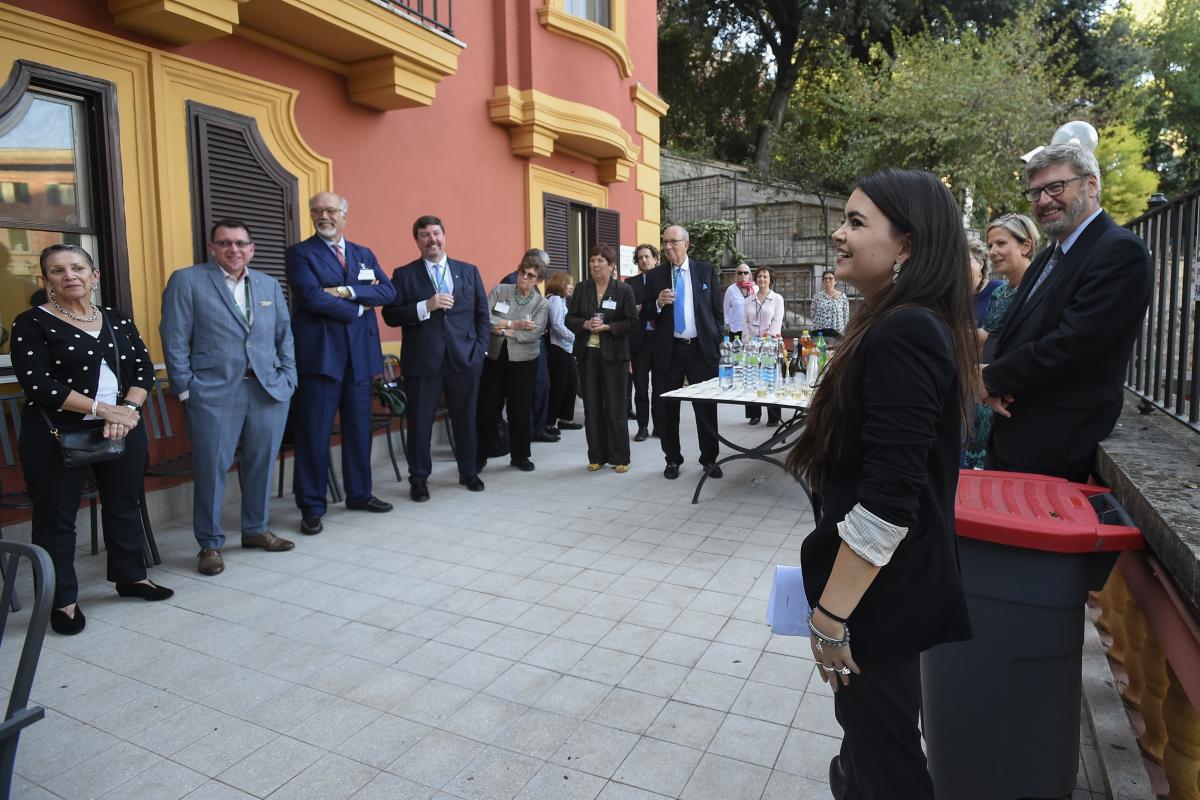 Many surprises have arisen while digging through the archives over the past six months. Perhaps the biggest of these surprises is the story of how AUR was founded: up until now, it was believed that AUR had one founder, David T. Colin, when in fact it was three people – Giorgio Tesoro and Lisa Sergio, along with Colin – who  conceived of a cross-cultural, interdisciplinary institution, and their combined efforts led to the birth of AUR in 1969.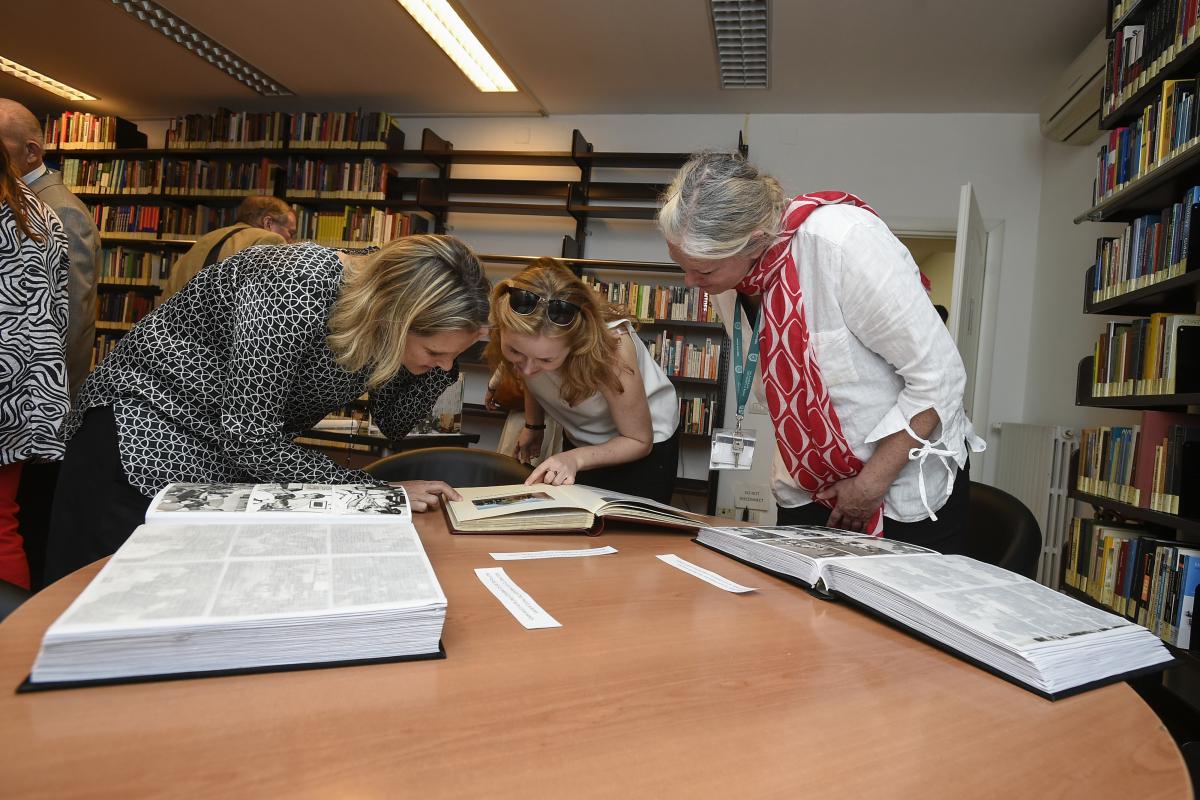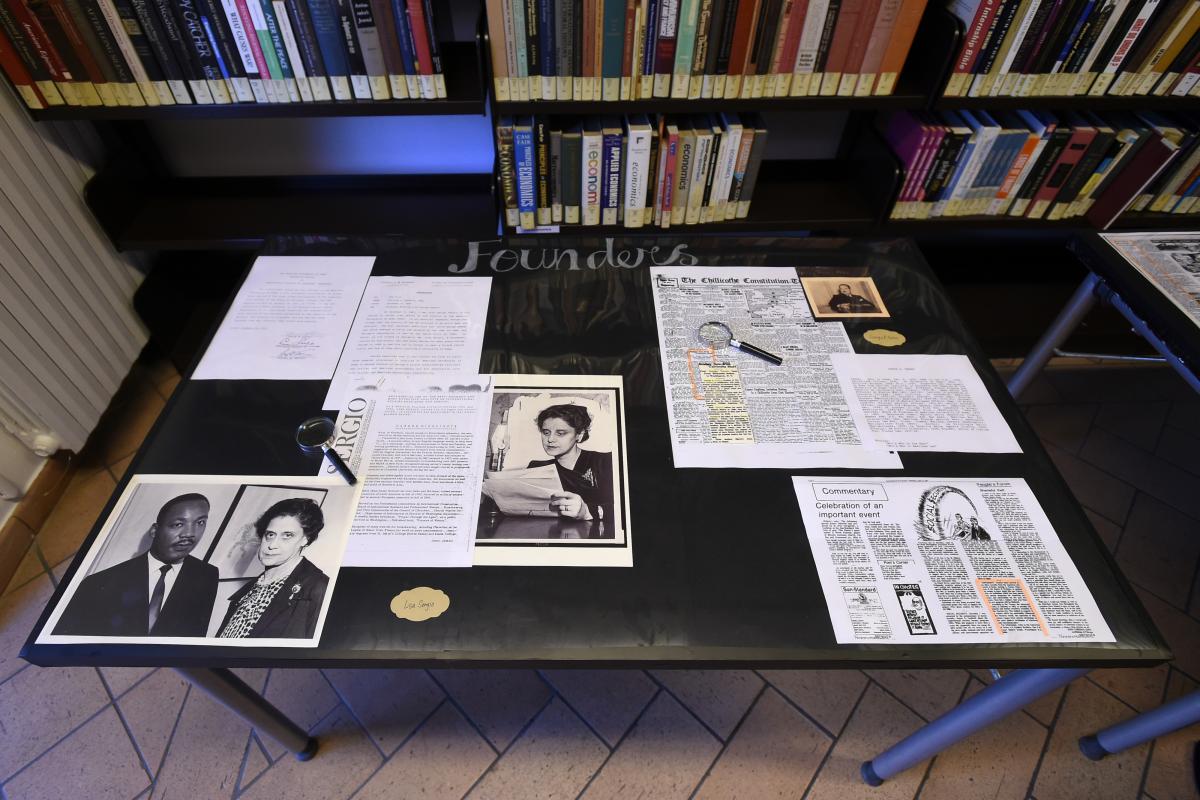 The Sneak Peek introduced the fascinating newfound story of our foundation, and sketched out AUR's journey so far, from an apartment on Via delle Mercede near Piazza di Spagna, moving to various seats throughout the city center until we arrived at our current campus in 1993. Our story so far was illustrated by a selection of photos from the extensive archive, as well as letters outlining the original plans for AUR and various pieces of memorabilia encapsulating past students' AUR experiences.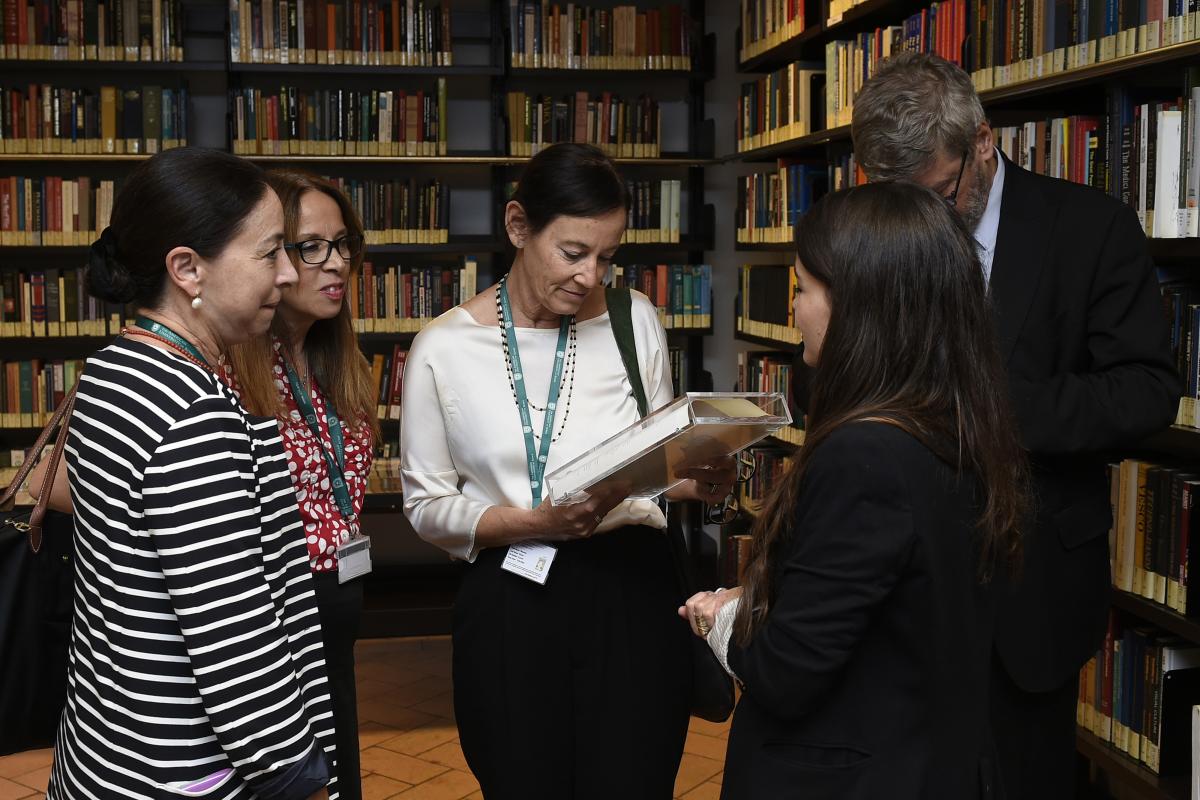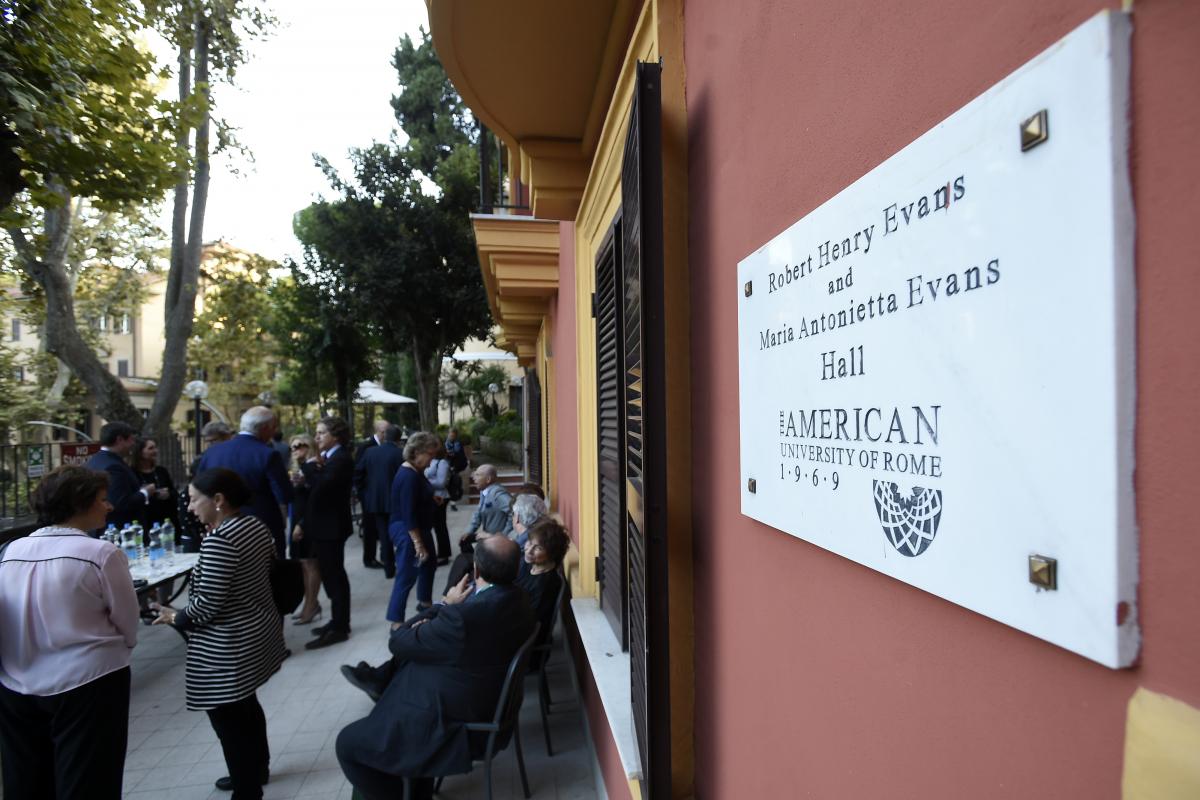 Little did we know just how complex and thrilling the story of AUR was when we started out in putting together the exhibition. There is still so much history to discover and so many stories to tell. All will be revealed in May, when the taster from October 3rd will blossom into an exhibition which delves deep into our first 50 years.