Emily Solomon, from Brooklyn, New York, began considering a future in food journalism during her undergraduate degree at Penn State University. Determined not to lose pace following her graduation in the midst of the pandemic, she turned her attention to graduate study and made the leap from the US to Rome. It was studying on the Food Studies program and living in Rome that sparked an interest in the farm-to-table movement and how it differs in Italy compared to the US.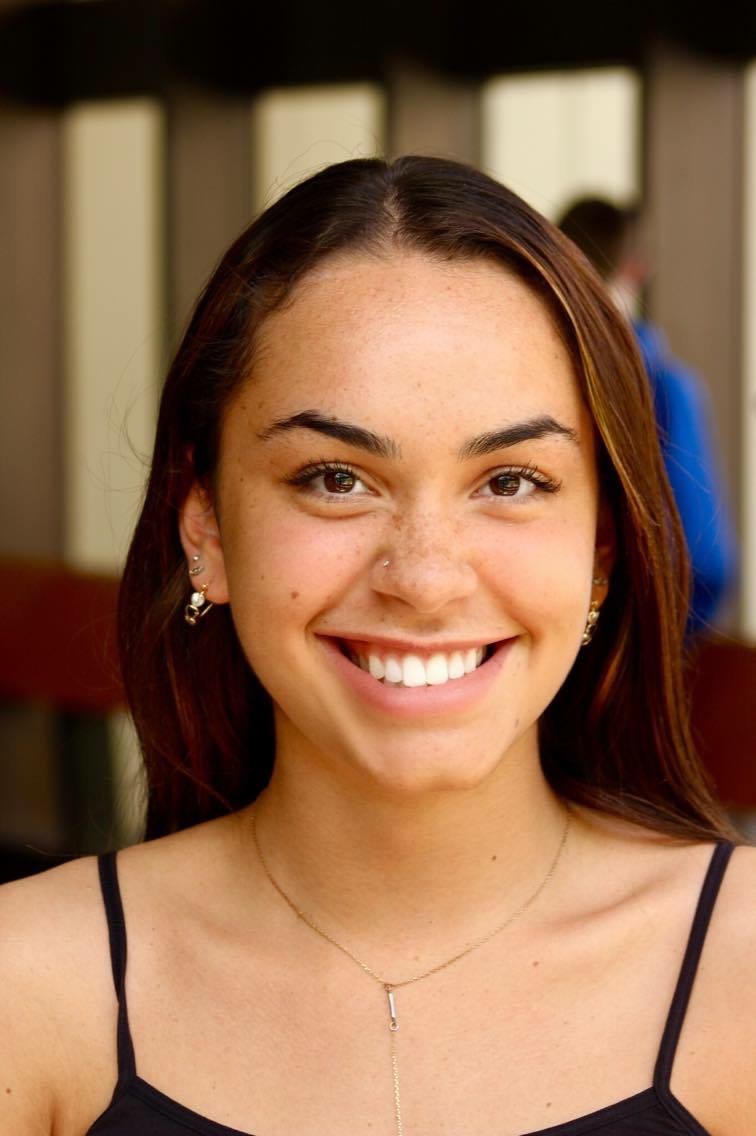 Where did you do your undergrad degree?
I did my undergrad degree at Pennsylvania State University, and I studied Broadcast Journalism with a minor in Italian. 
Where did the interest in Italy and Italian come from? 
My mom is Colombian and my dad is American and I grew up with Spanish as a second language, then in high school we had to take another language so I chose Italian, and I kept on with it at college and got really interested in the culture and language, so that kind of led me to where I am now. 
What made you make the jump from Broadcast Journalism to Food Studies? 
I get this question a lot! Since Penn State is a big sports school, the classes tended to focus on sports journalism, and I wasn't so interested in that, I was more interested in culture and lifestyle. After I graduated (in the middle of the pandemic) I was looking for work as a production assistant, but the entertainment industry was all on hold, and I was also torn because I was interested in pursuing food and food issues, but I didn't know how to get there. My parents suggested that, since everything was paused, getting a master's degree would be the best thing to do, so I started looking up food-related Master's programs and AUR was the first that came up. I started reading up about sustainability issues and policy issues and I realised there was a whole other aspect to the subject beyond the surface level "foodie" things. I thought this course would be a good path to follow since it has more weight than the food media industry. 
What will you be focusing on for your thesis? 
The working title is "Fugghedaboutit: the pursuit and digital life of short food supply chains in New York City's farm-to-table restaurant industry". I included "Fugghedaboutit" because it's something New Yorkers say a lot, but I basically want to study farm-to-table movements in New York City restaurants and how chefs have become activists in a way, educating on locally produced food and food systems. As the research and case studies develop, I might look beyond restaurants to things like farmers' markets. I'm planning on going back to New York at the beginning of May and getting started as soon as possible. 
Has the master's program given you an insight into the farm-to-table movement in Italy? 
Yes, definitely. I was aware of the movement in New York but living in Italy has made me realize how ingrained farm-to-table is here – it's a lifestyle rather than a trend. I've grown to love shopping local and fresh produce, I've built relationships with the farmers and vendors at the markets, and that made me wonder to what extent farm-to-table in New York is a trend and to what extent people are really trying to make a difference. It's amazing how affordable the food markets are here, which in a place like New York City you would never find –it's almost an elitist thing there. 
Did you do an internship as part of your master's degree? 
I didn't do an internship, but I did do some freelance writing for an alumna of the Food Studies program who recently started her own media channel, and I've also been working as the Graduate Student Assistant for the Food Studies program. That has been very rewarding, as not only do I do the writeups for events, but I also speak to incoming students which I like doing a lot, as it's fun to look back on the experience. 
What has been the highlight of your time in Rome, both academically and in terms of living here? 
Definitely the food experiences – and not just because I'm doing Food Studies! I love to cook, so as well as going out to restaurants to try different food and wine, I love going to markets, buying ingredients that I wouldn't normally use… I think that has been my favorite thing. The field visits where we get to see the things we study in class are also amazing. Last week, we went to Orti Urbani, an urban farm. We had a tour around the site, had a conversation with the farmers, and after the tour finished we sat at a table in the garden and he brought us espresso, and I thought, you would never get this experience at a university in America. In a few weeks' time we're going foraging on the Appia Antica and we'll make a meal with the chef. That was a big part of coming here: I realised that on other programs, I would be studying all the things that I could actually be doing and have in-person experiences of. 
How did you feel about making the jump to Rome before you arrived, given everything that was going on in the world? 
All my friends were moving to new places and starting new lives, so I didn't want to move back home and get stuck there, so I was ready to go. I wasn't scared about the move as I had studied abroad before, so already had experience of moving to Europe on my own. I do feel that I was a bit naïve about Covid and underestimated the second lockdown, but I actually preferred it that way, as it meant I dealt with it as it came rather than living in worry about it. Living with two other roommates really helped to get through difficult situations, too. 
Were you keeping track of how things were changing at AUR? 
I accepted in July, which was quite late in the process, but once I was accepted I started looking into the measures on campus. I spoke to Professor Quieti (Food Studies Program Director) about the classes being in-person, and I knew that at my undergrad program back home they weren't teaching in-person at the time, so I was happy about that. I wasn't sure how it would work coming into class while also wearing masks and social distancing, but I think we've been really smart about measures like keeping windows open and keeping a distance from each other while still having in-person classes, so there has been a good balance. 
To what extent do you feel that your master's experience has been impacted by Covid? 
It was impacted, definitely. While it's an amazing experience and I would encourage people to do it, I also think it's important to recognize the parts that have been difficult. For example, as a social person I found it hard not being able to meet other people so easily. The restrictions also meant that last semester we didn't have any field activities when usually there would have been many. Luckily those have picked up this semester! Since the program is very intense, it was also challenging not being able to go out and switch off from coursework. 
When you get back to New York and throw yourself into the research, do you know of a place already that you're exciting to visit? 
I'm starting to make contacts. There's a very small restaurant in my neighborhood, they're only open three days a week, and they're farm-to-table, so I've been speaking with them and I hope that will pan out. The owner is an immigrant, and I would like to see how his upbringing influenced him to adopt the farm-to-table approach. I'm also interested in how in America the farm to table movement is very much "new" American food and not very culturally diverse, so I'd like to look at restaurants that have different backgrounds that are also farm-to-table.
We wish Emily the best of luck as she moves into the next stage of her Master's and begins her thesis research!