Claire Serpi: B.A. Art History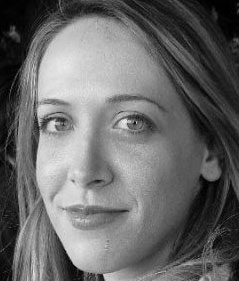 Claire Serpi (formerly Tinguely-Rubin) recently launched an art startup, Manimenti, a curated website where master artisans and historic workshops can showcase their one-of-a-kind work. Only artisans with existing relationships to museums or sites of world heritage are invited to participate. The site offers visitors the opportunity to commission work and to take part in the processes of these artisans and workshops while helping sustain endangered traditions.
As CEO and co-founder, Claire assesses the quality and aesthetics of each work on the site, whether it is a piece of jewelry or furniture. The site also offers services, from restoration to architectural details, as well as custom requests, in addition to the online selling exhibitions. Artisans featured on Manimenti include the papal gold and silversmith Claudio Franchi and restorers who have previously worked on the Trevi Fountain and St. Peter's Basilica.
After completing her Bachelor's degree in Art History at AUR, with a concentration in Heritage Management, Claire went on to pursue a Master's in Art Business from Sotheby's Institute of Art at The University of Manchester. She has since expanded her knowledge in the field of connoisseurship at the Christie's and Sotheby's auction houses in London as well as the Guggenheim in Venice. Of her new venture Claire shares, "Manimenti is the realization of an idea that began when I first moved to Italy. What captured my sense of wonder weren't just masterpieces by Caravaggio or skeletons of grand architecture in the Forum, but the ubiquitous attention to artistic detail: flourishes in unexpected places like doorknobs and fountains, street lamps and wrought-iron gates. These meticulous labors of passion, articulated with originality and skill, spoke to my heart."
Manimenti's secure site offers not only a retail experience but trains clients in connoisseurship and is host to studio visit videos, artisan interviews, and art historical context. It functions similar to the way a gallery would, giving each artisan their opportunity to shine. Visitors are given an exhibition of unique works of art as well as the stories of their origin and handcrafting. Manimenti launched its inaugural collection of jewelry and fine silver this summer in partnership with the Associazione Dimore Storiche Italiane. The collection was on display at the event "Cortili Aperti e Artigiani" hosted at the Palazzo Medici Lante della Rovere in Rome.
Visit the site: www.manimenti.com
Instagram: @manimenti