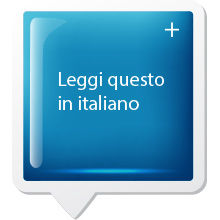 The Ancient Greeks considered a liberal arts education to be the ultimate signifier of an educated person.
In both Ancient Greece and Ancient Rome, it was thought that studying a range of disciplines, rhetoric, grammar and logic, were essential components of citizenship. In the great medieval universities, this was expanded to seven 'arts', which were designed to give students broad training in areas of enquiry and to amalgamate knowledge rather than train individuals to specific areas or careers.
These seven liberal arts were grammar, logic, arithmetic, rhetoric, geometry, music, and astronomy. The successful study of these subjects would produce well-rounded individuals with general knowledge of a wide range of subjects and with mastery of a range of transferable skills. They would become 'global citizens', with the capacity to pursue lifelong learning and perform as valuable members of their communities.
There are now many subjects that fall within the broad scope of the category; a typical liberal arts degree program is interdisciplinary, covering topics within the humanities, as well as social, natural and formal sciences. There are differences in the particular subjects included in liberal arts degree programs at different institutions. However, the liberal arts spectrum is generally accepted as covering the following fields:
Humanities – includes art, literature, linguistics, philosophy, religion, ethics, modern foreign languages, music, theater, speech, classical languages (Latin/Greek) etc.
Social sciences – includes history, psychology, law, sociology, politics, gender studies, anthropology, economics, geography, business informatics, etc.
Natural sciences – includes astronomy, biology, chemistry, physics, botany, archaeology, zoology, geology, Earth sciences, etc.
Formal sciences – includes mathematics, logic, statistics, etc.
The term 'liberal arts education' can also be applied to the dedicated study of just one of the above subjects (for example, a student studying a BA in Philosophy could be said to be undertaking a liberal arts education). In general, however, the term refers to degree programs that aim to provide a broader spectrum of knowledge and skills.
Here are some of the key benefits of a liberal arts degree
Preparation for work in a variety of sectors: you will gain a strong foundation knowledge in a wider range of subjects than if you were to take a degree specializing in a single subject or vocation.
Introduction to career choices: the range of subjects taught in a liberal arts degree program means students can be introduced to subjects they may not have otherwise encountered, enabling them to make a more informed decision when choosing their preferred career path.
Stepping stone to other careers: the knowledge achieved during a liberal arts education can help you to better maneuver yourself out of your current career into another.
Liberal arts degrees are appealing to employers: in a recent survey of CEOs in the US, 74% said they would recommend a liberal arts education to students. Employers recognize that liberal arts graduates have the necessary transferable skills to adapt to a changing workplace.
Provides a foundation for graduate study: a potential graduate student with a liberal arts background will have the ability to learn across a diverse field of studies, with the foundation knowledge to go straight into graduate study in any subject they choose.
Provides skills to become a valuable community member: a liberal arts education extends beyond academia and the workplace to give graduates the necessary qualities that can enable them to adapt and thrive in the world, communicate with and understand other members of the community and have a broadened perspective.
Why study the Liberal Arts at The American University of Rome?
Choices that matter: At the American University of Rome you will work with individual, experienced faculty to develop a degree program that is unique - a program which will enable you to explore new areas of study and new ways of thinking. Your degree program will be tailored to your interests and your chosen career path. You will also be given the room to experiment with disciplines that you may not have considered before. 
Community support: AUR is a small, integrated community and at the heart of an AUR Liberal Arts education is the ethos of immediate and available support structures. You will work closely with tutors, support staff, and your fellow students to enhance your university experience. You will work with tutors to select modules, develop new approaches and think about conducting work across disciplines. Interaction, debate and knowledge sharing with other students both in and out of class will introduce new directions in your thinking and your cultural awareness.
Enterprise and innovation: Undertaking an AUR Liberal Arts degree introduces a way of learning that connects ideas and experiences to create innovative, entrepreneurial solutions. You will develop an interdisciplinary approach to problem solving and to how you can use concepts from across different subjects to think differently and think creatively.
Communication and collaboration: At AUR, students who study politics and economics share ideas with students of film and media, or those who focus on literature and storytelling. This interdisciplinary approach formulates new connections and enhances communication skills. As a result, AUR graduates are sought after for their acknowledged skills, knowledge and confidence. 
Cultural and travel opportunities: AUR's unique location, overlooking the Eternal City, means that, for many students, their entire university experience is intertwined with becoming part of a new culture and a new location. AUR housing is not in segregated dormitories but in real Italian apartments in real Roman neighborhoods. But AUR offers much more; Our exemplary Internship program allows you to gain experience and skills with local & international businesses, charities and institutions while our AURA Study Abroad Program gives you the opportunity to study in various locations throughout Europe, Africa and Asia.
Adaptability to the future: An AUR degree gives you the opportunity to build upon your passions - whether that be for a future career of for post-graduate study - but above all, an AUR degree will give you the skills and the confidence to adapt to a future where many of the career opportunities that present themselves will be for jobs that currently don't exist and to a labor market that is constantly evolving. 
And then, of course, there's Rome...