AUR's BA in Communication & Digital Media offers a mix of theoretical foundations and practical know-how that enables graduates to thrive in the global communications industry, from social media to PR, online journalism, and advertising. The program has been designed to extend and enhance students' communication skills while giving them a deep understanding of communication theory and how it applies to intercultural communication, organizational communication, and the management of social networks and mass media.
Why study Communication & Digital Media at AUR
An essential 21st Century skill
Communication is at the center of the 21st Century, it is the main engine of our age. The way we communicate through today's media is shaping who we are as individuals and how we connect in an increasingly multicultural and globalized society. A communication degree is not only about learning how to communicate information proficiently. It is also essential in just about every industry.
Career choice
Communications & Digital Media graduates meet a growing need for communicators in media, creative industries, government, and industry. Employers need graduates that have applied knowledge in new and emerging media, curation of data, media ethics, critical thinking, and analysis skills. AUR graduates leave this program prepared to meet challenges within the widest possible choice of career pathways.
Professional networks
AUR maintains a close relationship with the professions and links to international partners in journalism and media studies, with visiting professors offering seminars and guest lectures each semester. Some recent examples include Prof. Carsten Sorensen (London School of Economics), Dr. Emiliano Treré (Cardiff University), and Dr. Paolo Gerbaudo (King's College, London).
One alumni's story.
Christopher Roberts (BA Communication, 2008) is head of Circus Marketing, a communications and advertising agency in Los Angeles, that produces award-winning brand strategies "built upon contemporary values and principles which combines art and science to craft creative principles."
On his experience at AUR and how it has contributed to his success, Christopher shares, "AUR is the base for everything I have done professionally since 2008. I was fortunate to have had passionate and dedicated professors that instilled in me the tools and knowledge that I still apply until this day. From a human and academic perspective, the AUR Communication major was my foundation for what was to come. Work and life experience is the most valuable part of becoming an expert in any field, but AUR really allowed me to understand and work within the communication realm - and forged my future in the world of advertising."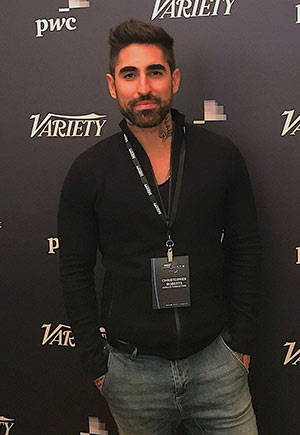 Communication major, Rachel B. completed an internship with the Jesuit Refugee Service.
"During my internship, I was tasked with editing and formatting stories about the organization's work and its affiliates, testimonies from employees and refugees, proposals for projects as well as reports on past and ongoing projects. I also addressed letters to donors and religious congregations, a crucial element of the work of nonprofit humanitarian organizations.
Over the four months of my internship, I learned a lot about what my future with a bachelor's degree in communication could look like, as well as the way in which NGOs operate – even amidst a pandemic. My advisors were always more than willing to answer my questions and I in turn able to improve my skills and comprehension of the industry as well as the geopolitical climate that migrants and aid organizations are facing today."
Beyond the classroom & campus
From Introduction to Photojournalism, where students are required to find stories and photo opportunities that reflect the human condition, to Reflections on the Future Society where students examine the digital footprints in grassroots activism, public service broadcasting, and political parties, AUR's Bachelor Degree in Communication & Digital Media utilizes the history, culture, and politics of Rome as a backdrop to its global perspective. Many elements of the program are conducted off-campus, tapping into the resources of Rome as a major European capital and a center of digital communications & creativity.
Black & White Urban Photography class explores Lisbon
This year's students of the class Black & White Urban Photography began by experiencing the urban beauty of Rome before branching out to visit Lisbon in Portugal.
Besides the modern facade of a global city, Lisbon has two distinctive architectural styles — the elaborate 16th-century of the Belém district and the elegant 18th century downtown, built after the Great Earthquake of 1755. Its major landmark, the Belém Tower, is a UNESCO World Heritage Site
"Having the opportunity to compare and contrast the urban architecture of Rome and Lisbon through black and white photography not only gave me enormous insight into composition but broadened my appreciation of the history and influences of urban development as a subject. - something I look forward to exploring further." - Brook M.
Career destinations
A degree in Communication & Digital Media can open doors in a broad range of fields, from corporate to government and non-profit. Effective communication is key in all industries, from selling products and services to the public to upholding durable relationships with investors and customers.
Careers that are directly linked to this degree include journalism, public relations, social media marketing & advertising, and anything connected with the creation and management of content.
The Bureau of Labor Statistics (BLS) projects jobs for those with communication degrees will increase 4% annually through to 2029. According to the same source, "the median annual wage for media and communication occupations was $61,310 in May 2020, which was higher than the median annual wage for all occupations of $41,950."
Shahnaz D. - 2010
Film & Sound Editor. International.
Marko J. - 2020
Social Media Director. Serbia.
Melanie P. 2013
Masters in Government and Politics. Rome.
David S. - 2012
Opera Communications Director. Paris.
Giulia R. - 2017
Communications Specialist. Rome.
Alessando S. - 2016
Copywriter. London.
Media History
Introduction to Visual Culture
Digital Design: Print Graphics
Principles of Marketing
The Economics of Media and Communications
Podcasting and Vidcasting
Media Ethics
Digital Media and Society
Digital Communication Strategy
Capstone Senior Project
Organizational Communication
Cyberlaw and E-Commerce
Intercultural Communication
Media and Globalization
Digital Content Management
Live Music and Festival Management
Data-Driven Communications
Public Relations
Social Media Management
Music Management and Communications
Selected Communication & Digital Media course details
PRINCIPLES AND PRACTICE OF JOURNALISM
This course is a thorough introduction to the essential skills required to work as a journalist in newspapers, TV, radio, and online. The course examines the key principles and practice in journalism, from collection to preparation and distribution of news. This introductory course is followed by advanced level courses where these principles are put into actual practice.
MEDIA AND GENDER
This course reviews the extent and importance of media influences through a study of representations of men and women and alternative sexualities in popular media and advertising.
MUSIC MANAGEMENT AND COMMUNICATIONS
This course explores the process of production, promotion, distribution, and consumption, with a focus on the impact of converged technology on the industry and professional practice.
DIGITAL DESIGN: MOTION GRAPHICS
A practical course that teaches students the aesthetic concepts of motion graphics by working with raster and vector image forms to create intermediate and advanced 2D animations using stop motion techniques, video editing, and digital compositing.
DIGITAL MEDIA, SOCIAL MOVEMENTS, AND SOCIAL CHANGE
Mixing theoretical perspectives and a case-study approach, this course focuses on the relationship between the use of social and mobile platforms, the development of social movements, and the dynamics of political and cultural change.
SOCIAL MEDIA MANAGEMENT
This course provides students with a deeper understanding of the significance of social networks and their impact on business. The course aims at exploring strategies of social media management for organizations and professionals.
AUR PODCAST Remix & Remasked Ep.8: Aur Through The Years
The Communication & Digital Media course on podcast and vidcasting is one of our most popular programs. It gives students a full-immersion, hands-on experience as they write, produce, direct, and present a weekly podcast & vidcast for the AUR community.
In 2020, we added the complication of mandatory masking... the students rose to the occasion splendidly!
Outstanding Faculty
AUR's Communication & Digital Media faculty are drawn from across the globe and across the communications disciplines.
Expert journalists, photographers, designers, and writers guide their students with the benefit of careers spent practicing and extending their fields of expertise.
Lorenzo is an Italian academic with experience in research, social media, TV production, and journalism. His research & publications focus on the relationship between technological design and social movement activities, such as mobilization strategies, organizational patterns, and collective identity building processes.
Whilst the relationship between media and society is Professor Dahl's major teaching interest, recently her research has been focused on intercultural communication – such as diversity in the workplace, the characteristics & challenges in the encounter between Nordic and Latin cultures, and language's role in culture.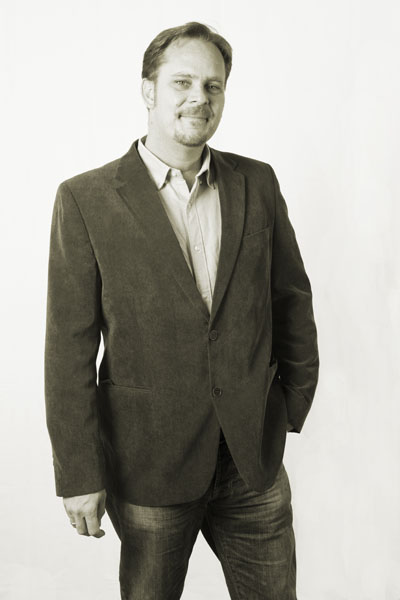 Professor Koperski is an award-winning photographer and certified Adobe Advanced Photoshop master. He urges his students to push the boundaries of what is possible with a camera, and his professional techniques of precision photo correction and HDR processing have created internationally award-winning photos.
Course requirements and further detail
For more in-depth information about this program and individual course requirements, please see our full catalog.