AUR's B.A. in Communication explores the various theoretical and practical aspects of creating, transmitting and analyzing information flow between and amongst individuals, groups, organizations, and societies.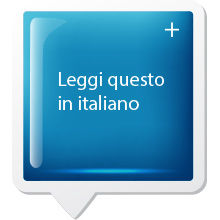 Communication skills, the ability to communicate clearly, ethically and with relevant purpose, are essential in every walk of life and every career path.
Across all industries, employers consistently rank communication skills at the top of the most important qualities of incoming professionals.
The way you communicate - and the way you understand what is being communicated - will shape your entire life.
The B.A. Communication major at AUR has been designed to extend and enhance students' communication skills while giving them a deep understanding of communication theory and how it applies to intercultural communication, organizational communication, media and communication, mass communication, and diverse audiences. As your knowledge deepens this program prepares you for a future in public relations, journalism, technical writing, and countless other areas in which communication skills are essential. The field of communication is rapidly growing. AUR students are prepared to lead, innovate, and succeed in a culturally diverse world where ideas and technology change constantly.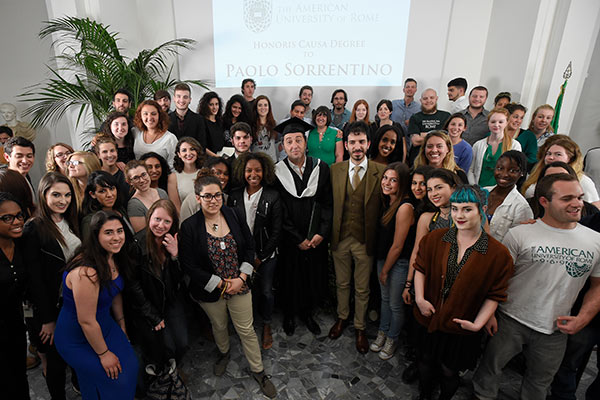 Why study Communication?
Communication is at the center of the 21st Century, it is the main engine of our age. The traditional media alongside social media - and the way we communicate through those media - is shaping who we are as individuals and how we connect in an increasingly multi-cultural and globalized society.
A communication degree is not only about learning how to communicate information proficiently. It is also essential in just about every industry, from traditional fields such as journalism, advertising, and public relations, to the rising marketplace of big data and artificial intelligence. Profit and nonprofit institutions in healthcare, financial services, and IT, increasingly seek communication majors.
A communication degree can help your understanding of the world, and also your perception of yourself. Skills such as public speaking, concept development, storytelling, problem-solving, critical thinking, and team building are at the core of our program. These competencies will not only prepare you to succeed professionally but will help you take your place as an engaged and informed citizen of the world.
 
Our Program
AUR's Bachelor degree in Communication combines multiple strengths
an ideal location for the study of global communication
faculty with diverse backgrounds and skills
programs reflective of the dynamic nature of interaction in modern society
opportunities to learn through internships and
sensitivity to living and working in multicultural and international settings.
The curriculum for the Bachelor of Arts in Communication offers its students a mix of theoretical analysis and practical understanding of the ever-changing globalized media environment, providing core research and professional communication skills useful beyond traditionally associated professions. 
The ability to effectively interact with others - to exchange ideas and information - is paramount. Nobody understands that better than our faculty. More than just dedicated educators, our experienced faculty reflects a wide range of backgrounds and experiences – providing you with the support you'll need to grow personally and professionally.
---
Students who complete the BA in Communication will gain the following core competencies:
Excellent writing skills for digital and print journalism
A deep understanding of the nature and theory of media and communication and mass communication
Highly developed conceptual analysis and critical thinking skills for post-graduate studies
The training and practice to use appropriate tools & technology in multi-media production
Knowledge of the laws and ethical guidelines that govern the media and its practitioners
The preparation to operate successfully in a global environment characterized by diversity and intercultural communication, understanding, and respect.
Students will demonstrate the following learning outcomes:
The ability to apply communication concepts and theories to real-world problems
The ability to create messages adapted for audience, context, and purpose
The ability to critically analyze media messaging
The ability to demonstrate communication techniques and effective use of communication technologies
The ability to apply ethical communication principles and practices
The ability to understand and add to research within the communications field using quantitative and qualitative methodologies.
---
Capstone Senior Experience
In their Junior year, students will choose among the three following options (please check prerequisites with your advisor; please consider that this is a choice you should make in advance to avoid any possible delay; if you choose option 2, you might also consider a minor in Digital Media Production; if you choose option 3, you might also consider a minor in Film and Video Production):
Thesis project
COMK 406 Media Research
FDM 499 Capstone Senior Project
 
Multimedia Project: Students can choose one course between FDM 319 and FDM 407
FDM 319 Digital Design III: Web Graphics
FDM 407 Digital Design IV: Interactive Graphics
FDM 499 Capstone Senior Project
 
Short Film or Documentary
FDM 303 Field Production for TV and Film
FDM 499 Capstone Senior Project
Course requirements and further detail
For more in-depth information about this program and individual course requirements, please see our full catalog.
---
Follow AUR_COM on Instagram
Send a quick inquiry - just fill in the form below