The program in Fine Arts combines training in traditional artistic media with a critical approach to making art. Courses at all levels, on-site and in the studio, emphasize technical ability, visual expression, creative innovation, critical observation, and analysis. Rome is our classroom, studio, and inspiration. From the monuments of the ancient city, through the rich tradition of the Renaissance and Baroque to the vibrant contemporary art scene, Fine Arts students are uniquely placed in the Eternal City to learn and develop their own vision.
Why study Fine Arts at AUR
Interdisciplinary
Beyond technical artistic skills, this program incorporates a range of disciplines including art history, conservation, and restoration. Numerous course components include written assignments through which students cultivate their skills in research, critical analysis, and writing. As with all Bachelor's degree programs taught at AUR, undergraduates are encouraged to complement their major with electives from other programs.
In Rome
AUR's Fine Arts degree program uses the city of Rome to its full advantage. The first-year class 'Roman Sketchbook' focuses specifically on the city as a subject, drawing from its landscapes, architecture, paintings, and sculptures. Other courses, whether historical or contemporary in their focus, frequently supplement classroom study and studio practice with visits to sites, art galleries, churches, and exhibitions in the city.
Career conscious
The Fine Art Program prepares students to progress to advanced degrees (such as MFA) or positions in fields related to the Fine Arts. Career possibilities include being an art practitioner in a variety of artistic media; curatorship and arts administration; art therapy; and gallery work.
Off-campus classes per year
Academic field trips per year
Countries in our global alumni network
Academic field trips & on-site classes
Fine Arts students regularly use the city of Rome to hone their craft. On-site classes allow students first-hand interaction with the artists, movements, and techniques that they study in the classroom, and serve as the ideal model for sketching and painting practice. The program organizes day trips and weekend excursions in connection with its courses. Recent trips have included Florence and Venice to study Renaissance art. Trips to other Italian cities and sites (such as Milan, Naples, Ravenna, Sicily, etc.) constitute part of the annual program. Occasionally, the faculty also organizes trips to other major European cities and art centers for the purposes of visiting relevant exhibitions or museum collections.
An academic field trip to Venice
Join the Fine Arts faculty on one-credit courses to stimulating destinations within Italy and throughout Europe.
 
A recent academic field trip was a one-credit watercolor painting course in Venice, which also included an exploration of the 17th-century Venetian Golden Age of oil painting and a special visit to an 18th-century weaving factory.
 
Other destinations include Amsterdam and London.
AUR's Fine Arts faculty continue to excel in their artistic fields
"The Painter's Daughter", a portrait by Professor Timothy Joseph Allen, was one of two hundred paintings selected for the 2021 exhibition of the Royal Society of Portrait Painters in London. The show was open for viewing from Thursday, May 6th to Saturday, May 15th at Mall Galleries, The Mall, London SW1.
The exhibition was a celebration of the very best in contemporary portraiture nationally and internationally. Unlike other portrait exhibitions, it was rigorously selected by professional portrait painters who themselves have been elected by their peers to the Society. It is recognized as one of the world's most extensive contemporary portrait exhibitions, forming a showcase of some 200 works.
Images from Spring 2022 Fine Arts classes
Beyond the classroom & campus
Students of Fine Arts at AUR will spend a good deal of the year outside the studio, using Rome as the glorious backdrop or centerpiece of their artistic progress. The parks, piazzas, churches, museums, streets, and people of Rome all feature as subjects or settings for Fine Arts at AUR.
Scenes from the pandemic
The 2020-21 academic year was hugely disrupted across the world. In Rome, AUR Fine Arts students, though restricted as elsewhere, had the unique opportunity to work within a relatively empty Rome. Observing all necessary precautions and regulatory restrictions, the Fine Arts program was able to make the most of the empty spaces.
Career destinations
Fine Arts majors go on to a wide assortment of career paths, including a multitude of positions in media and entertainment and, increasingly, in online content creation - a relatively new but massive field of opportunity for artists. However, the skills you'll acquire as a Fine Arts major are transferable and valuable for many different fields, including in seemingly unrelated industries like law, cultural industries, or marketing.
Sue P. - 2012
Advertising art director in LA
Ann T. - 2019
Graduate Studies in the USA
Stuart F. 2017
Art therapist in France
Louis L. - 2018
Community arts worker in New York
Alison R. - 2017
Fine artist in the USA
'Lucky' W. - 2014
Graphic designer in California
Introduction to Visual Culture
Ways of Seeing
Printmaking I
Digital Design: Print Graphics
Van Gogh to Warhol
Conservation and Restoration: Ethics and Principles
Printmaking II
The Making of Art: History of Art Material
Methods and Theory of Art History: Seminar of Methodology
Art Gallery Management
Fine Arts Capstone Exhibition
Art, Power, and Propaganda
Color and Composition
Printmaking I
Three-Dimensional Art I
Figure Drawing
Mixed Media Techniques
Three-Dimensional Art II
Small Scale Sculpture
The Art of Mosaic
Historic Artistic Techniques
Painting Workshop
Selected Fine Arts course details
PRINTMAKING
Students will learn to work with a selection of printmaking techniques: linoleum prints, dry-point engraving, and monoprints in black and white and in color.
MIXED MEDIA
In contemporary art, clear-cut boundaries between drawing, painting, printing, collage etc. fell away. Students will experiment the possibilities of combining techniques in a creative way.
ROMAN SKETCHBOOK
On-site classes will provide landscape views, architectural forms, paintings, and three-dimensional sculpture as subject matter, using pencil, pen, charcoal, and sanguigna (red chalk) as drawing techniques.
DRAWING I
In classical drawing, the rules of the game are simple: draw what you see, not what you know. The Drawing I course is the ground floor for the classical fine arts and provides students with the technical foundation for translating the natural world into two dimensions and transforming those two dimensions into an illusion of three dimensions.
INTRODUCTION TO ART THERAPY
an experiential course to discover the healing aspects of art and to get in a transforming and creative flow.
FIGURE DRAWING
Drawing the figure is to the aspiring artist what the daily workout is to an aspiring athlete. Whether your style is classical or contemporary, the human figure is an endless source of inspiration.
Outstanding Faculty
AUR's Fine Arts faculty are accomplished and celebrated artists who regularly exhibit and publish across the world. From the classical to the contemporary, from oils to clay, the AUR faculty are master practitioners and enthusiastic mentors.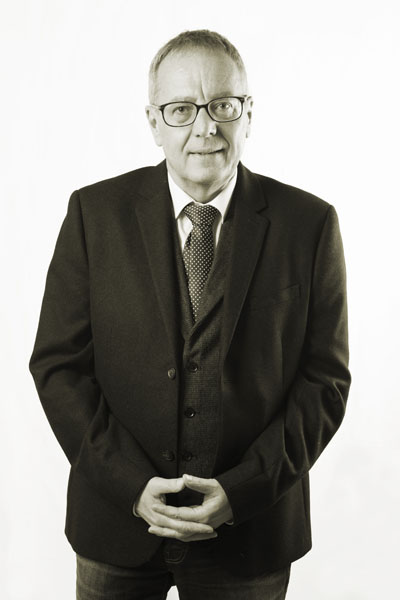 A world-renowned expert in Neo-Latin poetry. Professor Gwynne's research focuses on Italian art and culture, particularly in the periods of the Renaissance and Counter-Reformation. His most recent publications include Patterns of Patronage in Renaissance Rome: Francesco Sperulo, Poet, Prelate, Soldier, Spy (2015); Francesco Benci and the Rise of Neo-Latin Epic (2018).
Timothy Joseph Allen is an American painter working in Rome since 1998. He is firmly rooted in the Classical tradition of figurative art and is principally influenced by the Old Masters of the 17th century. "We need to be reminded: there is no beauty without rules and there is no better rule book than nature."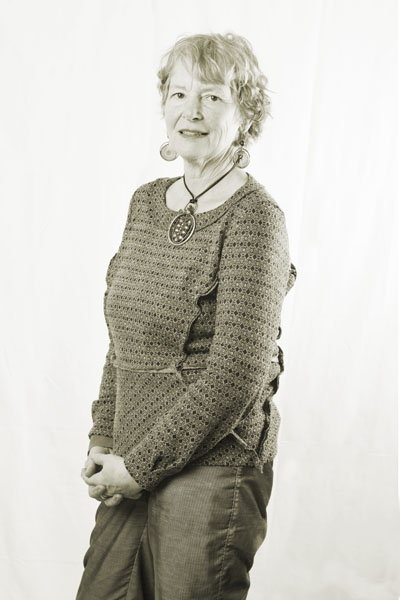 Professor Buening's research includes all types of materials, which she uses in her sculptural and installation work. She integrates stone with very light materials such as paper or wire to achieve lightness in her work. Recently she set her attention on printmaking, where she combines different artistic techniques.
Kristien De neve is a Belgian artist and has been exploring a variety of media such as video, sculpture, installations, and performative art. Even though she's immerged in contemporary artistic research; she continues to work with more traditional techniques such as oil painting and encaustic painting which she retains essential to her artistic and creative process.
\
Course requirements and further detail
For more in-depth information about this program and individual course requirements, please see our full catalog.