The Film and Digital Media Program is the only program of its kind in English in Italy.
Throughout the history of cinema Rome has enticed filmmakers, featuring as the backdrop – and sometimes the starring character – of countless iconic productions, from epic dramas to romantic comedies to documentaries. AUR's Film and Digital Media Program is unique in being the only program of its kind to be taught in English and based in Italy, with the added bonus of having its seat in a city so important to the subject. From this unique platform, this Program delves into the history of the discipline as well as providing instruction in film production, 2D and 3D animation, graphic design, digital art, app design and game design.
Overview
This program is conducted by an award-winning team of film and media experts. The curriculum is rich in variety, with courses offered in film and video production, design and development of multimedia products, screenwriting and photography. Students may complement their practical skills with courses exploring the history of film and the issues surrounding the industry today. A choice of two further specializations, Visual Media Production and Technology or Film and Digital Media Studies, is available to students on this Program.  
The jewel in the crown of AUR's Film and Digital Media department is its state-of-the-art Battista Multimedia Lab, boasting first-rate computer and software technology, broadcast-quality cameras and top-of-the-range film equipment. During the course of the Program, students have the opportunity to become skilled in using this equipment and to develop their own style and techniques. All students in the Film and Digital Media Program produce portfolios documenting their progress and projects – you can take a look at some of the work produced by students on this Program during their time at AUR by following this link.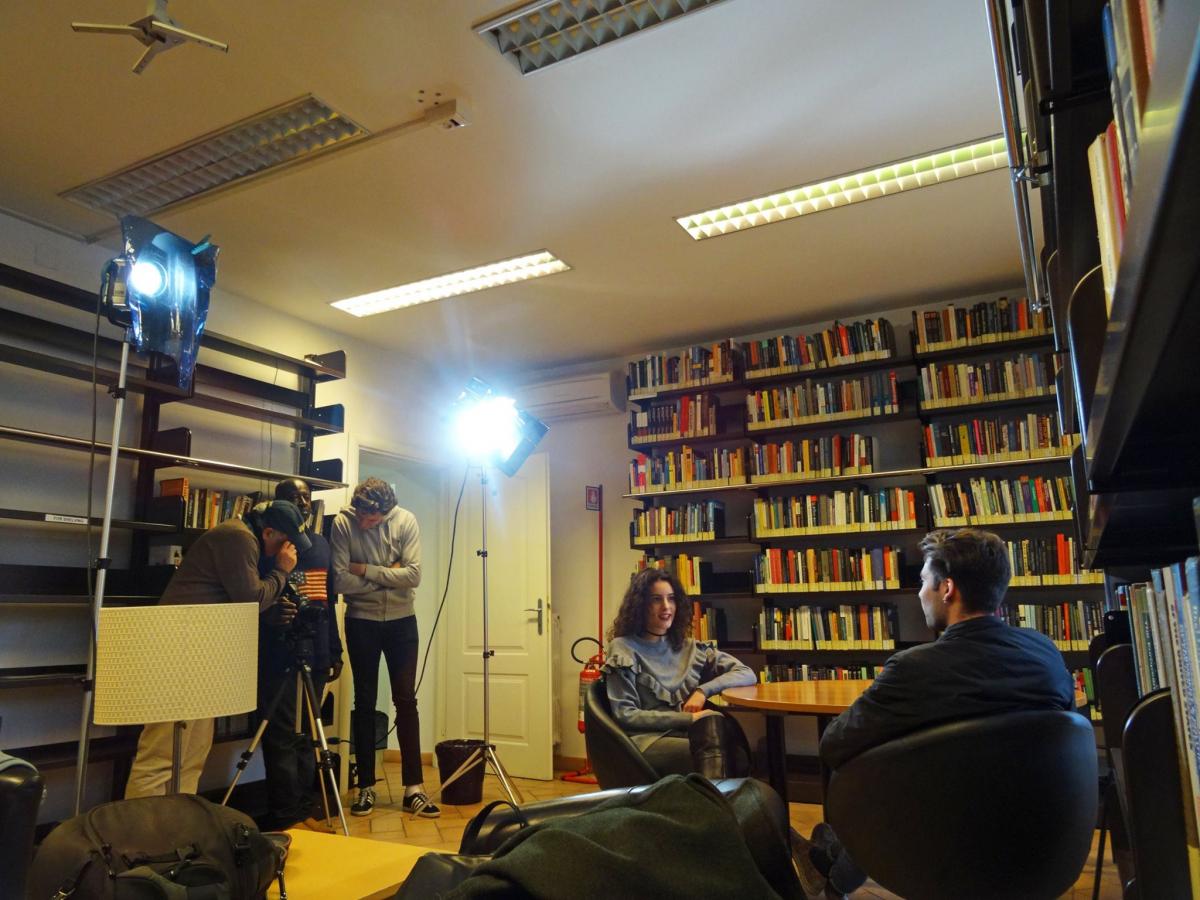 Another enterprise taken on by our students is the Mouth of the Wolves program, a series of podcasts produced by students, for students, using our top-level facilities as part of the FDM211 – Intro to Podcast and Vidcast course. Scroll down to find out more…
Numerous internships with globally-renowned organizations are available to students of this program, often leading to employment after graduation. So far, AUR students of Film and Digital Media have completed placements with such established outlets as National Geographic, The Discovery Channel, Vatican Radio, and the World Food Program's Office of Television and Communications, as well as many local businesses and not-for-profit organizations specializing in the field. Students of this Program have enjoyed great success, with graduates going on to work in film and television industries in companies across the globe, starting their own production and design businesses, as well as continuing their education at top graduate schools around the world.